The leak of the 'Panama Papers' serves as a forceful reminder to corporate lawyers, to business leaders and to professionals in general, of the need to grasp quickly the facts of complex ownership structures and to determine the ultimate beneficiaries.
Chris Bull, Legal Industry Advisor, comments on the recent leak of the 'Panama Papers' – read the full story on Page 30 of the Spring 2016 Edition of the Hampshire Legal publication.
Hampshire Legal is the official magazine of Hampshire Law Society | Issuu is a digital publishing platform that makes it simple to publish magazines, catalogs, newspapers, books, and more online. Easily share your publications and get them in front of Issuu's millions of monthly readers.
Amidst the outrage and accusations swirling around Mossack Fonseca, and other law firms who may become embroiled, it would be too easy to forget the critical role lawyers play in identifying and shutting down illegal corporate activity.
Their challenge starts with locating individual records: details of the company or legal entity, and its directors, and its shareholders. In the UK the registers of information about companies are managed by Companies House, but even when dealing with a single registry the task of unpicking complex structures is made difficult by individuals bent on obfuscation. Their tactics can include filing records using different addresses or manipulating the structure of their name. The challenge is made more difficult when ownership is found to span national boundaries and a UK-based company exists within a structure with subsidiaries and parents registered overseas. Tracking down the relevant records marks the end of the beginning of a journey. Just as time consuming is the task of assimilating a diverse and possibly contradictory collection of records to form a cohesive picture. This can be similar to solving a series of large and interconnected jigsaw puzzles from pieces contained in many boxes.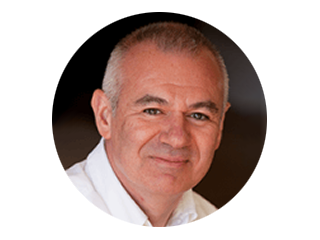 Chris Bull is the founding Director of professional services advisory firm Kingsmead Square, working with professional service firm leaders as a retained advisor on strategy, operations, transformation and delivering their business plans. He has a number of Retained Advisory and NED roles in the sector. He has been a leading pioneer in professional firm business management for 20 years, with experience in legal, accounting, consulting, financial services and outsourced services organisations.