the regulators are coming!
From June 2017, law firms will have a new experience. The regulators will be watching them with increased level of scrutiny.
Law firms, especially those of a smaller size, may have over the last couple of years read with some worry the fines being handed out to banks and financial services firms.
fines in financial services
The numbers are truly eye-watering. In October 2016, the FCA fined Sonali Bank of Bangladesh £3.25m for money laundering offences – this figure that does not include the £17,900 fine handed out to the MLRO personally. In January of this year, Deutsche Bank was fined £163m by the FCA for significant money laundering failings, though this pales in comparison to the $1.9 billion fine handed down to HSBC in 2012. And only weeks ago, numerous British and international banks were implicated in the "Global Laundromat" that could provide for significant fines and sanctions if proven once investigated.
Money Laundering Regulations 2017
Now for the first time, following recommendations from the EU and the Financial Action Task Force, the UK Government has published the draft 2017 Money Laundering Regulations (2017 MLR) which will have significant impacts on the legal and professional services industry, as well as financial services.
[bctt tweet=""MLR2017 will change the way law firms undertake #KYC"" username="EncompassCorp"]

These draft regulations, if implemented following consultation, will for the first time place equal emphasis across all regulated bodies through stricter guidelines on Anti Money Laundering (AML) and Counter Terrorism Financing (CTF) regulations, and force the implementation of a Risk Based Approach to onboarding.
The changes contained within MLR 2017 will see industries that have not been subject to the same thresholds for Customer Due Diligence (CDD) as applied to financial services liable to similar regulations. Industry bodies such as tax, legal and accountancy must ensure that they remain on the right side of the regulators by staying compliant in all areas of Customer Due Diligence (CDD) and Know Your Customer (KYC) operations.
professional services concerns
Understandably, this will cause great concern for smaller law firms who have not at this time implemented stringent CDD or KYC policies. To date, we have seen relatively minor fines – the biggest being £50,000 handed down on two occasions – from the Solicitors Regulation Authority (SRA) for law firms who have been found to be in noncompliance with KYC policies. The new MLR 2017 regulations make it clear that substantial penalties await those who are found to not be in line with compliance regulations, and all professional bodies will be subject to these new laws.
As such it is imperative that, particularly for smaller law firms, they understand the full gamut of these regulations so that they may have adequate processes and procedures in place in order to satisfy the needs of regulators.
in adversity comes opportunity
The new MLR 2017 also provides opportunity for legal and professional services firms regardless of whether they have implemented the necessary compliance procedures to date. The need to update processes in line with the new regulations mean that there is scope for firms to save time, money and ensure compliance.
From speaking to hundreds of firms within the legal and professional services industry over the last year, we recognise that for smaller firms in particular compliance can be a burden. In law firms for instance, it can often be Partners who undertake the KYC checks on potential clients, and this removes them from the valuable client-facing side of the role.
Of course it is possible for firms to continue with the due diligence procedures they currently have in place. However, with the level of CDD rising steeply, combined with a move to a Risk Based Approach, will increase the workload for individuals onboarding new clients.
Firms who continue to manually onboard clients will therefore have two choices. Onboarding new clients at the same rate they currently do will almost certainly mean employing additional resource to keep pace with workload. The other alternative is to keep potential clients waiting for the CDD to be completed and risk losing them to a competitor. This will also impact firms who are in the process of remediating current clients.
Where the opportunity lies for legal and professional services firms is in updating their KYC and compliance checks to ensure that the minimal amount of human attention is required, freeing up people to focus on where their attention should be centred – on clients.
[bctt tweet=""Updating #KYC checks frees up individuals to focus on clients"" username="EncompassCorp"]

This can be achieved through the power of automation. Software providers, such as encompass verify, can automate KYC checks using multiple information providers. Our research suggests that this can be done up to ten times faster than through manual onboarding. RegTech vendors such as Encompass can remove the burden of human attention, ensure compliance checks are undertaken in a consistent manner, provide an automated audit trail, cost savings and ultimately help to ensure that firms stay within the confines of the law.
final thoughts
The new thresholds for professional services as instructed within MLR 2017 will necessitate a change of thinking for legal and professional services firms. Where simplified due diligence may have been enough for the bulk of their clients in the past, this will no longer be true moving forward. With enhanced levels of due diligence required, the regulators will be watching closely, and firms must stay compliant to avoid penalties and sanctions being passed down. As such, they have a choice of scaling up their operations through increasing manpower in place to complete due diligence, or they can begin to use software such as Encompass Verify which takes the policy in place for each client and replicates it, ensuring policy adherence, less human interaction, and cost savings.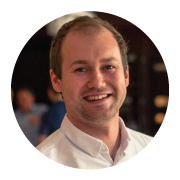 about Joe Carton
BUSINESS DEVELOPMENT CONSULTANT
Joe is a business consultant specialist at encompass, working with firms to identify process improvements and solutions within their KYC and AML compliance functions. Bringing over a decade of experience working within the technology sector, his broad experience has enabled him to focus on working with businesses across professional services including legal, accountancy, property and consultancies globally.
Connect with Joe on LinkedIn.
about encompass
Founded in 2011 by entrepreneurs Roger Carson and Wayne Johnson, and operating from the UK, encompass is the creator of unique, innovative Know Your Customer (KYC) software for banking, finance, legal and accountancy that enable better, faster commercial decisions. The company is driven by the belief that the best decisions are made when people understand the full picture.
want to turn regulatory compliance
in to a competitive advantage?
Contact us today to arrange your personalised consultation of encompass. Discover how our KYC automation software can help your business accelerate onboarding and give you peace of mind that you are regulator ready.