the rise of the digital customer profile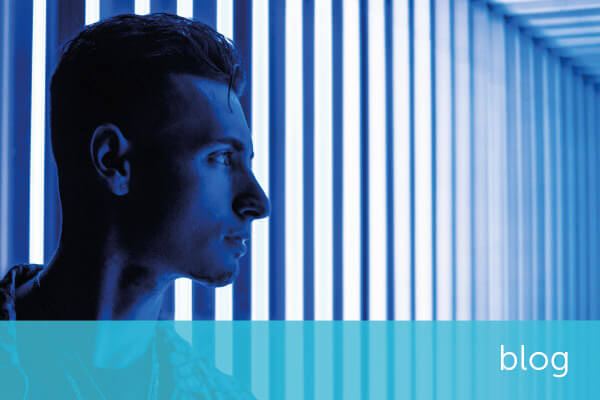 the rise of the digital customer profile
Getting Know Your Customer (KYC) tasks right can prove difficult for financial institutions of all sizes. It is often a complex operation, involving large teams of specialists. However, it can be made simpler, and the way to do this is by embracing and making the most of digital transformation.
With KYC, the information required for due diligence usually originates outside of financial institutions. Third parties, including government agencies responsible for registries of companies and firms specialising in credit and risk assessment, manage data sets in a digital format. They publish these either via their own web interfaces, where they are searchable, or as APIs, which allow institutions to choose how they integrate streams of information into their operations. Originally, much of this data was paper based and delivered physically, while later data sets became available for download in electronic formats, commonly PDF files.
the KYC legacy
The origins of many of the processes and operations in place today are of a time before digitized data distribution and many remain rooted in an era when manual downloading of files was the norm, which can prove problematic.
Typical processes combine manual tasks of creating electronic documents with communications activity, where documents are saved to shared drives or sent as attachments to emails. The result is an assortment of information referred to as a KYC file.
A KYC file includes primary documents from independent, trusted sources of information and secondary documents, which may include spreadsheets and presentation slides showing KYC analysts' integration, data linking, analysis and interpretation.
Manually creating a KYC file can be onerous and may not bring the most effective way of working. Reasons for this include:
gathering the information required manually is time consuming
the process is error-prone – humans can make mistakes
operational errors are caused when policies are applied inconsistently
a firm not performing these tasks consistently is at risk of regulatory action
the encompass solution
At encompass, we offer financial institutions the opportunity to replace approaches conceived in the pre-digital era, which are now outdated.
When institutions digitize their KYC processes at the onboarding stage, they create a digital KYC profile of each customer, which persists throughout the entire cycle of their business relationship.
It includes all primary sources prescribed by an institution's policies, while all facts material to Anti-Money Laundering and Counter-Terrorism Financing (AML/CTF) regulations are securely recorded. encompass displays these facts and how they connect in easy to navigate charts, which accelerate understanding of complicated situations.
Our products take away the routine work that proves so time-consuming, error-prone and costly when the responsibility is put on humans.
Using automation, encompass frees professionals to focus on the essence of KYC, which is assessing factual evidence to establish risks to their institution.
manual versus digital
With the ever-changing technology they now find at their disposal, businesses face the task of aligning their thinking towards technological advancements and how to use these to their full potential – much like people have had to as the evolvement of social media has gathered pace.
Before social media platforms came to the fore, many people used Microsoft Outlook address books to store contacts and important information, which they would have to spend a considerable amount of time updating. This was done by contacting those listed in order to check details relating to them was still up-to-date and correct – particularly in relation to job or contact information.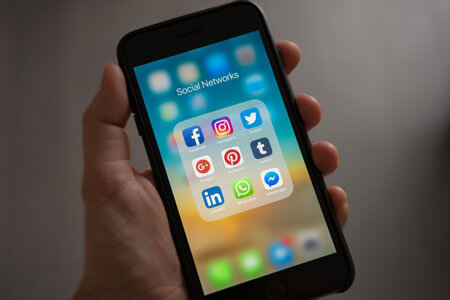 Now, thanks to the use of social media, and particularly LinkedIn, this trawling isn't necessary. Updates on people's current job status and how to reach them are much more accessible – they are presented in news feeds and regularly presented in a way that means information can be kept current in a much more efficient way.
This is also the case when it comes to looking at KYC profiles and comparing manual methods to automation and digital processes.
While a KYC file is created for each client at the time they are onboarded, its contents must be continually reviewed and manually updated throughout the customer lifecycle.
It is during this review work that the burden of traditional KYC can become clear. Here, analysts must compare current information with that collected in the previous round of activity and then identify and record any changes. The task is complex for a number of reasons – none more so than the fact that KYC operations are likely to be undertaken by different individuals during each round of refresh and monitoring, and the shortcuts of one analyst become the problems of a colleague.
The combination of primary and secondary documents also becomes harder to manage at every stage of the customer lifecycle beyond onboarding. For example, when unwrapping the corporate structure of a company operating internationally and owned overseas, information sourced from multiple company registries must be duplicated from these primary documents to one or more secondary documents used to map the entire structure, which may include subsidiaries, holding companies, beneficial owners and PEPs.
Each electronic document within the KYC file existing in isolation can bring challenges, too, as connections between facts found in primary sources and represented in secondary documents are known by individual analysts. This valuable information can be lost to the process as analysts move to their next task or leave for other employment. When this happens and a KYC file is later reopened, analysts must relearn knowledge of how facts originating in primary documents map to their use in secondary documents, which again takes time and effort away from other areas of the business.
Where, as examined, manual processes can prove daunting, digital KYC profiles fundamentally recast the KYC operations of refresh and monitoring.
There are many advantages that come with utilizing technology, and particularly automation, in this way, with some of the most valuable, which show the vast benefits, being:
work that previously took up skilled analysts' time is now automated, meaning valuable time can be spent on other duties
institutions enforce policies that decrease the possibility of operational risk by taking away the possibility of human error
they gain control over information collecting
more attention is given to the work essential to compliance
overall costs are reduced
To find out more about the benefits of digital KYC profiles and how utilizing automation technology can benefit your business, get in touch with our team today.
[one_fourth]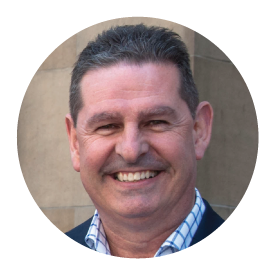 [/one_fourth]
[three_fourth_last]
about Roger Carson
CO-FOUNDER & EXECUTIVE DIRECTOR
Roger co-founded Encompass and has brought the company's vision to life expanding its reach and impact from Australia to the UK. His global outlook is informed by a highly successful international sales career with Andersen Consulting and then Unisys in the USA, South Africa, and Australia, as well as leadership roles in Asia.
Prior to Encompass, Roger founded Pacific Advantage Services, raised Capital from Europe for Asian distribution, and completed a trade sale to IM Invest.
Connect with Roger on LinkedIn.
[/three_fourth_last]
about encompass
Founded in 2012 by entrepreneurs Roger Carson and Wayne Johnson, and operating from the UK, encompass is the creator of unique, innovative Know Your Customer (KYC) software for banking, finance, legal and accountancy that enable better, faster commercial decisions. The company is driven by the belief that the best decisions are made when people understand the full picture.
want to turn regulatory compliance
in to a competitive advantage?
Contact us today to arrange your personalised consultation of encompass. Discover how our KYC automation software can help your business accelerate onboarding and give you peace of mind that you are regulator ready.
You also might be interested in