UK FinTech review points to exciting possibilities, says Encompass' Wayne Johnson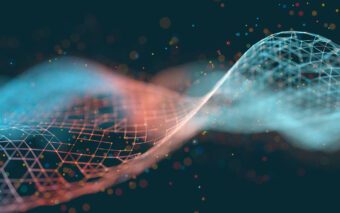 An independent review of UK FinTech offers great promise for the sector, as the UK aims to bolster its position as a global leader, according to Encompass' CEO and co-founder, Wayne Johnson.
The review, led by entrepreneur Ron Kalifa, has set out a plan for the nation to retain its status by helping financial technology firms to scale up, access the talent and finance they need, and deliver better financial services.
With the sector booming and having a worth of more than £11 billion a year to the economy, this represents a critical point in the journey to accelerate growth and impact further.
In order to move to the next stage of progression, the review highlights the opportunity to create highly skilled posts and boost trade, with recommendations made including:
introducing a new 'FinTech scale up' visa route for specialists from around the world
implementing a 'scale box' to provide regulatory support for growing firms
creating a £1 billion-pound FinTech fund to help firms grow independently
establishing a private sector-led Centre for Finance, Innovation and Technology to support national coordination and growth
Commenting on the findings of the review, Wayne Johnson, CEO and co-founder, Encompass, said:
"Chancellor Rishi Sunak's plan to make the UK the most open and dynamic place in the world to operate a financial services business is definitely an exciting prospect, and offers a great deal of promise for the already growing FinTech sector. We should expect the Chancellor to use his upcoming budget to announce further developments, which will help to progress the market-leading innovation we are seeing and cement the UK's reputation.

The UK is a world leader in financial technology, and it is important that we don't allow the COVID-19 pandemic to disrupt this position as we slowly return towards normality.

A new 'FinTech scale up' visa route for specialists could be a turning point, and really accelerate growth by allowing us to welcome new talent into the sector and benefit from a diverse pool of skills. As we enter what is hopefully the final act in this pandemic, the government and our financial services organisations must work together to build on the UK's strengths by supporting innovative start-ups and ensuring organisations can access the finance and support that they need in order to succeed.

We have seen a fast-paced evolution of the FinTech ecosystem, with FinTechs becoming embedded across financial services. The UK's regulatory approach to FinTech continues to evolve to create the right environment for competition and growth, while supporting the need to respond to regulatory change.

I am pleased that the review encourages innovators and institutions to build partnerships to address this. The report targets specific regions, for example Scotland, where Encompass has a base, and it is clear that they will be key to supporting growth while making FinTech overall a more inclusive industry."
You also might be interested in