the regulatory environment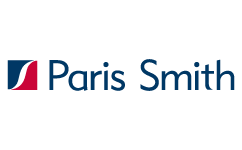 Law firms are operating in a stringent regulatory environment that requires more robust KYC when onboarding new clients and opening new files. Anti-money laundering is a key focus for the UK's Solicitors Regulation Authority (SRA), and the legal sector is feeling the increased pressure of a growing compliance burden.
Going back to the new requirements introduced by the 4th EU Money Laundering Directive (4MLD), Morris reflects that the more significant changes affecting law firms related to corporate identification requirements, and trusts.
"With the 5th EU Money Laundering Directive (5MLD) bringing in more trust related compliance requirements it is of crucial importance to bring those operating in that field up to speed on what these changes mean to them," explains Morris.
Paris Smith covers a range of diverse areas and, as a result, operates a firm-wide strategy, rather than a regulated sector strategy, when it comes to client identification. The same KYC processes and client onboarding systems is used for all clients regardless of whether the work being carried out is regulated or unregulated.
An ongoing issue for us is understanding the nature of a transaction and being able to get all the information that is now needed to complete KYC and open a file.
Morris expects 2019 to bring increased attention to law firms' KYC policies and procedures, and AML/KYC was a key focus in Paris Smith's latest Lexcel assessment. Pooled client accounts (PCAs) are another area that may come under increased scrutiny. While these required only simplified due diligence (SDD) by banks under the Money Laundering Regulations (MLR) 2007, MLR 2017 has changed this. PCAs are now only subject to SDD if a bank assesses its business relationship with a law firm as low risk. According to Morris:
Firms will find it necessary to carry out some KYC checks on all those parties that pay monies into client accounts, whether or not the transaction is in the regulated sector.
Keeping up with these and future changes can be a challenge in itself, and Paris Smith relies on guidance from the Solicitors Regulation Authority and The Law Society. Changes are communicated to lawyers in regular presentations that inform them of how their day-to-day work will be impacted.