why and how to redesign the KYC and client intake processes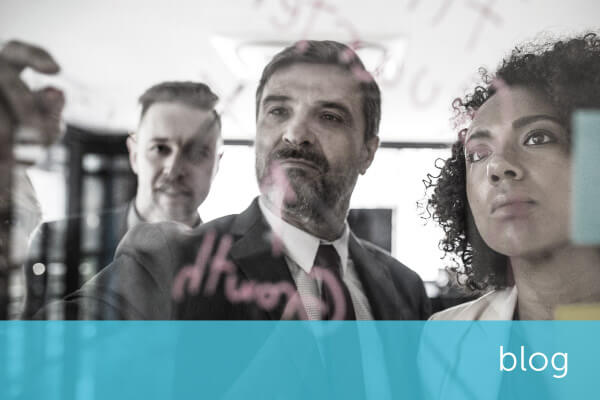 why and how to redesign the KYC and client intake processes
Faced with increasing anti-money laundering and know your client (AML/KYC) compliance requirements, law firms are exploring ways to enhance their compliance processes and procedures while at the same time improving the client experience.
We spoke to encompass customer Cliff Morris, Partner at Paris Smith, recognised as a Leading Firm in the Legal 500, about his views on the current and future regulatory environment, and why now is the time to redesign the Know Your Customer (KYC) and client intake processes.
the regulatory environment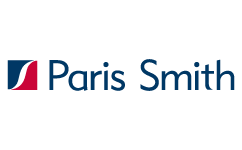 Law firms are operating in a stringent regulatory environment that requires more robust KYC when onboarding new clients and opening new files. Anti-money laundering is a key focus for the UK's Solicitors Regulation Authority (SRA), and the legal sector is feeling the increased pressure of a growing compliance burden.
Going back to the new requirements introduced by the 4th EU Money Laundering Directive (4MLD), Morris reflects that the more significant changes affecting law firms related to corporate identification requirements, and trusts.
"With the 5th EU Money Laundering Directive (5MLD) bringing in more trust related compliance requirements it is of crucial importance to bring those operating in that field up to speed on what these changes mean to them," explains Morris.
Paris Smith covers a range of diverse areas and, as a result, operates a firm-wide strategy, rather than a regulated sector strategy, when it comes to client identification. The same KYC processes and client onboarding systems is used for all clients regardless of whether the work being carried out is regulated or unregulated.
An ongoing issue for us is understanding the nature of a transaction and being able to get all the information that is now needed to complete KYC and open a file.
Morris expects 2019 to bring increased attention to law firms' KYC policies and procedures, and AML/KYC was a key focus in Paris Smith's latest Lexcel assessment. Pooled client accounts (PCAs) are another area that may come under increased scrutiny. While these required only simplified due diligence (SDD) by banks under the Money Laundering Regulations (MLR) 2007, MLR 2017 has changed this. PCAs are now only subject to SDD if a bank assesses its business relationship with a law firm as low risk. According to Morris:
Firms will find it necessary to carry out some KYC checks on all those parties that pay monies into client accounts, whether or not the transaction is in the regulated sector.
Keeping up with these and future changes can be a challenge in itself, and Paris Smith relies on guidance from the Solicitors Regulation Authority and The Law Society. Changes are communicated to lawyers in regular presentations that inform them of how their day-to-day work will be impacted.
drivers for process redesign
In the legal sector, responsibility for conducting KYC often lies with partners and other fee earners. As the regulatory burden on law firms has increased, however, Morris was intent on streamlining and simplifying this process to avoid losing valuable billable hours on administrative tasks.
We wanted something fee earners could do at their desks. Our goals were to cut down on the time that was spent opening files, provide fee earners with a better understanding of what was required in relation to KYC, and enable them to spot any potential issues for themselves.
This desire led Paris Smith to evaluate process automation. Asked about the benefits that KYC automation has brought to the firm to date, Morris replies, "a better understanding and "buy in" to the whole KYC process now that everyone involved can see what needs to be done."
Initiating process change within the firm wasn't always straightforward, however.
"People generally thought they did enough in terms of KYC, or that it was going to make their jobs harder," says Morris.
best practice when implementing change
Based on Morris' experience, getting management to see the vision and commit to change must be the first step for others considering embarking on an automation project.
"Then, train the newest and most technologically-savvy people in the use of the system. These early adopters will bring everyone else along with them. There will, of course, always be laggards, but peer pressure will bring them onboard too"
Bringing technology-laggards around to the benefits of fully automating the KYC process required both a carrot and stick approach, and Morris used himself as an example to highlight the benefits of process change. At the same time, by making it harder for fee earners to record time without the correct KYC procedures being in place, as well as continually pointing out the pitfalls of getting KYC wrong, Morris succeeded in driving the change he had envisioned throughout the firm.
At Paris Smith, the automation of KYC and client intake processes has been clearly positioned as a firm-wide project, not an MLRO-driven one, which has helped to ensure widespread support and adoption.
the future
Looking to the future, Morris believes there is significant scope for the implementation of new technologies, including automation and artificial intelligence, within the legal sector. Conservative by nature, many firms are sitting tight until they are fully satisfied that these technologies have been successfully implemented and used elsewhere. While some of the larger firms are leading the charge, there are still many that have yet to test the waters.
When it comes to technology innovation in law firms over the next two to three years, Morris predicts that "it will all be about case management and case handling. Practice management systems will most likely be using some form of AI."
on demand webinar
legal design thinking
reengineering business intake for long term success
Many firms have made significant progress in service delivery, using technology to streamline the process and enhance the client experience. Despite increasing competition and pricing pressure, however, this innovation has not yet been applied to business intake and client onboarding. This webinar explores how firms can adapt to meet this urgent need.
[one_fourth]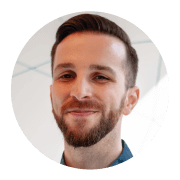 [/one_fourth]
[three_fourth_last]
about Ashton Montgomery
CUSTOMER SUCCESS SPECIALIST
Ashton is a Customer Success Specialist at encompass and enjoys meeting with clients to discuss their Know Your Customer and Anti-Money Laundering requirements. Ashton has over six years experience in customer relationship and support management and is responsible for customer onboarding, adoption, training, on-going relationship management and front line support.
Connect with Ashton on LinkedIn.
[/three_fourth_last]
about encompass
Founded in 2012 by entrepreneurs Roger Carson and Wayne Johnson, and operating from the UK, encompass is the creator of unique, innovative Know Your Customer (KYC) software for banking, finance, legal and accountancy that enable better, faster commercial decisions. The company is driven by the belief that the best decisions are made when people understand the full picture.
want to turn regulatory compliance
in to a competitive advantage?
Contact us today to arrange your personalised consultation of encompass. Discover how our KYC automation software can help your business accelerate onboarding and give you peace of mind that you are regulator ready.
You also might be interested in