why Encompass works for leading Scottish law firm Anderson Strathern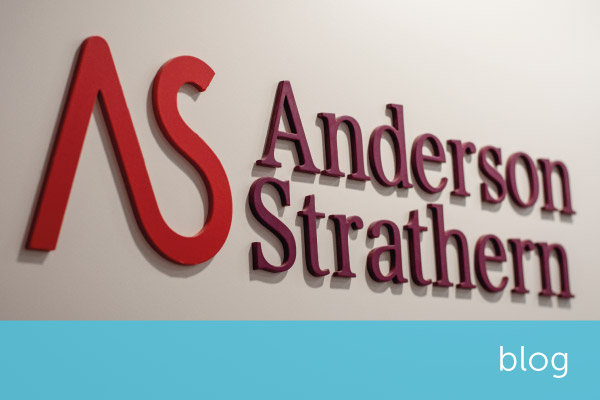 why Encompass works for leading Scottish law firm Anderson Strathern
"Anyone looking to get an automated onboarding system should invest in Encompass."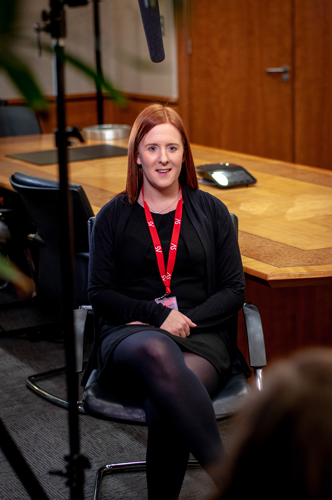 That's the verdict of leading Scottish law firm Anderson Strathern, who have utilised our product to transform the way that they onboard clients.
Having selected Encompass to support and enhance their Know Your Customer (KYC) compliance processes, we caught up with the team at the busy solicitors to find out why they chose the platform and hear about the value it has brought to them during the KYC discovery process.
Background: Encompass' relationship with Anderson Strathern
The only provider of simultaneous, real-time access to multiple sources of global company and person data, Encompass is the creator of KYC automation for major global financial and professional service firms.
We have been working with legal firm Anderson Strathern to enhance their onboarding processes, resulting in wide-ranging benefits.
Anderson Strathern is a full service law firm, covering requirements for business, personal and public sector. They have specialist advisers in every area, providing legal advice to businesses, individuals, families and the public sector.
The firm, which has established itself as a market leader working across the country, has been providing pioneering and innovative legal services for over 250 years.
"The issue: Manual onboarding and KYC processes".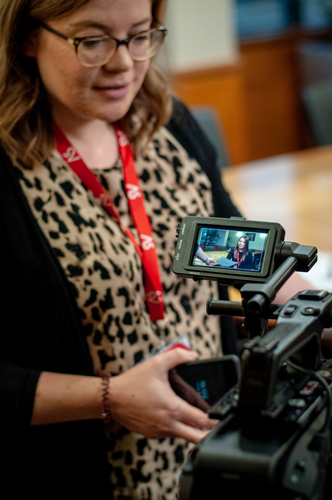 With ever-changing regulatory requirements and client expectations to meet, Anderson Strathern reviewed the way they onboarded clients. They were looking to move to a more efficient system that would benefit all parties involved, enhancing KYC operations and implementing more streamlined and efficient data gathering procedures.
Previously relying on manual processes, fee earners were heavily involved in the onboarding stage. As a result, they had to do a lot of discovery groundwork around corporate structures and ownership before being in a position to take forward any business.
This was proving to be counterproductive; the firm's Risk and Anti-Money Laundering (AML) team found this way of working to be inefficient as they strived to meet their compliance obligations in the best way.
The team aimed to deploy a system that would ultimately give staff more time to focus on tasks where their manual intervention was most crucially required, while simultaneously improving client experience by offering them a smoother, quicker service.
It is with this goal in mind that they explored the advantages of automation, which Encompass could offer.
The solution: Encompass' automated KYC discovery
Using an innovative blend of intelligent process automation, artificial intelligence and business logic, Encompass automates KYC discovery to change the client intake process and significantly improve turnaround times.
The Encompass KYC platform automatically accesses all required KYC data sources to dynamically unwrap corporate ownership structures, discover beneficial owners and identify regulatory and adverse media risk.
In working with Encompass, Anderson Strathern were able to find a more effective way of onboarding that has brought results, and they have seen a positive impact throughout the business.
Being able to rely on one platform that holds all of the information gathered during the corporate discovery stage and throughout further Customer Due Diligence (CDD) investigations has provided them with all that they need to make the right decisions, faster.
Get the full Anderson Strathern case study
Find out more about our collaboration with Anderson Strathern and what some of their employees have found most beneficial about Encompass' KYC discovery automation tools in our Anderson Strathern case study. For a taster of the case study, watch the video below.
Encompass' intelligent process automation conducts live document and data collection, analysis and integration from public and premium sources to bring transparency to complex corporate structures and ultimate beneficial ownership, delivering the most accurate and complete KYC on demand.
[hubspot type=cta portal=6032599 id=9abe717a-73f6-4270-a7d2-82bcbb4211a5]
You also might be interested in