why now is the time to join encompass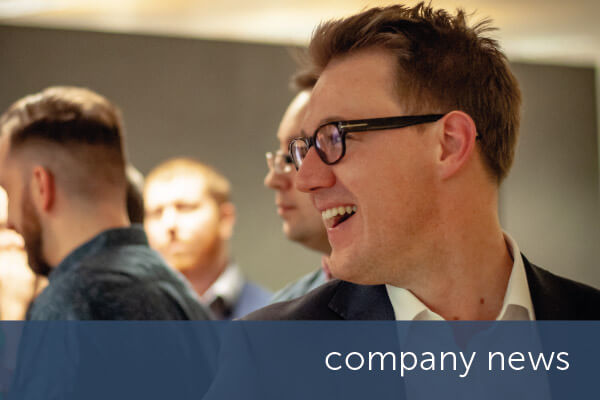 why now is the time to join encompass
There has never been a better time to play your part in the regtech industry.
With the adoption of and reliance on regtech increasing as firms seek to drive down the cost of compliance, investment is set to explode over the next few years, with spending forecast to jump six-fold by 2023.
Products like encompass are more in demand than ever as the industry thrives and continues to offer an exciting space for employees to contribute to and grow.
If reaching your career goals in a fast-paced, inspiring setting alongside motivated, skilled colleagues is a challenge you would relish, encompass may just be the place for you to make your mark.
who we are
We know that access to the full picture can empower businesses to fight global financial crime. Our founders, Wayne and Roger, formed encompass after, as investors, they became victims of financial crime. Information on the parties involved that would have flagged risk was available, but inefficient, manual processes meant it was overlooked. With the full picture, Wayne and Roger would have walked away from the deal.
Following this, encompass was set up with the mission of enabling regulated firms to detect and prevent financial crime and reduce regulatory risk.
With offices in Glasgow, London, Sydney, Hong Kong and Singapore, we are a global company with big ambitions – and moving forward all the time. Our products use the power of Intelligent Process Automation, Artificial Intelligence and visual analytics to enable customers to enhance their Know Your Customer processes and make better, faster commercial decisions.
After establishing ourselves in Australia, we launched in the UK in May 2015, and have seen great rewards, reporting a customer growth of 165% in 2018.
We have strong plans for growth in 2019 and beyond, and are developing our product suite to serve new markets, as well as expanding our dedicated teams across the globe as we look to bring onboard the very top talent to deliver the best possible service to our customers.
why work for encompass?
we value our employees and the work they do, and offer packages and terms that reflect this
we offer employee benefits, including a Stock Options programme that is open to everyone in the company
we invest in our people by encouraging them to learn new skills and technologies
we appreciate the importance of having a good work/life balance and offer flexible working options, a positive, progressive office environment and all the tools you need to do your job as well as possible with minimal fuss
a strong team ethic is key; we are people focused and work to ensure that everyone feels supported and valued by the wider team
what our team say
At the heart of encompass' success are our talented employees, who strive to continually improve what we do. A priority for us is ensuring that our staff get the best from us and we get the best from them. So, what do they think of working for us?
It's a fast-paced environment and thoroughly involved. It's one that takes you outside of your comfort zone and helps you to grow professionally.
Ruby Schembri | Solutions Consultant
Working for any scale up company is challenging, but at the right company it can also be fun, and encompass strikes that balance. Everyone here is committed to the success of the organization, which makes it a very supportive and collaborative environment.
Magalie Pimentel | Head of Marketing
encompass has a very skilled team that works together to deliver solutions and it is fabulous to work with so many people that I admire and learn from.
Netally Castilho | Product Owner
current vacancies
If you like the sound of what encompass has to offer, there are lots of opportunities to show us just why you would be a perfect fit for our business. We are recruiting across departments and locations – with openings in Engineering, Product, Sales and more – and will continue to do so throughout the year.
Don't miss your chance to be part of our success – take a look at our live vacancies section and apply today.
Encompass' intelligent process automation conducts live document and data collection, analysis and integration from public and premium sources to bring transparency to complex corporate structures and ultimate beneficial ownership, delivering the most accurate and complete KYC on demand.
[hubspot type=cta portal=6032599 id=9abe717a-73f6-4270-a7d2-82bcbb4211a5]
You also might be interested in