companies house
automate search across official registers and validated sources to get a single, verified view of the parties you and your clients do business with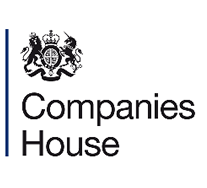 Companies House
The most current information filed about companies with the official registrar.
Companies House is the government body responsible for keeping record and making information available to the public, including its registered office address, previous company names, directors' details and a history of its filed documents.
Available reports:
Company Appointments (current and resigned)
Company Appointments (current)
Company Record
Filing History
Filing History (beta)
Officer Search
People with Significant Control register
With over 3 million companies registered and over 7 million documents filed each year, there are lots of way to find the company information you are after.
You can read more details about the Companies House PSC register on our blog.
discover what encompass can do for you
Ready to learn how encompass can accelerate your client onboarding and compliance checks?
Fill out the form to request your personalised consultation on how encompass can help your business. Alternatively you can contact our team directly on 0333 772 0002.