dun & bradstreet
Automate search across official registers and validated sources to get a single, verified view of the parties you and your clients do business with.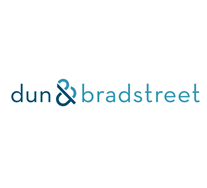 Dun & Bradstreet
Business information for risk & supply management and sales & marketing
Dun & Bradstreet grows the most valuable relationships in business. The following reports are available using the company exclusive nine-digit D&B DUNS® Number:
Credit report
Corporate linkage report
For more information on how D&B's reports can provide a fuller picture when researching a company, read Mike Kearney's how-to guide.
View all information sources available with encompass products
discover what encompass can do for you
Ready to learn how encompass can accelerate your client onboarding and compliance checks?
Fill out the form to request your personalised consultation on how encompass can help your business.
Alternatively you can contact our team directly on 0333 772 0002.