LexisNexis Risk Solutions
Providing expansive risk data (PEPs, Sanctions and Adverse Media) to help mitigate financial crime risk.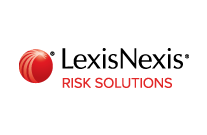 LexisNexis Risk Solutions
Helping you manage relationship risk
A high performing and effective due diligence program requires timely and accurate identification of entities that may pose financial, regulatory or reputational risk.
Enabling businesses around the world assess, predict and manage such relationship risks, LexisNexis® WorldCompliance Data, comprehensive, proprietary risk information from LexisNexis® Risk Solutions, is now available via Encompass.
Obtain a clearer risk outlook with access to expansive Politically Exposed Persons (PEPs), Sanctions, Enforcements and Adverse Media lists. Supported by over 400 researchers in 8 research locations around the globe, WorldCompliance Data will help to:
Expedite PEP and Sanction checks
Establish a clear picture of risk
Combat financial crime
Meet anti-money laundering obligations
View all information sources available with Encompass products
Learn more about Encompass partners
Discover what Encompass can do for you
Ready to learn more about Encompass' intelligent process automation platform for KYC?
Fill out the form to request your personalised consultation on how Encompass can help your business. You can also contact our team directly on +44 (0) 333-772-0002.