on demand webinar
AML regtech roundup
an insightful roundup of all things regtech in 2019
watch our on demand webinar
2019 saw many changes to regulation, increased fines for non-compliance, and a surge in new technology being developed to help firms with Anti-Money Laundering (AML) compliance.
Dr. Henry Balani, compliance and AML specialist and academic, talks through the changes in AML regtech throughout 2019 and looks ahead to potential trends in 2020. Key learnings include:
this year's changes to AML regulation
industry news stories
recent research regarding fines and costs of AML compliance
advancements in AML technology
Fill out the form to watch the on demand webinar.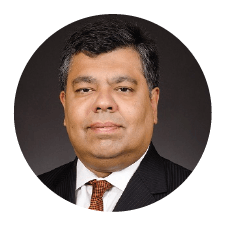 about Dr. Henry Balani
Dr. Henry Balani is currently Principal at Blockchain Advisory Institute, where he advises companies on using the Blockchain to drive innovation in the real estate and the financial services sector. Dr. Balani is a noted industry commentator on issues leveraging the Blockchain, Digital Assets, Sanctions and Regulatory Compliance. As a published academic, Dr. Balani also lectures on international business, economics and regulatory compliance courses globally. At Accuity, a division of the RELX Group (formerly Reed Elsevier) he was responsible for driving Blockchain partnerships and thought leadership in the financial services industry.
Dr. Balani holds a Doctorate in Business Administration from the University of Wisconsin, an M.B.A. from Northern Illinois University in the USA and B.S. in Economics, International Trade and Development from the London School of Economics.