encompass whitepapers
Keep on top of key industry trends, research and best practice with our free to download whitepapers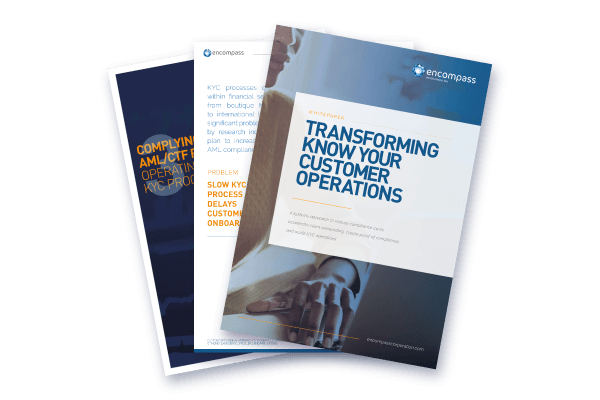 transforming know your customer operations
a systems approach to KYC
This whitepaper looks at how automating the process of KYC can enable businesses to achieve scale and greater efficiencies.
running alongside the machine
part 1 of 3
Augmenting the process used to establish facts recorded about legal entities.
running alongside the machine
part 2 of 3
Establishing facts about legal entities: a process ripe for unbundling and augmentation.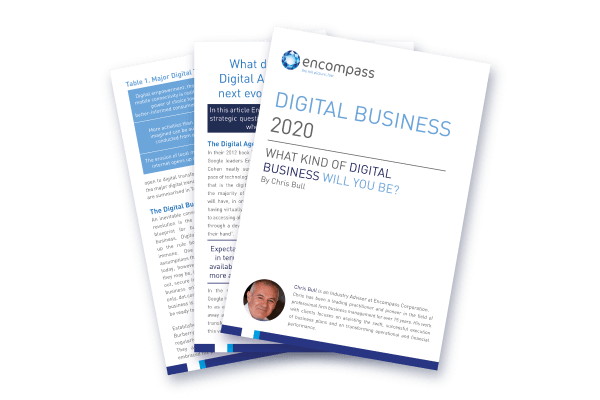 digital business 2020
what kind of digital business will you be?
Chris Bull, Legal Industry Advisor to encompass, asks what the advent of the digital age means to legal firms and the next evolution of your business.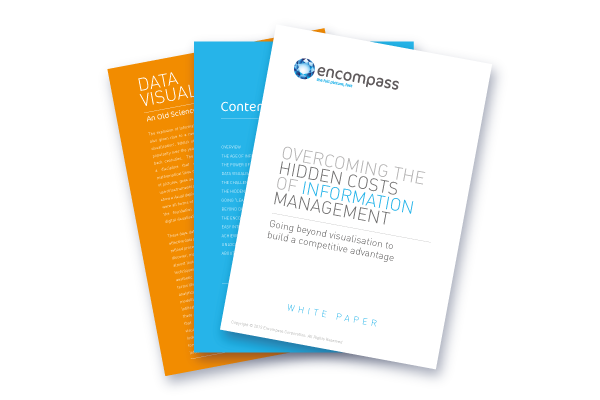 Beyond Visualisation
overcoming the hidden costs of information management
Visualisation provides the key to reducing root cause costs of human error and process inefficiencies between operational silos, making it easy to discover, map, cluster and filter information.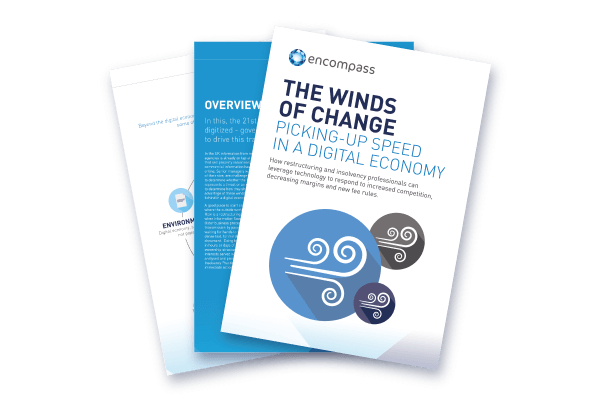 the winds of change
picking up speed in a digital economy
How restructuring and insolvency professionals can leverage technology to respond to increased competition, decreasing margins and new fee rules.
automating search for a return on information
how law firms gain efficiencies and a competitive edge
Small changes can deliver big gains. In an increasingly competitive legal services market, clients judge firms by their value.
discover what encompass can do for you
Ready to learn how encompass can accelerate your client onboarding and compliance checks?
Fill out the form to request your personalised consultation on how encompass can help your business. Alternatively you can contact our team directly on 0333 772 0002.