Encompass whitepapers
keep on top of key industry trends, research and best practice with our free to download whitepapers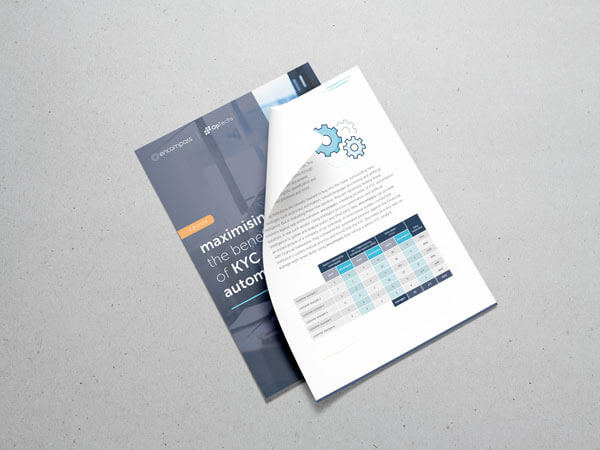 This ebook discusses why financial institutions have been hesitant to adopt KYC automation, and how these attitudes can be changed.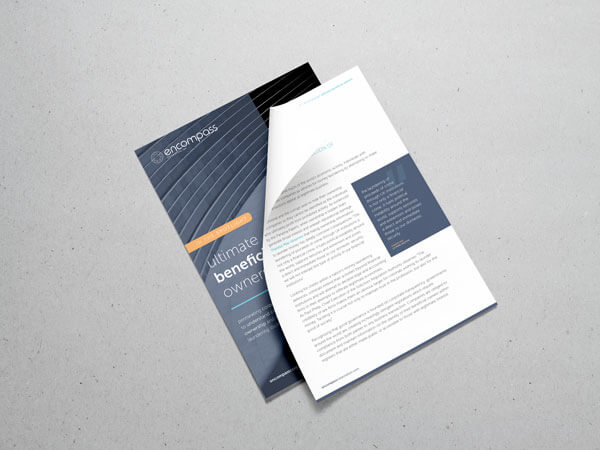 This ebooks explores ultimate beneficial ownership, the role it plays in laundering illicit funds, and the importance to KYC onboarding.
the new KYC standard
This whitepaper investigates how shifting the approach to KYC and client onboarding can bring benefits to both firms and their clients.
How automating the process of KYC can enable businesses to achieve scale and greater efficiencies.
discover what Encompass can do for you
Ready to learn how Encompass can accelerate your client onboarding and compliance checks?
Fill out the form to request your personalised consultation on how Encompass can help your business.
Alternatively you can contact our team directly on +44 (0) 333-772-0002.