encompass whitepapers
keep on top of key industry trends, research and best practice with our free to download whitepapers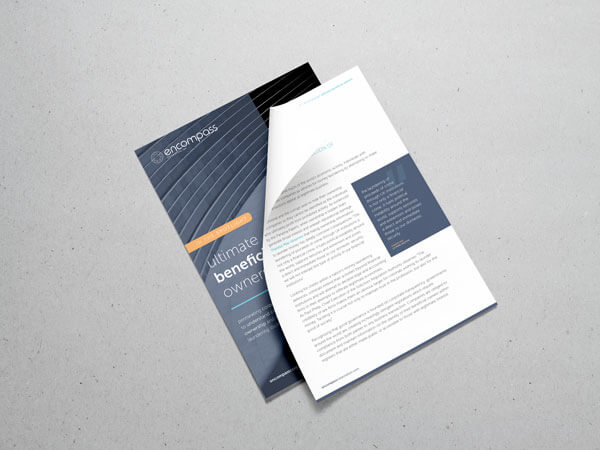 This whitepaper explores ultimate beneficial ownership, the role it plays in laundering illicit funds, and the importance to KYC onboarding.
the new KYC standard
This whitepaper investigates how shifting the approach to KYC and client onboarding can bring benefits to both firms and their clients.
transforming know your customer operations
How automating the process of KYC can enable businesses to achieve scale and greater efficiencies.
running alongside the machine (part 1 of 3)
Augmenting the process used to establish facts recorded about legal entities.
running alongside the machine (part 2 of 3)
Establishing facts about legal entities: a process ripe for unbundling and augmentation.
running alongside the machine (part 3 of 3)
Innovating and augmenting the process establishing facts about legal entities.
digital business 2020
Chris Bull, Legal Industry Advisor to encompass, asks what the advent of the digital age means to legal firms and the next evolution of your business.
discover what encompass can do for you
Ready to learn how encompass can accelerate your client onboarding and compliance checks?
Fill out the form to request your personalised consultation on how encompass can help your business.
Alternatively you can contact our team directly on 0333 772 0002.