ebook
AML in 2020 – Financial crime focus
A look ahead to AML and financial crime
Fighting financial crime will continue to be a key focus for the global financial industry in 2020.
With regulators showing no sign of easing up on their expectations regarding Anti- Money Laundering (AML) compliance, improving the efficiency and effectiveness of AML and Counter-Terrorist Financing (CTF) programmes will be a high priority for firms.
In this ebook, co-authored by Encompass and RegTech Associates, we bring you insight and financial crime predictions for the year ahead, which focus on areas including:
continual changes in AML and CTF regulation driving regulated firms to seek more efficient and flexible technology solutions
industry collaboration on data sharing and how it will progress
financial firms exploring more holistic management of financial crime
Fill out the form to download the ebook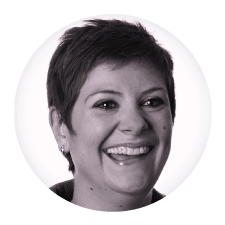 about Dr Sian Lewin
Dr Sian Lewin is Co-Founder and Head of Client Delivery Director at RegTech Associates. Sian works with technology clients to help them refine, grow and scale their regtech products and companies and with regulated firms to ensure they select the solutions that meet their regulatory needs. She leads the research and content generation activities. Sian is a recognised expert and influencer in regtech and financial regulation and was featured on the Innovate Finance Women in FinTech Powerlist of 2018.
Prior to joining RegTech Associates, she was awarded a PhD from the London School of Economics. Her systematic research explored the challenges faced by banks in dealing with the volume and speed of regulatory change following the 2008 financial crisis. She has more than 20 years of experience in helping large financial institutions such as JP Morgan, UBS and RBS build their regulatory strength in response to regulatory requirements.
Find out more about RegTech Associates here.
A full and accurate picture of beneficial ownership is the foundation of effective KYC.
Manually building this picture from a plethora of documents and third party data sources, however, is a long, expensive and error-prone process.
Encompass' intelligent process automation conducts live document and data collection, analysis and integration from public and premium sources to bring transparency to complex corporate structures and ultimate beneficial ownership, delivering the most accurate and complete KYC on demand.
The full picture of a customer significantly enhances the effectiveness and efficiency of subsequent KYC activities including screening and IDV - both of which can be carried out seamlessly in the Encompass platform if required.
All information on a customer, along with supporting documents, is dynamically compiled into a comprehensive, digital KYC profile that Encompass can also monitor for ongoing regulatory risk.
Discover what Encompass can do for you
Ready to learn more about Encompass' intelligent process automation platform for KYC?
Fill out the form to request your personalised consultation on how Encompass can help your business. You can also contact our team directly on +44 (0) 333-772-0002.