Encompass partners with Pega to streamline and enhance KYC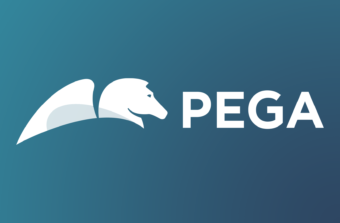 Encompass, a fast-growing provider of intelligently automated Know Your Customer (KYC) solutions, today announces a partnership with Pegasystems Inc. (Pega), the software company empowering digital transformation at the world's leading enterprises.
The partnership will enable mutual clients to seamlessly access Encompass data within Pega Know Your Customer™ and Pega Client Lifecycle Management™ (CLM) applications to streamline customer onboarding and enhance customer experience.
Automation from Encompass provides the same processes a human analyst performs but with greater accuracy, consistency, and speed. This has been proven to reduce the time spent on these critical KYC activities by 80%.
KYC Discovery
In line with an organization's existing KYC policies, Encompass automatically unwraps corporate ownership structures, calculates Ultimate Beneficial Ownership and gathers relevant source documentation from corporate registers, stock exchanges and regulatory listings to provide the full picture of a customer fast.
Watchlist Screening
Using the ownership structure created during the discovery process, Encompass continues to follow the relevant KYC policy to screen individuals and entities for regulatory and reputational risk, such as Politically Exposed Persons (PEPs), sanctions and adverse media, using pre-selected, premium risk data.
Adverse Media
With integrations to global premium news databases, Encompass can perform searches on unstructured adverse media using an organization's specific keywords. Automation drives consistency across Adverse Media searches and focuses analysts on the most relevant results for improved insight into risk and productivity.
Named the industry category leader in CLM and KYC applications year over year, most recently by leading independent industry risk technology analyst firm Chartis, Pega CLM and Pega KYC provide large complex financial institutions with pre-defined industry best practices, including over 30,000 KYC rules for multi-jurisdiction and multi-product onboarding. Pega is the only vendor that provides a cross line-of-business solution – including corporate, institutional, wealth, and retail – and globally scalable CLM and KYC applications with inherent digital process automation, rules, process, case management, Artificial Intelligence (AI) and robotics. These industry-leading applications can be deployed in as little as three months to drive real outcomes from front to back office.
Nick Ford, Head of Partnerships at Encompass, said:
"We are excited about the benefits that Encompass can bring to Pega's clients, both present and future, through this partnership. This partnership allows Pega customers to automate even more of the KYC process within Pega CLM. A typical corporate profile can be unwrapped, with a visual ownership chart and relevant parties screened, as well as supporting documentation from premium and primary sources collated, in just a few minutes."
Ajit Tharaken, Senior Director CLM & KYC Banking Technology, Pegasystems, added:
"Financial institutions need to simplify the complexity of client onboarding while meeting growing regulatory requirements and mitigating risk. By partnering with Encompass, we are enabling banks to further digitize client onboarding through smart data management, helping our clients drive efficiency through the automation of due diligence data within the client onboarding and KYC lifecycle."
Once the integration is complete the connector to Encompass will be available via Pega Exchange/Marketplace, a curated list of components and applications to enhance Pega solutions.
You also might be interested in