Encompass and IHS Markit announce partnership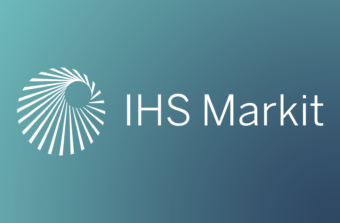 Encompass, a fast-growing provider of intelligently automated Know Your Customer (KYC) solutions, have announced a partnership with IHS Markit, a world leader in critical information, analytics and solutions.
IHS Markit has integrated Encompass' KYC automation solution into its KYC Services offering to reduce manual processes and drive efficiency. Using Encompass, IHS Markit has fully automated the collection of critical KYC data from the public domain, including global corporate registries, regulatory listings and exchanges.
This announcement comes at a time when managed services for KYC are more in demand than ever before. As the space becomes more competitive, the quality and speed of turnaround are vital to success and turnover. IHS Markit estimate a 30% reduction in the time taken to gather KYC data using encompass, as well as additional benefits associated with automation including:
Enhanced quality and consistency of KYC – automation ensures processes are carried out in the same way every time
Reducing the complexity of customer onboarding – intelligent process automation is capable of handling complex analysis in a fraction of the time taken by humans
Improved compliance standards – automation ensures demonstrable compliance by improving transparency of the process
Wayne Johnson, CEO and co-founder of Encompass, said:
IHS Markit KYC Services are trusted by leading financial institutions globally and we are pleased to be supporting their ongoing innovation and commitment to their outstanding customer offering. At Encompass, we invest in innovation and ensure our products and services remain at the cutting edge of the industry, so that we can help customers to continuously perform in the most effective manner, while also ensuring the highest quality and level of control at the most competitive cost.
Marjorie Chee, global head of KYC Services, IHS Markit, added:
Our partnership with Encompass will help us increase efficiency, speed of production, and further improve our high quality due diligence for our KYC services. Through technology, we are automating traditionally manual processes, improving data quality for our growing customer base as well as scaling up to support new jurisdictions – allowing us to put a greater focus on screening for negative news and politically exposed person (PEP) checks rather than purely data collection.
—
About IHS Markit
IHS Markit is a world leader in critical information, analytics and solutions for the major industries and markets that drive economies worldwide. The company delivers next-generation information, analytics and solutions to customers in business, finance and government, improving their operational efficiency and providing deep insights that lead to well-informed, confident decisions. IHS Markit has more than 50,000 business and government customers, including 80 percent of the Fortune Global 500 and the world's leading financial institutions. Headquartered in London, IHS Markit is committed to sustainable, profitable growth.
For more information, visit ihsmarkit.com.
You also might be interested in