Learn more about Encompass and industry trends with our regular and on demand webinars…find out more
The latest press releases and media coverage around Encompass and our products… read more
Learn about the latest enhancements and developments of the Encompass products…read more
WHAT OUR CUSTOMERS ARE SAYING
Don't just take it from us, let our customers do the talking!
"Just consider the improvement potential: three hours of a senior lawyer's time reduced to 30 seconds, while producing a result with significant improvement in accuracy compared to the long-established way of searching. Using Encompass transforms any lawyer into a power researcher."
Chris Jones
"We didn't want the discussion in the client meeting to be limited to hypotheticals. Encompass enabled us to quickly understand the situation and provide meaningful advice to the client regarding the various registered security interests. Our prompt response surpassed the expectations of our client."
Chris Wilkinson
"When you're in the early stage of an investigation you are constantly hypothesising, wondering and searching. With Encompass, we can get the answers we need immediately. Sometimes the system seems to work as fast as you are thinking."
Dean Newlan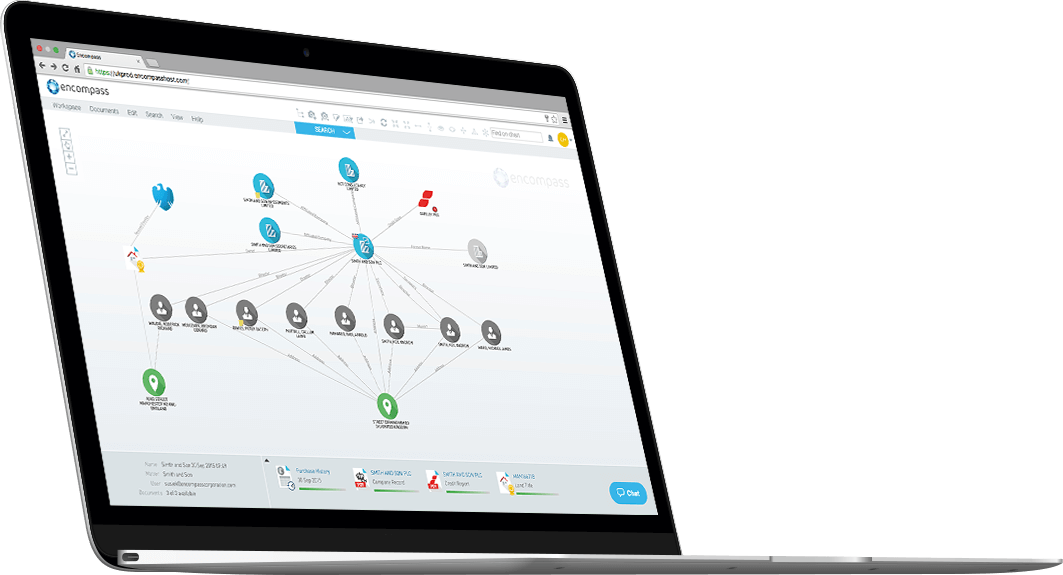 Encompass Webinars
What better way to learn more about a visual platform than seeing it in action? Register for an Encompass webinar, watch previous webinars and explore the world of commercial information management.
Save your spot