4 reasons why audit trails are important and how to safeguard their integrity
The legal sector in 2017 will see stark changes in their onboarding of new customers as a result of the 4th Anti-Money Laundering Directive, which will come into force in June.
From June we expect to see wholesale changes to the way that law firms onboard their clients to ensure they are compliant with new regulations. As well as ensuring that they stay within the parameters of the law when bringing onboard new clients, a large part of the task will be in proving that they are following their own processes.
Know Your Customer, or KYC, processes, we have learned, are handled differently within different firms. Where some firms prefer to perform this within a central team, others prefer to let each individual lawyer undertake the task.
What will become particularly important however, is not who necessarily carries it out, but being able to illustrate to regulators that the process has been carried out – and carried out to the same specification on every single occasion. This is where the role of the audit trail becomes so important. By having clear and verifiable evidence in place, law firms can ensure that they stay within the confines of the law, standardise best practice, offer transparency for the customer and satisfy regulators.
adhering to money laundering regulations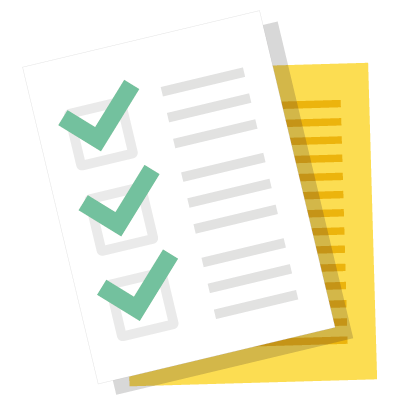 How then can law firms ensure that they adhere to their own KYC processes 100% of the time?
The most effective way of ensuring that the process has been carried out, is to be able to demonstrate it through an audit trail that can be checked and scrutinised.
Audit trails offer all who examine them, including internal staff such as Compliance Officers for Legal Practices (COLPs) or external regulators, confidence that the KYC policy has been executed in full accordance with the institutions own guidelines.
Of ultimate importance however, is the peace of mind offered that a firm will be able to demonstrate what checks were carried out during the KYC process, thereby adhering to money laundering regulations and security that they will be working safely within the law.
the role of regulators
As well as offering comfort that onboarding has been carried out effectively and in full, audit trails are being examined closely by regulators to ensure that law firms are adhering to KYC processes. It is the only piece of evidence that can be provided to regulators proving that KYC processes have been carried out, and those that cannot provide one are leaving themselves wide open to disciplinary measures from the regulators.
standardising best practice
Audit trails also provide a means of standardising best practice throughout a company.
By examining the reports of onboarded customers it is possible to extrapolate what practices are working well and what is not. From here, successful practices can be rolled out across the company, while those that are causing issues can be modified or scaled back. Scrutinising the trail has the added bonus in that it can be used to enhance the onboarding process from the customer's perspective.
transparency for the customer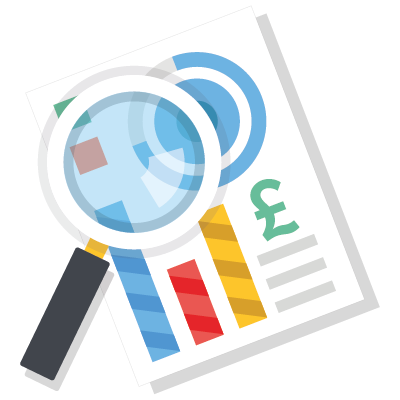 Closely linked to an elevated customer journey is being able to provide transparency within a firm. One of the trends that we have established from speaking to customers this year, is that in 2017 they will expect to see far greater levels of transparency from the organisations they are placing their businesses and trust in.
audit trail through RegTech
So what is the most effective way of producing a robust audit trail?
The simplest way for law firms to ensure they adhere to their own KYC policies and ensure they are transparent, is through the automation of their KYC processes, thereby generating an audit trail.
With the rise of new RegTech companies and software, this is now applicable to any company working within the legal sector. A subset of the FinTech sector, RegTech or "regulatory technology" companies work to support professional and financial services firms in their compliance procedures using tool such as automation, AI or blockchain technologies.
An audit trail means that every step taken on the customer onboarding journey will be logged and referenced, available for anyone to come back to and examine.
As well as producing the audit trail, automating the process allows law firms to be be secure in the knowledge that there is no risk from human error or manual oversight. An automated process results in the same process being carried out in the same manner in every instance, and where humans may miss steps or compile information incorrectly, this becomes an impossibility with automation. Moreover, individuals currently employed to carry out these processes can then be repositioned to service the needs of customers, rather than the needs of regulators.
In ensuring that law firms adhere to ever more stringent anti-money laundering regulations, being able to provide evidence of a robust audit trail is now an imperative. The benefits of ensuring KYC processes are carried out in a rigorous manner for every customer, can only be gained through their creation.
For banks and other financial institutions, automating such a vital part of the process protects against manual human error and establishes a trail that can be audited, referenced and dissected by internal staff and regulators.
about encompass
Founded in 2011 by entrepreneurs Roger Carson and Wayne Johnson, and operating from the UK, encompass is the creator of unique, innovative Know Your Customer (KYC) software for banking, finance, legal and accountancy that enable better, faster commercial decisions. The company is driven by the belief that the best decisions are made when people understand the full picture.
want to turn regulatory compliance
in to a competitive advantage?
Contact us today to arrange your personalised consultation of encompass. Discover how our KYC automation software can help your business accelerate onboarding and give you peace of mind that you are regulator ready.