Artificial intelligence to Combat Money Laundering: ComplyAdvantage Partners with Encompass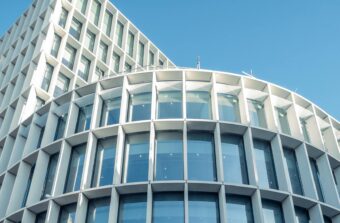 Combining Artificial Intelligence and traditional data sources will be key to combating money laundering says Encompass Corporation and ComplyAdvantage who have today announced their partnership during Innovate Finance's Global Summit 2017 being held at Livery Hall in London.
Encompass Corporation is the creator of unique KYC policy automation software, purpose built for onboarding corporate clients, at scale. They provide pre-built access to more KYC information sources than any other AML/CTF compliance solution, including BvD, Equifax, Creditsafe, Trulioo, GBG, Dun & Bradstreet, and Companies House among others.
ComplyAdvantage is the world's only provider of AI-driven risk data on individuals, organizations and associated entities that pose a financial crime risk. They monitor tens of thousands of structured and unstructured data sources to provide dynamic real-time insight into risk indicators including sanctions, Politically Exposed Persons (PEPs), watch lists and adverse media.
The partnership between ComplyAdvantage and Encompass enables traditional information sources to be combined with AI-driven risk data, providing a more accurate picture of the activities of these entities.
This allows businesses to better assess financial crime risks and protect their reputation whilst complying with regulations relating to sanctions, anti-money laundering (AML) and counter-terrorist financing (CTF).
Wayne Johnson CEO from Encompass said
"We are thrilled to integrate with fellow RegTech leaders ComplyAdvantage. People and organizations that set out to launder money are normally keen to hide their identity. By using multiple data sources you can find relevant information on an individual or business that indicates financial risks. But, if you enrich this process with information provided by ComplyAdvantage – such as how the person or business is discussed in the media or online – a more comprehensive picture about who they are and what they are doing emerges, providing more accurate risk assessment."
Charles Delingpole, Founder & CEO of ComplyAdvantage said:
"Criminals are very good at hiding their tracks financially, but often have public face elsewhere. By using the latest technologies, we can provide more accurate, real-time and relevant insight into financial crime risk of an entity you are checking. Combining ComplyAdvantage's machine learning and AI-driven data with Encompass' aggregation and automation makes for an ideal match."
Encompass Corporation and ComplyAdvantage are both members of Innovate Finance and have both been selected to take part in the UK Department of International Trade's first RegTech Mission to New York from April 24 2017.
You also might be interested in