Encompass appoints Nicola Pickering to lead growth of global customer-focused teams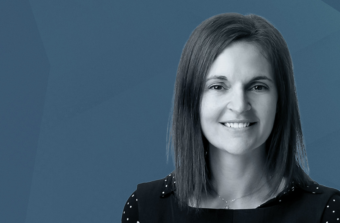 Encompass today announces the appointment of Nicola Pickering as VP Customer Success & Delivery.
Nicola, a senior leader who has worked across client success management, programme delivery and product design, joins the Encompass executive team in this newly-created role. She will be responsible for leading the company's global Customer Success and Delivery Services functions, ensuring an evolving list of customers continue to get the best from the Encompass product.
Nicola comes to the business having spent more than eight years with industry leader FICO, steering client success and, latterly, business operations. She has also held positions at National Grid and Capital One, among others.
The appointment comes as current Head of Customer Success & Delivery, Dr Henry Balani, transitions into the role of Global Head of Industry and Regulatory Affairs. A noted academic with a strong research background, Dr Balani will be at the forefront of cementing Encompass' voice and authority through research and market activity.
Wayne Johnson, CEO and co-founder, Encompass Corporation, said:
We are delighted to have someone with Nicola's business leadership experience join the team at such an important time in our growth journey.

Her knowledge and understanding of how to deliver the best possible service for customers will be crucial as we scale globally. I am looking forward to seeing our customer-facing teams continue to flourish under her guidance. I know this, combined with Henry's new role, which will see him use his vast expertise to help us further our impact across the market as thought leaders, will stand us in good stead moving forward.
Nicola Pickering added:
I am delighted to join Encompass on their journey to be the solution of choice for the automation of KYC.  It is clear that our people and our customers are at the heart of Encompass' values, as is shown by this newly-created Executive-level role, which puts customers at the forefront once again. I am honoured to be part of leading what is an incredible team.
You also might be interested in