In the spotlight: Dr Henry Balani, Head of Solution Consulting
It's no surprise that Dr Henry Balani's career to date has seen him immersed in technology and its benefits.
Since his teenage years, he's had a passion for "understanding how everything works," so knew early on that it would be something he would devote a lot of his working life to.
With more than two decades' of experience in financial services, latterly focusing on fighting financial crime, he's worked for major firms and, through his work around blockchain, sanctions and Anti-Money Laundering (AML), particularly, has become a respected industry figure and academic.
Since joining Encompass as an industry advisor in 2018, Henry's association with the company has grown – so much so that he's now in a full-time role that sees him lead the Solution Consulting Team.
Here, he shares more of his story – from life before Encompass to his current position and what he gets out of it.
—
what led to you joining Encompass?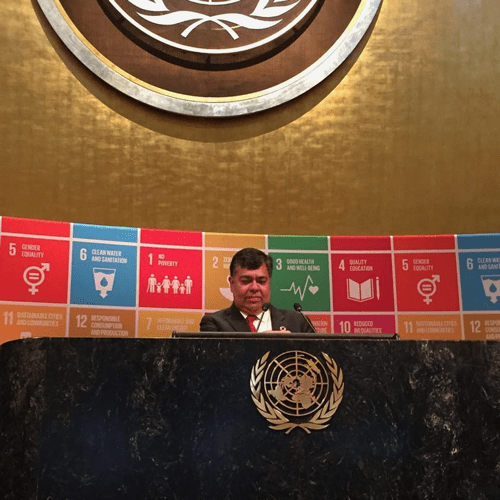 I have almost 27 years of experience in financial services, in one way or another. I've always been interested in tech – even when I was a teenager, I had a real interest and started to learn and understand how it worked.
I also enjoy working and interacting with people, so I wanted to combine those interests into a career. That brought me to the world of technology consulting.
Going back to the beginning, I travelled quite a lot and got an internship in Chicago with Accenture before working at various software and technology consulting firms, including IBM, Pegasystems and Accuity.
My focus was in the financial services sector and recently in fighting financial crime. Last year, my wife and I decided we wanted to move and make London our base. At that time, I had various projects ongoing in blockchain, Know Your Customer (KYC) and AML, and it was because of this that I started working with Encompass. I first came onboard as an advisor, to leverage my understanding of the industry and banks/AML particularly, then that led to joining full time.
what appealed to you about becoming part of the company?
It was the uniqueness of what we offer to the market – we can very quickly identify corporate structures and UBOs, and it has always been a huge struggle for banks to determine those consistently and efficiently. I have had multiple banks come to me looking for solutions to these issues. When I dug deeper into Encompass, I knew this was the answer.
I also like the fact that we are growing very quickly. We have an eye on the future, in terms of making a big impact on the compliance space, and I think I know how to get us there and add my expertise. It was a combination of those things, as well as a great management team.
please explain what it involves…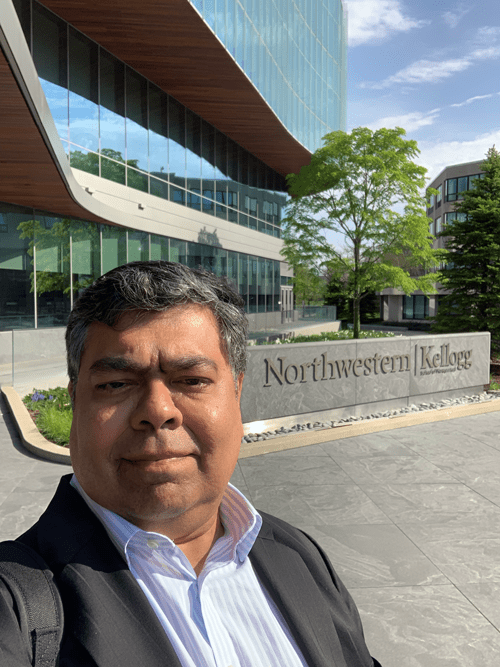 The role of the Solution Consulting team is to ensure that clients get maximum value out of technology implemented. We do this by ensuring our delivery processes are working from a consistent and proven methodology. My remit is to oversee this and also those who sit within my team.
As a group, we have the right skill sets and temperament. We need to always ensure we perform well so that we can be sure we have done the best possible job before handing over to other areas of the business.
how would you describe the company culture?
It's a company that's eager to learn and grow, while being willing to make mistakes. These are key characteristics of a successful organization.
I see that in the wider group in varying degrees. Everyone is happy to pick up and move forward. There's a sense of urgency around what we're trying to do here.
Our mission is to make sure our technology is fit for purpose and best suited to help customers, while the urgency is around combating financial crime. All of us need to be committed to the journey and trying to address aspects of the issue and the problems, while making an impact.
which part of your job do you enjoy most?
There is always a curveball and new challenge that needs to be addressed. You may have ideas at the beginning of the day that then change. You need to be flexible – I enjoy that, it's fun. It's not a black and white path. That's obviously the challenge and frustrations that come when unplanned events take you off track but you adapt to the situation.
The variety is a blessing and can also be a bit of a curse, sometimes, but it's what I enjoy.
how would you sum up your experience at Encompass so far?
I continue to believe in what we are trying to do and in our mission. I also firmly believe that we can and will grow and this motivates me. I really think I can help guide the organization and can see my contribution every day – that's where the joy of Encompass comes from.
You also might be interested in