How Encompass helps Foreign Exchange companies to succeed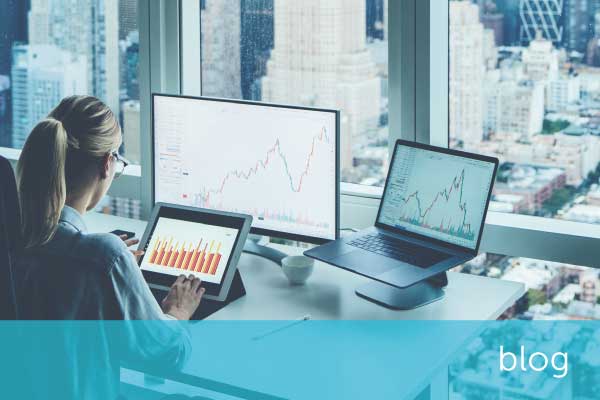 How Encompass helps Foreign Exchange companies to succeed
The Foreign Exchange (FX) sector is driven by the need to complete quick transactions, and there is an expectation for fast and seamless onboarding that allows the path to revenue to begin as soon as possible.
This is a booming industry, with around $6.6 trillion of trades made globally every day. What this means is that it is also an increasingly competitive one, and organizations must offer the very best of service in order to both retain existing customers and attract new ones.
As such, expectations are high, and potential customers demand that their FX partners are able to react quickly in all areas – and that starts with the initial onboarding process.
We know that, at present, many organizations are still reliant on a manual approach when it comes to onboarding. In a market that requires such speed and efficiency, this is no longer the answer, especially given that companies also need to keep compliance in mind at all times, ensuring they are adhering to increasingly strict legislation from regulators such as the European Securities and Markets Authority (ESMA).
ebook
Ultimate beneficial ownership
Exploring ultimate beneficial ownership and its role in laundering illicit funds
Key challenges faced
There are key challenges facing FX providers, particularly in this time of remote working, when upskilling and training new team members while working with geographically dispersed teams can prove difficult and finding consistency across processes is not as easy. These include:
Ownership and structure
Teams are collating information from multiple sources – exchanges regulators listing premium data sets – and struggling to fully understand an entity's corporate structure in order to quickly and effectively identify risks to the business.
Outreach
There is increasing pressure around the revalidation of existing clients being "passported" to newly formed EU offices in light of Brexit, namely in Ireland and Holland. This, among other things, results in sales teams spending too much time on manual outreach, meaning their efforts are taken away from crucial revenue generation.
Analyst productivity
From our conversations with organizations, we know that analysts bound to manual processes struggle with the sheer multitude of data they have to handle, often spending time rekeying or manually reporting on a plethora of information. This not only negatively affects their productivity across the business, but can also have an impact on their motivation and job satisfaction.
How Encompass addresses these challenges
Gathering and analyzing the information needed to identify Ultimate Beneficial Owners (UBOs) and understand an organization's ownership structure can be costly – both in terms of time and effort. Prone to human error, operating in this way can also leave firms exposed to risks.
Encompass streamlines this process and, as a result, a task that previously could take many weeks in complex cases can now be performed consistently and in a matter of minutes. The end result is that the full picture of an organization is presented in a visually powerful and easy-to-understand way that enables analysts to make key decisions quickly.
Using Intelligent Process Automation (IPA), Encompass retrieves and analyzes company information from an organization's trusted sources and according to specific Know Your Customer (KYC) policy requirements. This information, along with original documents, is saved to a digital profile, minimizing room for human error and, again, powering analysts' productivity, allowing them to focus on the tasks that most require their skill.
By automating KYC due diligence, our platform also removes the burden of outreach from stretched sales teams, who can consequently turn their focus to closing deals. With IPA delivering a faster and more accurate onboarding process, it is smoother than ever before and demonstrable compliance is assured. In today's world, where consumers expect instant services and the best experience throughout, this is vital to ongoing success.
You also might be interested in