Encompass podcast Regtech 20:20 now live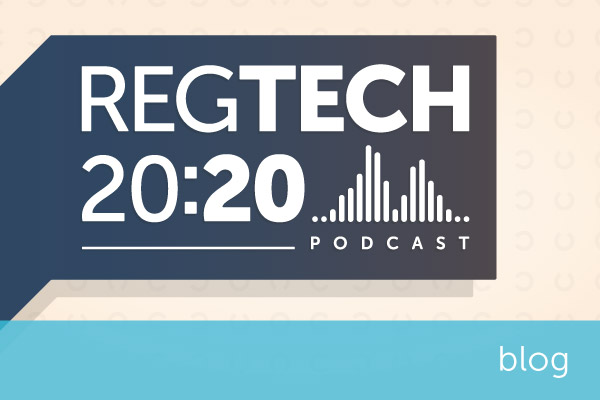 Encompass podcast Regtech 20:20 now live
The first episode of Regtech 20:20 – a brand new podcast focusing on all things regtech from Encompass – is now live.
Kicking off the podcast, host and
Encompass
' VP, Marketing and Product, Alex Ford, is joined by our guest, legal compliance expert
Amy Bell
, to discuss all things regtech and Anti-Money Laundering (AML) in the legal space.
Delving into subjects including ongoing monitoring and risk assessments, Amy offers her expertise on day-to-day issues, as well as looking ahead and sharing what firms should be thinking about and prioritizing when they are planning for the year ahead.
As well as that, we've also got global headlines, as well as an explainer detailing everything you need to know about APIs, brought to us by product marketing and tech specialist, Mike Kearney. There's a lot of content to enjoy so make sure you check it out, subscribe, and also leave your feedback so we can focus on areas that are most important to you in future episodes.
You will find us on your favourite podcast platforms, including Apple Podcasts, Spotify and Google Podcasts, plus many more. You can listen to a preview of the podcast below:
Encompass' intelligent process automation conducts live document and data collection, analysis and integration from public and premium sources to bring transparency to complex corporate structures and ultimate beneficial ownership, delivering the most accurate and complete KYC on demand.
[hubspot type=cta portal=6032599 id=9abe717a-73f6-4270-a7d2-82bcbb4211a5]
You also might be interested in