Encompass' Robyn Todd addresses Parliamentary Fintech Summit
The event, which took place in the prestigious Committee Room 10 meeting venue in London last night, attracted nearly 100 fintech and regtech professionals from the worlds of academia, industry and the public sector.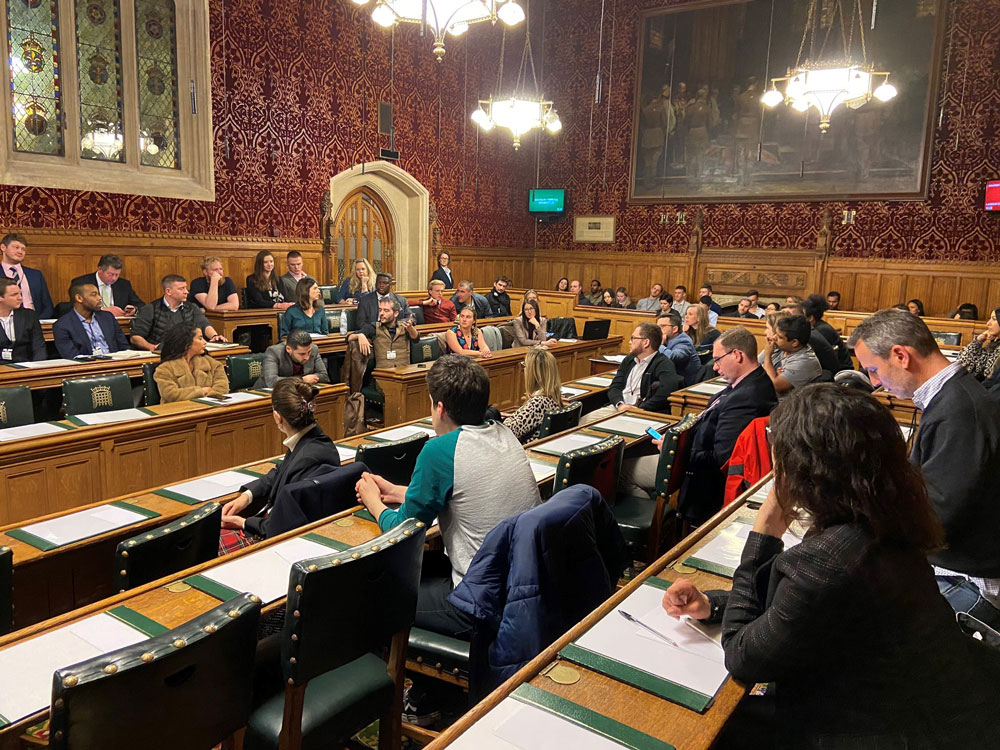 Robyn used the opportunity to raise the issue of the importance of regtech in preparing businesses for adhering to Anti-Money Laundering (AML) directives, as well as promoting a culture of transparency and accountability in the highly competitive financial services industry.
She also spoke about topics such as the importance of the visibility of female leaders in the technology industry and the importance providing training for the next generation of graduates.
Other key speakers at the event included Dean Russell, MP for Watford, Michael Haston, CEO of private equity firm Leonne International, and Gurhan Kiziloz, CEO of Lanistar, a disruptive fintech company.
Robyn said:
It was exciting to represent Encompass at such a major parliamentary event on the critical issue of fintech, which has profound implications for the future of the economy and job creation.

I look forward to attending future events on important topics, promoting the need for better regtech for fast-growing businesses.
webinar
get ahead with regtech
how automation can enhance your KYC process
about Encompass
Founded in 2012 by entrepreneurs Roger Carson and Wayne Johnson, Encompass is the creator of unique, innovative Know Your Customer (KYC) automation software that enables better, faster commercial decisions. The company is driven by the belief that the best decisions are made when people understand the full picture, fast.
want to turn regulatory compliance
in to a competitive advantage?
Contact us today to arrange your personalised consultation of Encompass. Discover how our KYC automation software can help your business accelerate onboarding and give you peace of mind that you are regulator ready.