How Encompass' RegTech platform enhances KYC speed, consistency and quality control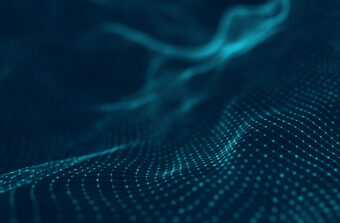 When it comes to KYC and AML compliance, details matter. However, many compliance teams lack the time, visibility or functionality required to achieve a comprehensive KYC process that includes onboarding, KYC refresh and remediation.
In an increasingly strict and complex regulatory landscape, our RegTech platform provides the solution. Learn how Encompass' market-leading software enhances KYC speed, consistency and quality control, while providing operational efficiencies, time savings and improved service levels.
Empowering compliance teams with technology
Operations leaders are being squeezed from both sides when it comes to delivering quality compliance processes. Compliance expenditure continues to grow, while the cost of falling short of your AML obligations can be huge, with regulators levying almost $1bn ($994m) of AML fines in 17 major actions during the first six months of 2021.
By empowering your teams with the right RegTech platform and digital tools, banks can reduce the cost of delivering high-quality AML compliance and KYC due diligence, while reducing risk across your workflow.
Leveraging Encompass' RegTech platform
Encompass automates the manual due diligence processes undertaken by KYC analysts. Our powerful KYC software connects to a wide range of global KYC data, using intelligent process automation to provide full control, accelerate onboarding, improve consistency and raise the quality of due diligence.
The key KYC benefits of our RegTech platform
Let's take a look at how our RegTech platform improves KYC speed, consistency and quality control.
Faster due diligence
Manual KYC processes are time-consuming, inefficient and inconvenient for the customer. Traditional approaches, such as collecting customer information, verifying key customer data and identifying Ultimate Beneficial Owners (UBOs), require input from multiple teams across various tools and systems. With communication barriers between teams and rekeying of information between platforms creating additional work and human errors.
Encompass centralizes the end-to-end due diligence process on a single system, providing access to data and documentation instantly for multiple stakeholders, accelerating the whole workflow.
Here's how we achieve faster KYC due diligence:
Intelligent process automation – Encompass reduces time spent on KYC data and document sourcing, retrieval and collation by up to 98%.
Streamlining processes – Encompass connects stakeholders to the complete KYC due diligence workflow, reducing the need to update other teams, share documentation or transfer files between systems.
Real-time KYC data access – Encompass connects to primary and premium data sources to instantly gather Customer Due Diligence (CDD) and Enhanced Due Diligence (EDD) information based on your existing policies.
For one of our banking clients, Encompass reduced KYC processing time from 38 days to an average of 7 minutes, with an expected reduction in client outreach of 25%.
End-to-end consistency
For most financial institutions, KYC and AML compliance capabilities are developed progressively to meet regulatory mandates and audit findings. Often this will involve multiple departments and stakeholders that handle different elements of the KYC process or progressive stages of the customer lifecycle.
With multiple stakeholders across the due diligence process, there is a significant risk of process clashes or inconsistent service levels. Encompass increases consistency with:
Full flexibility – Automation enables repeatable, seamless processes. By using Encompass, KYC policies and definitions can serve as a digital instruction set to control automated processes, reducing the risk of human error or missed steps.
Iterative automation – The scope and number of processes that can be automated will depend on a range of factors. Typically it might be possible for 40% of processes to be automated straight away while 30% can be programmed and tailored to your specific needs.*
Auditability and transparency – Encompass' digital KYC profiles and dynamic audit trail track details of every KYC/AML action (with real-time updates) to provide demonstrable compliance to regulators.
Reliable quality control
Modern AML compliance processes require a high degree of detail and accuracy, as well as regular updates to comply with the latest regulations and ensure customer data remains up to date. Without automation, this requires a huge amount of manual work. However, the right RegTech platform can provide you with the following:
High-quality data – Encompass connects directly to primary and premium KYC data providers, to ensure organizations can connect easily to their preferred data sources and consult the most up to date information available across jurisdictions, globally.
Automated updates – Using smart automation to source and review data, rework loops can be shortened, "First Time Right" ratios optimized and regulatory targets met quickly and efficiently.
The "First Time Right" approach to due diligence
To remain compliant, many banks rely on manual checks, but KYC review and updates are also one of the most time-consuming elements of AML compliance. A First Time Right (FTR) approach focuses on building processes that self-confirm due to set instructions to ensure quality control at the point of data capture and profile creation. This reduces costs for an increased revenue flow and delivers a better, faster client experience.
Moving your KYC process forward with confidence
Speed, consistency and quality control are core elements of the modern compliance workflow, and the cost of achieving these manually is no longer sustainable. By moving to a RegTech platform that can automate key tasks and streamline your processes, you can ease your time and cost burden while increasing confidence and driving better experiences and revenue.
If you'd like to find out how the right tools have helped transform businesses like yours, get in touch with Encompass. Or if you want to see how Encompass' market-leading platform can help your team, request a dedicated demo to see how you can enhance your KYC process.
See the Encompass platform in action
You also might be interested in