Delivering faster KYC, with consistency and quality control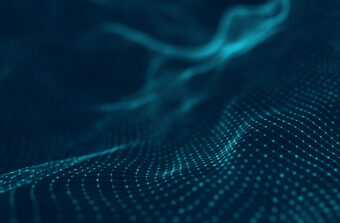 When it comes to know your customer (KYC), details matter.
However, many KYC analysts and teams lack sufficient technology and time to deliver a complete digital KYC profile. Moreover, their end-to-end KYC process is not as comprehensive as it could be. Learn how Encompass' award-winning platform can deliver faster KYC, greater consistency, and quality control throughout the KYC lifecycle.
Deliver faster KYC
Onboarding commercial banking clients can be arduous. Not only taking time, but also draining operational budgets by relying on headcount to solve the problem. With manual processes it is not uncommon for onboarding to take up to 100 days. Correspondingly, hampering the client experience and causing friction.
Introducing dynamic KYC process automation allows banks to drive efficiencies, reducing the process from days and weeks to minutes. With real-time access to 175+ global premium and public data products, client outreach can be reduced by over 60%. Allowing automation to drive up straight through processing (STP) to almost 100%. With integration into the technology stack, banks can also reduce time to trade by over 40%.
Decreasing friction at onboarding results in improved customer satisfaction. Additionally, further potential can then be gleaned from cross and up-sell of add-on services and products.
Here's how Encompass delivers faster KYC onboarding and client refresh.
Zero human involvement
Automates the KYC search process. Building real-time digital KYC profiles for review, only when necessary, complete with source documents, audit trail and full data attribute lineage.
Parallel searching
Multiple searches can be performed concurrently by automating the banks search procedure
Real-time KYC data access
Encompass connects to a bank's choice of KYC data sources via our pre-built integrations and a single platform
Consistency of KYC profiles
Most onboarding processes have traditionally been carried out manually. However, manual processes are often subject to backlogs and human error through inconsistent process application.
Globally standardized, consistent, and scalable KYC is achievable with automation. Technology can be used to pull on different data sources to acquire the pre-defined attributes and documents required for effective KYC. Often solving the challenge of duplicated data, lack of configurability, match, and merge constraints, as well as undetected risks.
Dynamic KYC process automation performs complex sourcing, retrieval, and collation of information. Populating a single real-time digital KYC profile using consistent steps to achieve a standardized outcome.
Multiple stakeholders are required within the KYC journey and often work in silos, creating further inconsistencies. Having a single holistic view means that teams can work concurrently to agreed consistent processes.
Encompass increases consistency with:
Automated procedures
Automating the manual search process ensures policy adherence, every time.
Completeness
Ensures complete, up to-to-date corporate hierarchies and ultimate beneficial ownership (UBO) identification.
Greater accuracy
Repeatable, seamless processes with multiple user access. KYC policies and definitions can serve as a digital instruction set to control automated processes. Reducing the risk of human error or incomplete steps in the KYC process.
Quality control for KYC
KYC processes require a high degree of detail and accuracy. In addition, banks must adhere to ever changing regulation and take a realistic, risk-based approach to KYC. A first time right (FTR) approach focuses on building processes that self-confirm a set of agreed instructions or controls at the point of data capture and profile creation. Digital FTR controls can be tailored to match the risk appetite of the organization, creating a digital audit trail in real-time.
Dynamic KYC process automation replaces time consuming manual control processes, automating key tasks and reducing pressure on control oversight teams. Having the ability to track all KYC activities is the cornerstone of creating a resilient, standardized compliance program. Demonstrable AML compliance with a dynamic audit trail creation provides the quality control measures necessary for banks.
Achieving quality control with Encompass:
Dynamic audit trail
A record of all KYC activity is automatically stored as standard, available to share, download and review when refresh or remediation is required.
Auditability and transparency
Encompass' digital KYC profiles and dynamic audit trail track details of every KYC action to provide demonstrable compliance to regulators.
Improved control
Using dynamic KYC process automation to source and review data rework loops can be shortened. FTR ratios optimized, and requirements met quickly and efficiently.
In summary
Encompass automates the manual due diligence processes undertaken by KYC analysts. Our powerful platform connects to a wide range of global KYC data, using dynamic KYC process automation to deliver real-time digital KYC profiles, accelerate onboarding, improve consistency, and raise the quality of due diligence.
Automating KYC onboarding processes provides the potential to increase efficiency, reduce errors, allow employees to work on more engaging and higher value-add activities, and help banks to build better client relationships.
You also might be interested in