In the spotlight: David Williams, Sales Director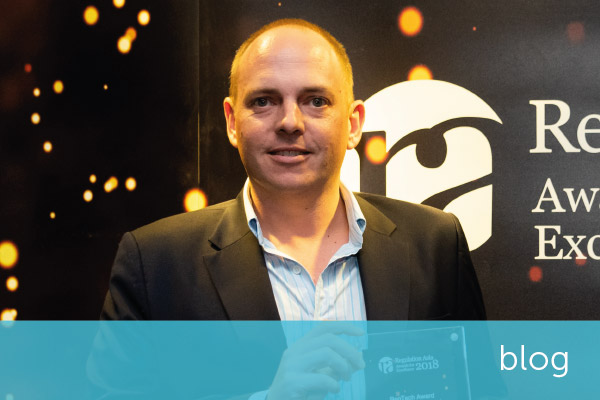 In the spotlight: David Williams, Sales Director
​At Encompass, we pride ourselves on being a tight-knit team, and someone who knows this well is David Williams, our Sales Director for Asia Pacific.
As our key sales professional in the region, David, who has two decades of experience in the financial services industry, has been a driving force behind continued strong growth and predicts more strides to come.
Here, he tells us what the last two years have brought and why, despite being far from many colleagues in terms of distance, he enjoys being part of a global company striving for the same goals.
What led to you joining Encompass?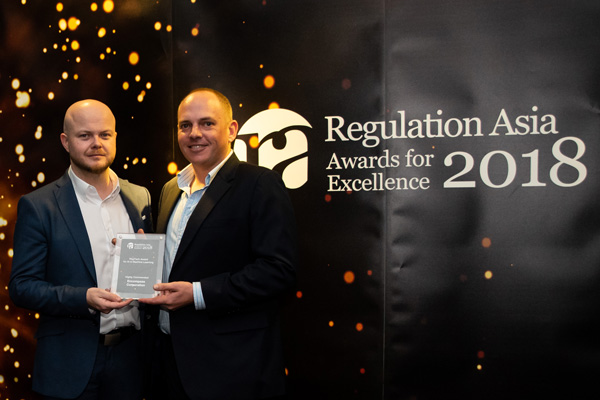 After 20 years in the industry working for large global organizations of significant size and scale, I was very interested to experience something different. I was drawn to Encompass for a number of reasons covered later, however, in short, it was about the opportunity to work with a group of people that were going on a journey of growth and expansion in an area that I believed I had a lot to contribute to.I had been introduced to the founders about three years earlier and was taken through the product and a little bit of the history.
At the time, I was interested in using the platform as a tool to power the products of the company I worked for then. Being able to bring real time access to data on demand was a huge attraction to our own value proposition and replacing expensive 'infrastructure' with more cost effective software would have allowed us to deliver these to the market cheaper.
I was also a keen follower of the progress Encompass was making, directly and through a former colleague, who moved here a few years before me and manages a large part of the product development.
What appealed to you about becoming part of the company?
I think there are three really important aspects when choosing a new challenge and Encompass stood out for me in how it answered each of them.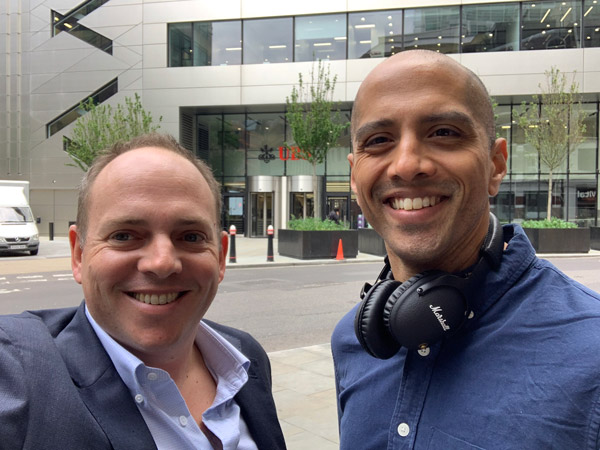 People
Self explanatory, however it was important to me that I would be surrounded by a group of people who are smart, driven and come with a range of diverse thoughts and experiences. It was also important that I could contribute something unique to the business.
Product
It's incredibly important for people to believe in the products and services that you are delivering to the market, whatever your role is.
Pathway
Encompass provides the platform for people to develop and grow, be it refining existing skills or developing new skill sets for the future. When looking at earlier stage firms (startup or scale-up), it is also important to understand the organizational direction the leaders at the top are driving for.
Please explain what your role involves and how this has developed in your time with  Encompass…
I am responsible for sales within Asia Pacific, specifically focused on engagements with large financial institutions. The most significant development since joining has been the growth of our customer base here and associated growth in the business focus to support them.
How would you describe the company culture? do you think this differs in a scale-up to a larger company?
It can feel a bit more like a family environment at times. Everyone is a lot closer to each other across the organization and understands the importance of the role each is playing in the overall success of the business. Not to suggest this doesn't happen in larger firms, but we are at the point where you can still enjoy knowing everyone.
I remember, on my first day here, receiving a personal welcome message from every employee and it was an overwhelming touch. Despite two years of growth since then, it still happens when someone new joins.
Which part of your job do you enjoy most?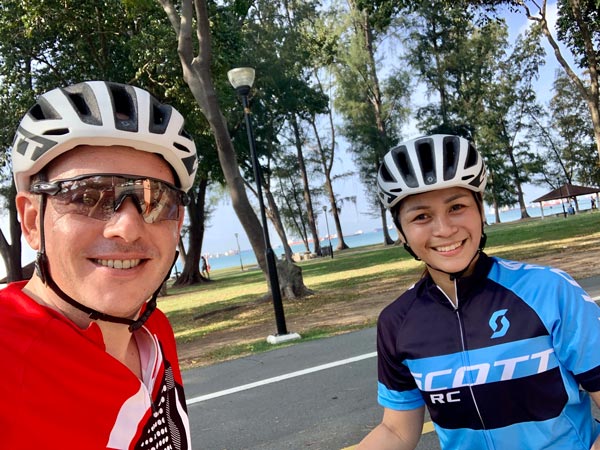 Seeing the continuous growth of the company and success stories we have with our customers.
I have always loved being out and speaking to people in the market and hearing about their challenges, initiatives and objectives for their business. Being in a position where we can bring real value to support them is rewarding.
Thankfully, we have great people at Encompass, across engineering, product development and delivery, who allow me to bring these opportunities to reality.
What are the challenges?
The environment. Internally, it's logistics, I have been working alone in Singapore for a while, which is very different to being in a large office of colleagues. It's not so much a challenge, as something to manage.
Externally, it's still a long and involved process to navigate organizations through the transformation process. What appears to be a fairly straightforward business case still requires the requisite due diligence and rigor. Whilst this is understandable, I do feel frustration that it slows down people realising the benefits we bring to bear.
How would you sum up your experience at Encompass so far?
Fun, challenging, rewarding.
You also might be interested in