using machine learning to improve AML efforts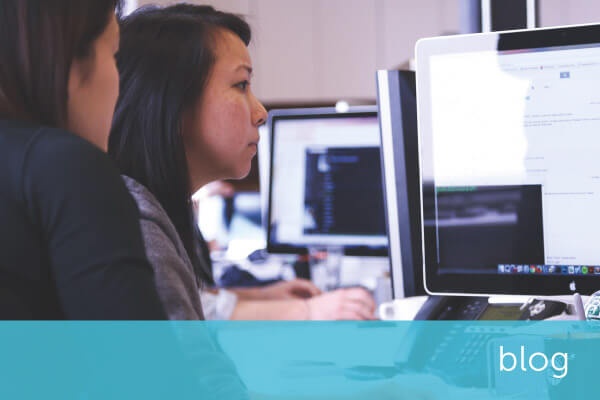 using machine learning to improve AML efforts
Detecting and preventing money laundering is one of the most daunting but crucial tasks financial institutions face in the current climate.
The complexity and volume of data that must be gathered and analyzed presents real challenges, in terms of time and cost, that can now be addressed through the adoption of technology, and particularly taking advantage of the latest developments in Artificial Intelligence (AI) and Machine Learning (ML).
The emergence and increasing importance of associated software when it comes to combating Anti-Money Laundering (AML) is something that is becoming more obvious as financial criminals develop more sophisticated techniques of using the system to their gain.
encompass' Senior Product Manager, Robyn Todd, recently participated in a webinar, hosted by OCEG, alongside Kevin Bogdanov, who is the Director of Market Development 3PRM at Refinitiv. Within this, they discussed the ways in which ML is used to streamline the tasks connected with data identification and analysis as part of a robust AML programme.
As well as reflecting on exactly what AI and ML can do, the panel also underlined the benefits of using their capabilities to the full by providing examples of how they can come into play at each stage of the AML process.
With a wealth of information shared and points covered, the discussion provided key learnings for our engaged audience, and left viewers with lots to ponder.
Here, Robyn shares what she feels were the main conclusions from the webinar.
know the purpose of machine learning
We discussed what ML is and isn't – it can be quite confusing, with all the buzzwords around it, like intelligent process automation (IPA) and AI, etc. The key thing to understand is that ML is a subset of AI, as is IPA.
ML has been around for a long time – we've been teaching machines how to minimize errors and maximize predictions being true for decades. Every time they guess wrong, we teach them the right answer – building up a pattern which they recognise and can apply to other scenarios (for example, in a chess game).
IPA, on the other hand, simply copies and automates the process a human would follow, such as sending an email after a process has finished and automatically attaching documents.
be sure of your requirements
Another key aspect is how much time and investment is required before proceeding with investing in ML. it takes a lot of data (to build pattern recognition), a lot of time and a lot of human supervision before an algorithm can be trusted to run by itself.
Even then, it will require human monitoring for exceptions and maintenance to ensure the algorithm is working as it should. We should also remember that there's no one size fits all and that ML will need to be adapted to your business needs. For example, are you only interested in using it to analyze Adverse Media? If so, you'll need to invest more in Natural Language Programming. This is where working with a reputable regtech company could be the best option.
good use pays off
It is safe to say that, when properly invested in, ML can bring huge wins to the AML space. It is key to managing the explosive expansion of data complexity, and new, more specific regulatory requirements. By leveraging technology that automatically consolidates, analyzes and classifies data, companies can solve a problem that is becoming bigger every day – identifying risk and confidently meeting regulatory requirements without investing exponentially higher sums of money and time into something which could be automated.
You can listen to the full webinar here.
about encompass
Founded in 2012 by entrepreneurs Roger Carson and Wayne Johnson, and operating from the UK, encompass is the creator of unique, innovative Know Your Customer (KYC) software for banking, finance, legal and accountancy that enable better, faster commercial decisions. The company is driven by the belief that the best decisions are made when people understand the full picture.
want to turn regulatory compliance
in to a competitive advantage?
Contact us today to arrange your personalised consultation of encompass. Discover how our KYC automation software can help your business accelerate onboarding and give you peace of mind that you are regulator ready.
You also might be interested in