Managed Service Providers play a critical role in the GRC ecosystem
Institutions reliant on manual operations in KYC commonly suffer from low productivity. When productivity is low an institution is using its capital inefficiently, and this incurs an opportunity cost as capital is unavailable for investment in alternative initiatives that offer the potential for growth.
Productivity is low because the work of KYC can be gruelling. Toiling with manual work that is inherently inefficient leads to low job satisfaction and high rates of attrition among compliance professionals.
Inefficient KYC operations also manifest as poor service experiences for corporate customers. Analysis published by Refinitiv found the average time taken to onboard a corporate client to be 32 days and these clients' treasury teams spend an average of 26 days a year responding to requests for information from compliance professionals.
While inefficiency is  at the root of multiple challenges, regulatory interventions continue to generate a mounting toll of fines for AML/CTF compliance failures within financial institutions point to a parallel problem – that KYC is ineffective.
KYC is ineffective when controls defined by Chief Risk Officers (CROs) and their teams are applied inconsistently or incompletely in KYC operations. Evidence of inconsistency is found when teams are spread across multiple geographies, as well as when a team sits together in the same office.
KYC is ineffective when, in the face of evolving regulations, operating models are slow to adapt and allow divergence between the work KYC analysts need to do and the work they actually do.
KYC is ineffective when the independent and trusted sources of information that institutions rely on to conduct due diligence contain facts material to risk analyses but these are overlooked because analysts suffer from information overload.
ebook
Delivering digital KYC
increasing managed service providers' value proposition
ineffective KYC is a source of operational risks
The prevalence of inefficient and ineffective KYC creates opportunities for Managed Service Providers (MSPs) capable of demonstrating how investments in digital operating models reduce the cost of KYC operations while accelerating risk evaluations and onboarding, and set a new standard for effective KYC to reduce operational risks.
Encompass engages with MSPs offering services that span from one-off remediation projects, through KYC process outsourcing to KYC Utilities serving multiple financial institutions.
MSPs choose Encompass as a regtech partner because we have established a reputation with financial services institutions for innovation and reliability, and because our platform is stress-tested to global scale. The Encompass platform accelerates productivity improvements while promoting operational flexibility and lays the foundation for truly effective KYC.
As our company grows, we are actively seeking partnerships with MSPs focused on solving problems rooted in inefficient and ineffective KYC operations and helping their clients to bring non-financial risks within a management regime designed as adaptable to evolving regulation.
If this fits your company's profile, let's talk.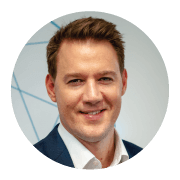 about Nick Ford
VP DISTRIBUTION & ALLIANCES
Nick has over 10 years' business development and sales experience within the financial sector having worked in both start-up and global companies in South Africa and the UK. Nick's experience includes a deep understanding of risk and compliance having most recently worked within Risk Managed Services as a KYC and Client Onboarding consultant. Nick now focuses on global collaboration projects and robotic KYC automation for major financial and professional service firms globally.
Connect with Nick on LinkedIn.
Encompass' intelligent process automation conducts live document and data collection, analysis and integration from public and premium sources to bring transparency to complex corporate structures and ultimate beneficial ownership, delivering the most accurate and complete KYC on demand.