webinar recap: how automation can enhance your KYC process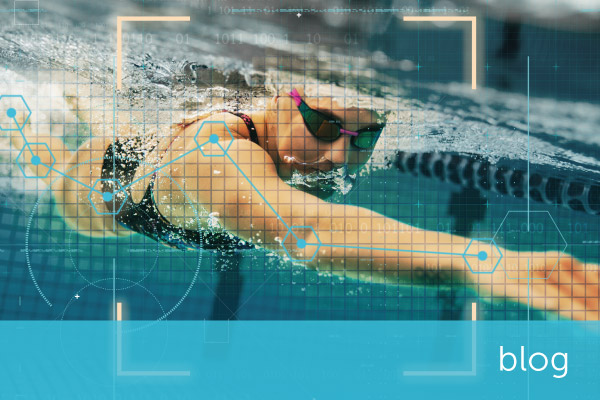 webinar recap: how automation can enhance your KYC process
Industry insiders say that a resetting of institutions'
commitment to Know Your Customer (KYC)
as a means of guarding the national economy against the effects of financial crime will lead to much-needed modernisation of business operating models.
Australian institutions can accelerate their own transformations and achieve world-class KYC operations by learning from the experiences of their peers in Europe, and particularly those in the UK. While every component of the KYC operating model demands attention, putting people at the centre brings the greatest benefits.
We recently held a webinar, which you can view in full here, hosted by Mike Kearney, Encompass' Senior Product Marketing Manager.
In this webinar, he told why RegTech is vital for Australian regulated firms by discussing:
KYC from an Australian regulatory perspective
the traditional approach to KYC operations
the benefits of automation for those looking to modernise their operations
Banks have responded to stringent regulation by investing heavily in people, manual controls and processes, but this inefficient approach creates an unnecessary burden.
Mike Kearney | Encompass
The regulatory environment
Mike set the scene by delving into the Australian regulatory landscape at present, demonstrating that the level of scrutiny firms are coming under is increasing by highlighting that the Australian Prudential Regulation Authority (APRA) described the risk and compliance functions of Australia's largest financial institutions as "in need of urgent overhaul".
He also focused on some of the relevant Anti-Money Laundering (AML) legislation that has come into play, and looked ahead, with reforms imminent, to what can be expected.
KYC challenges
A key part of the webinar was the examining of KYC processes, and looking at how other countries have tackled the ever-changing regulatory requirements.
According to Mike, elsewhere, "banks have responded to increasingly stringent regulation by investing heavily in people, manual controls and processes involving manual work and electronic communications using email and shared drives". It is important to remember that regulatory pressure and inefficient KYC operations within banks creates a burden for corporate customers who, on average, spend 26 days a year supplying information to banks.
While, in the past, KYC tasks were performed manually, Mike outlined that this is no longer efficient or effective, with consequences of failing to embrace technology including:
poor customer experience
increased time to revenue
exposure to regulatory risks and fines
increasing costs
ebook
The digital KYC model
Why RegTech is vital for Australian regulated firms
The way forward
The way forward, Mike said, is to embrace a digital KYC operating model and to integrate this innovation with a bank's wider digital transformation programme.
Taking this approach can highlight opportunities to use data collected in due diligence in other functions such as sales and customer service. The key to success is to put people at the centre and to consider how each component of a KYC operating model can best support and augment the work of the wider team.
Following on from this point, Mike explained  the three lines of defence risk governance model, which is proven to galvanise professionals in different roles across multiple departments to focus their attention on managing risk.
Those three lines of defence, which he spoke about in detail, are: Risk owners, review and challenge and independent assurance.
Modern KYC, and the use of automation, "establishes a digital process with a formal workflow across all three lines of defence" capable of answering the key questions.
There are many business benefits to operating in this way and following a digital KYC model, such as increased profitability, reduced cost and enhanced auditability.
Why automate?
Encompass performed five times more searches, saved six times the number of documents, identified five times more connected parties, all within 16% of the time it took the bank's analysts.
To underline the benefits of moving forward and considering the use of automation, Mike rounded off by explaining more about the Encompass footprint and demonstrating the value of the platform – in terms of effectiveness and time efficiency – bringing in the view of a customer.
The Encompass approach matches the efficiency of digital technologies to consume and analyse digital information with the ability of human experts to make good decisions, ensuring robust compliance and a successful process for all.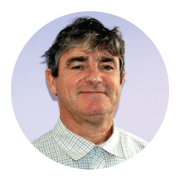 about Mike Kearney
SENIOR PRODUCT MARKETING MANAGER
As a product marketing professional, Mike specialises in technologies that deliver business innovation by managing, analysing and presenting information. Mike's career spans working in Australia, Europe and USA with experience in financial services, telecommunications, energy, pharmaceuticals, electronics and public sector, and vendors including Netezza, Oracle, Vignette, BMC Software, and IBM.
Encompass' intelligent process automation conducts live document and data collection, analysis and integration from public and premium sources to bring transparency to complex corporate structures and ultimate beneficial ownership, delivering the most accurate and complete KYC on demand.
[hubspot type=cta portal=6032599 id=9abe717a-73f6-4270-a7d2-82bcbb4211a5]
You also might be interested in