Profitability, efficiency and reputation: how Encompass delivers for CEOs
Much is said about machine learning, blockchain, optical character recognition – clearly as a future direction of the industry. But it's important to not lose sight of what needs to be done today.
Here, we discuss the practical steps that must be taken to elevate existing Know Your Customer (KYC), Customer Due Diligence (CDD) and Anti-Money Laundering (AML) processes – essential for keeping the proceeds of financial crime away.
$27 billion of fines have been levied against financial institutions for AML and KYC sanctions violations over the last 10 years. This is before counting the cost of financial and reputational damage from business engagement with clients without access to the full picture.
Notwithstanding the massive scale of historical fines, it is commonly believed that there will be further related damaging fines imposed on the industry.
So, how do CEOs urgently protect against such actions and the damaging client and reputational repercussions?
Firstly, these key questions must be considered:
is your company meeting the demands of regulators and corporate risk management within client selection, on-boarding and ongoing due diligence?
is the cost of regulatory compliance creating a pressure on the balance sheet and, if so, how does this impact your ability to fully serve your clients?
what might the impact be on the reputation of yourself, your company and your clients, should the firm be viewed as complicit in wrongdoing?
By looking at how your business performs against these questions, will you be able to assess whether the firm is operating in a regulatory sound, cost-effective, impactful and consequently profitable way whilst protecting employees, clients and shareholders interests.
What about KYC?
Robust client onboarding, KYC refresh and ongoing monitoring processes are clearly and obviously business essential. There is a balance to be found, as commercial organizations, between robust due diligence and ensuring that the customer experience is "friendly to the good guys"
There is a growing realisation that sophisticated technology has to play a key role, the strain on manual based solutions and the inherent risk of error is simply too great.
With the increasing reliance on technology to keep the company sound, St John Potter, Pre-Sales Solutions Director, explain why Encompass is fast becoming the preferred technology platform across leading global financial institutions.
The challenges faced
Significant cost-cutting in the global corporate and investment banking sectors has resulted in a number of challenges for KYC operations and customer onboarding teams, including:
the data required to unwrap complex corporate structures cannot be easily accessed, especially related to UBO discovery
identification of PEPs, Sanctions and criminal activity is difficult
structured and unstructured adverse media screening generates an unmanageable volume of false positives
internal Service Level Agreements for customer onboarding times are not being met
deadlines for urgent and large-scale KYC remediation projects are stretched
Banks' KYC processes are largely manual and expensive to operate, with potential for error and delays.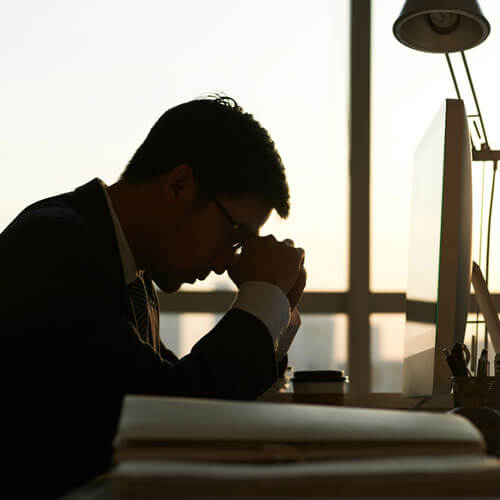 Through discussions with key industry players, our experience shows that a typical KYC case can take weeks or months, depending on the case complexity and the level of client outreach, to complete.
We know that a challenge remains in adhering to cross-border policies, which can be complex and not easy to follow. The criteria of these policies must be strictly met, with all client risks identified and referred appropriately, which, for an analyst already under pressure when it comes to time, can prove difficult.
KYC that is costly – both in terms of money and time – can have a big impact across a business, with analysts spending valuable hours not analyzing data at all, but instead with a focus on accessing the data source, identifying the relevancy and piecing together the data received from each of the data sources contained within the policy.
Managing scale is extremely problematic. Ensuring that resources are in place to manage day to day but also ad-hoc projects – often regulatory related – is a real issue, often leading to a huge intake of short term contract staff. Time to train the contract staff and ensure their competence levels needs to be factored into the equation.
In the fight against sophisticated criminals, surely the status quo cannot persist.
Automating the data discovery in strict adherence to compliance policy, aggregating the results to confirm a true client picture across hierarchy layers and UBOs, and checking all parties for sanctions, PEPs and criminal activity with a comprehensive review of structured and unstructured adverse media has to be the answer.
How Encompass solves the problems
By automating KYC discovery, Encompass helps to reduce costs while improving quality and slashing customer onboarding times.
We use a bank's established data sources, policies and procedures and integrate with existing KYC or customer onboarding platforms. The platform can be deployed immediately and offers a seamless transition from manual to automated processes.
Encompass automatically, and in minutes, constructs corporate ownership structures, discovers beneficial owners and screens relevant entities and persons for regulatory, reputational and financial risk.
Automating manual KYC processes significantly improves your ability to identify, assess and mitigate regulatory and reputational risk, as our platform's automated global risk screening and monitoring keeps you informed of potential exposure to financial crime or sanctions.
Our results speak for themselves. In a side-by-side proof of value exercise run with a leading tier 1 bank, encompass completed the KYC discovery process on average eight times faster than a senior KYC analyst using existing process.
Central to business success for CEOs is protecting company reputation, maintaining or increasing share price and controlling expenditure.
Encompass tackles these challenges in a number of ways – none more so than by helping to build strong corporate and personal brands, allowing a business to thrive and deliver value to all stakeholders.
Our flexible deployment options cater to a bank's specific needs. The Encompass user interface offers immediate, out-of-the-box deployment, allowing banks to automate costly and time-consuming KYC processes prior to a full CLM rollout or integration.
Its intuitive user interface provides you full automation to access all of your trusted data sources, run searches and discovery, view and action results and conduct ongoing monitoring in one place.
Meanwhile, the Encompass API links more than 150 data providers into a single interface, connecting clients to the most in-depth and relevant data needed to make customer onboarding decisions
Our aim is to improve the quality of your KYC, improve customer experience, allow you to gain full control and reduce associated costs.
By fitting seamlessly into existing due diligence processes, Encompass delivers a market-leading KYC solution for institutions to adhere to mandatory regulatory obligations and corporate risk management policy. The availability of fast, low cost and high quality results through intelligent automation drives improved shareholder value, defends reputation and has fast become the way forward for CEOs.
You also might be interested in