Identifying ultimate beneficial owners : a process that's ripe for intelligent process automation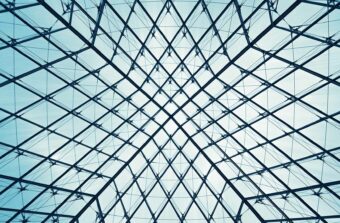 How can you make decisions based on disparate data across multiple applications?
Identification of beneficial owners is a grueling task that takes time, strict governance and manual processes. But with advances in technology, these challenges can be overcome. Intelligent process automation (IPA) can enhance the speed, accuracy and cost-efficiency of UBO identification.
Why identifying UBOs is increasingly important
Across the world, the expectation that you should know who you are doing business with is increasing. Anti-Money Laundering (AML) and Counter-Terrorist Financing (CTF) legislation require you to demonstrate transparency and control to regulators while you're also under internal pressure to evaluate and mitigate risk.
For financial institutions, this means being able to identify the true ownership of all assets by providing names of Ultimate Beneficial Owners (UBOs).
The EU's Fourth Anti-Money Laundering Directive (4AMLD) defines an ultimate beneficial owner as:
any natural person(s) who ultimately owns or controls the customer and/or the natural person on whose behalf a transaction or activity is being conducted.
In the case of corporate entities, a UBO is further specified as:
a natural person who ultimately holds a shareholding, controlling interest or ownership interest over 25% of the shares or voting rights in a corporate entity.
While it can look relatively straightforward when you research ownership at company level, identifying the natural persons behind the layers of corporate entities is far more complex and time-consuming. Especially when those people are spread across the globe under multiple jurisdictions.
Improving UBO identification with intelligent process automation
For those responsible for compliance, customer onboarding or data security, a robust UBO identification process is critical. We might have more information at our fingertips than ever before, but even in this digital age, getting this right is still a laborious undertaking. Smoother, more accurate and efficient methods can solve the core challenges for all those involved. Your business then has room to grow without increasing workload, headcount, spend or risk.
Here are a few ways that IPA can improve a UBO identification process:
Increase quality of UBO profiling
Without intelligent process automation, gathering and analyzing information means that UBO profiles are often incomplete or inaccurate.
Because automation can access the many siloed data sources and save documents in one place, the quality of your UBO identification gives you the full picture for safer, more informed decisions. Examples of issues at deeper levels include political exposure, financial misconduct and controlling shares in other companies with vested interests.
Improve cost efficiency
Traditional methods can require hundreds of people working on compliance, incurring high overheads and limiting growth opportunities. The more touchpoints it takes to handle data policy adherence and customer onboarding protocols, the more costly a compliance program will be.
Identifying UBOs using IPA reduces the costs by eradicating time wasted on repetitive, manual tasks. Having the right tools to handle the legwork enables you to refocus your high-value analysts on your most complex investigative work.
Take back control of your compliance policies and procedures
Having your procedures conducted by large, disparate teams can lead to a lack of consistency in applying your UBO identification policies. Having one central system to apply your policies globally reduces the margin for human error and business critical risk.
The first step to gaining control over your UBO identification process is to apply your procedures uniformly across your organization. The second is in making the data accessible to the right people. Not just physically accessible, but intellectually accessible too.
Visual representations of corporate hierarchies aren't new. But having your people build manual data visualizations (in some cases, with pencil and paper) isn't the most efficient way to map out customer profiles. Apps are typically built by data providers and are not designed to be visual decision-making tools. Even those that can provide data visualization can't provide the full picture to include external data sources.
IPA technology helps to bring all aggregated data together in one simplified view.
Get the right customers onboard faster
Naturally, the majority of your prospective customers are ideal customers. While conducting your due diligence, the customers you really want are waiting at the sidelines and neither your business, nor your new customer are benefitting from the relationship until a compliant and satisfactory UBO identification has taken place.
Without IPA, you might be delivering a poor customer experience. With traditional methods, the KYC onboarding process can take up to three months, with little guarantee of accuracy. That reality is driving more financial services firms to robotics to streamline onboarding. Fast and accurate information discovery cuts onboarding times, improves time to revenue and ensures a positive customer experience.
At Encompass, our goal is to make KYC more efficient by speeding up the information gathering process and presenting data in a way that's easy for compliance officers to understand and manage. That three-month onboarding window sees a drastic dip, down to minutes, with KYC automation software.
Further, sorting through UBOs becomes simple. The Encompass interface makes it easy to edit, update and connect UBOs to an organization with an interactive drag-and-drop visual solution or in editable cards. Every card also houses important relevant documents, which are automatically attached during the onboarding process.
Regulation focused on UBOs continues to expand. For more insight on how to identify ultimate beneficial owners, download a copy of our ebook by Encompass co-founder and CEO, Wayne Johnson.
You also might be interested in