the EU's 4th anti-money laundering directive and its implication for business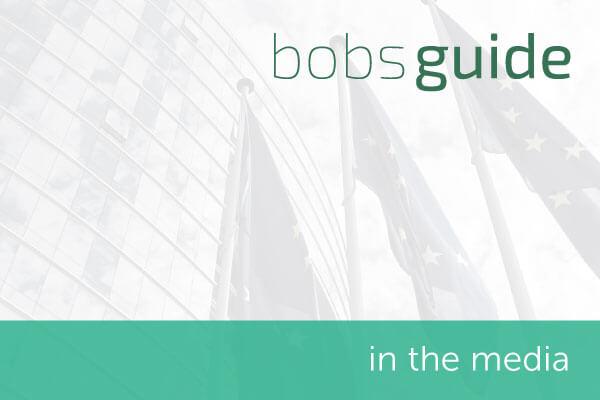 the EU's 4th anti-money laundering directive and its implication for business
The EU's 4th Anti-Money Laundering Directive (4MLD) was adopted by EU member states in June 2015, and given two years to write it into national law. On June 26 this year, it will be become mandatory for all member states, including the UK.
There are significant changes in 4MLD from the previous 3MLD, the most significant of which is that there will be greater transparency in financial regulations, making it far easier for authorities to spot those potentially engaged in money laundering activities.
This includes new rules in identifying Ultimate Beneficial Owner (UBO), and Politically Exposed Persons (PEPs). Throughout AML4, there is a far greater emphasis on risk, with organizations now taking a risk-based approach to the onboarding of new customers and clients.
There is also a far greater emphasis on firms to be able to provide documentation of their actions as part of customer due diligence. Firms must be able to justify what actions they have taken in terms of anti-money laundering and counter-terrorist financing risk. 4MLD is considerably stricter than 3MLD in this regard. Perhaps the biggest change will be that member states must compile a central register of beneficial owners – a list that is freely available to banks, law firms and others who require access. In the UK, this was part of the reason Companies House developed the People with Significant Control Register, and why Encompass was one of the first to add the register to the list of our data partners.
Falling foul of the regulators could be costly, resulting in sanctions as well as fines, which for Financial or Credit institutions could be up to €5m or up to 10% of a holding company's annual turnover, plus the inevitable reputational damage that would follow.
Read the full story from Encompass CEO and Co-Founder Wayne Johnson on Bobsguide.
about encompass
Founded in 2011 by entrepreneurs Roger Carson and Wayne Johnson, and operating from the UK, encompass is the creator of unique, innovative Know Your Customer (KYC) software for banking, finance, legal and accountancy that enable better, faster commercial decisions. The company is driven by the belief that the best decisions are made when people understand the full picture.
want to turn regulatory compliance
in to a competitive advantage?
Contact us today to arrange your personalised consultation of encompass. Discover how our KYC automation software can help your business accelerate onboarding and give you peace of mind that you are regulator ready.
You also might be interested in