Digital Strategy for Scotland aims to position country as global leader in technology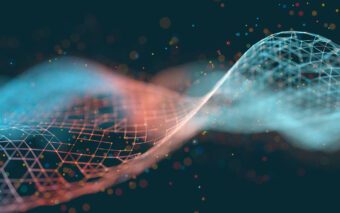 A new digital strategy for Scotland aims to position the nation as a global leader in technology and achieve "world leading" levels of digital inclusion post-COVID 19.
The strategy, developed by the Scottish Government and the Convention of Scottish Local Authorities (COSLA) in consultation with businesses and the third sector, outlines the vision for every organization to be digitally-driven, setting out ways in which technology will have a transformative impact, such as across industry, society and local and national government.
A key inclusion is the pledge to further the success of Scotland's booming technology sector, allowing key players to really make a mark globally. Central to this, it is highlighted, will be the focus on fostering a network of digital and data talent, and attracting investment as a result.
The updated strategy also outlines the importance of innovative solutions and digital ways of working powering Scotland's recovery after the pandemic.
Wayne Johnson, CEO and co-founder, Encompass, commented on the importance of Scotland using its resources and momentum to further its reputation as a leader in innovation, saying:
"We know that the coronavirus pandemic has rapidly accelerated the digital shift across all industries, and this ambitious support strategy will be key to helping businesses cope with the impending influx of demand for speed, accuracy and efficiency of services post-lockdown, which can now be facilitated by cutting-edge technology.

Whilst it is certainly true that many businesses have transformed to an entirely digital offering throughout the pandemic, whether they would have liked to or not, this focus will be imperative to helping Scottish companies to out pace new trends in demand and deliver excellence beyond lockdown, and when remote working is no longer a compulsory government mandate.

This will aid Scotland in becoming a leading nation in terms of digital transformation, in turn attracting world leading talent to its booming digital industries, and creating a fertile breeding ground for new and exciting post-pandemic startups. At Encompass, we are proud to be part of the innovative, expert technology ecosystem in Scotland. It is encouraging to see support in the shape of this vision and commitment, and we look forward to seeing the resulting continuation of success on a global level."
Innovation Minister Ivan McKee added:
"Digital technology is a source of incredible opportunity – to open new markets, work in new ways, tackle climate change and make links across the globe. The response to the pandemic has seen the public and private sectors deliver new services online and at speed. We'll build on that momentum to support Scotland's people, and its businesses, to thrive in the digital world."
You also might be interested in