How has the Encompass platform assisted in ensuring that you are able to maintain secure and easy access and work to full potential remotely?
Since deploying the platform just over a year ago, we have been able to easily and efficiently carry out onboarding checks, without the need for a completely manual process, which was hugely administrative. Having a platform we can access in the office or remotely has been a key advantage for the business. It has led to us taking on new clients and business, which would have been a lot more difficult to do without an effective platform.
Which features within the platform have you benefited from most in this time?
Currently, the majority of onboarding checks we conduct are for UK individual investors, on the Nominee side of the business. These often need to be run quickly, and the results shared with our clients within a short space of time. Using the platform to run essential checks and provide clients with clear ID&V and AML screening reports allows Mainspring to offer a seamless experience whilst allowing clients to focus on other areas of the investment process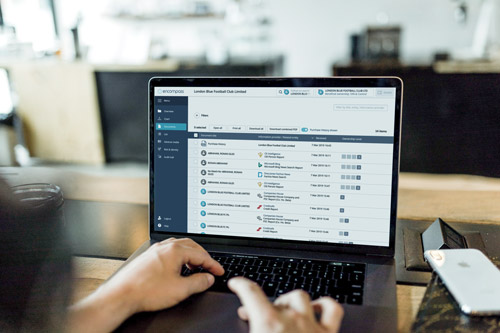 The platform is also used for onboarding of investors and, for us, a key aspect of this is identifying and unravelling ownership structures and also UBOs, which can often be complex and time consuming. Having this in a chart format really helps to show any complexities and raise these to our clients so they can make an informed decision.
Being able to run ID&V alongside AML screening allows us to update our clients on all KYC and AML matters at the same time.
How do you see the way you work, both as a team and with solutions such as Encompass, developing in the future?
We will continue to use the Encompass platform for onboarding and ongoing monitoring purposes, which will include individuals and entities based in the UK.