Encompass in the spotlight: automating processes to achieve compliance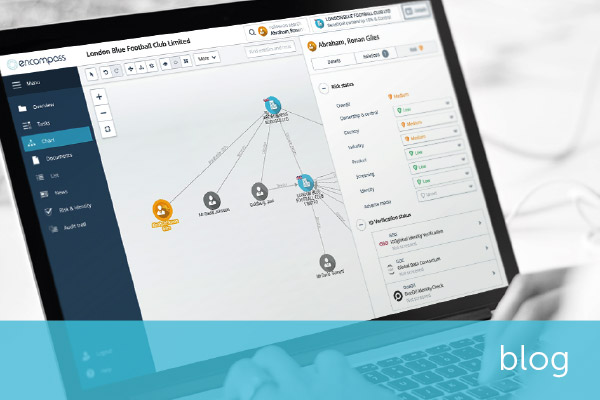 Encompass in the spotlight: automating processes to achieve compliance
Compliance processes for the banking and finance sectors are well established, especially in core financial centers like the United States, United Kingdom, Singapore and Hong Kong. The regulators in these markets are active in enforcing requirements and ensuring compliance.
Other sectors and jurisdictions, however, are at an earlier stage. But one thing that is commonly recognised is the need for change.
Whether an organization has a clearly defined set of requirements to follow and an established process, or they are starting to understand the magnitude of what is required, the importance of finding a smarter way to be compliant is paramount.
A traditional response is to deploy people to fix the problem. It delivers capacity, flexibility and tangible action – but does a people-centric approach solve the actual problem the rules are in place to prevent?
Many enterprises fail to develop a project that meets compliance expectations due to their lack of experience and a proper collation of data, with information being collected across numerous disparate sources to build a view of a customer and their needs. Since most of this process is manual, it is time-consuming and can lead to error, as well as poor customer experience.
A company that is transforming the Know Your Customer (KYC) process through automation is regtech business Encompass Corporation.
Encompass' solution enables its clients to meet regulatory compliance. Using intelligent process automation and artificial intelligence, Encompass gathers and analyzes a wealth of information to dynamically build a visual picture of a company or individual in minutes.
When Encompass takes on a new client it takes the time to understand their needs before developing a compliance process that gathers data and delivers automated access to all their sources in an assimilated single view. The consolidated view of the customer profile can then be seamlessly integrated into the client's process workflow, in a method that is robust, reliable, highly repeatable and enforceable from a compliance and audit management perspective. 
Developing over the best part of a decade has brought the necessary knowledge needed to refine and mature the Encompass product into a seamless, user-friendly, platform for its clients. 
David Williams, Sales Director, APAC, says
Our KYC automation platform can perform these repeatable tasks in a controlled and efficient manner. The process becomes better, faster, cheaper and, importantantly, is fully auditable.  What we have done is built access to a breadth of data that, I believe, is unparalleled in the market.
Over the last 18 months, Encompass has engaged several banking, legal and financial firms, as well as now working with major Tier-1 organizations. It has also experienced rapid growth over the past two years, as its place within the industry has been cemented.
Explaining the growth journey – and future plans – David added:
Our story is one beyond that of a start-up now. We've matured in a way that has allowed us to refine our product to meet the specialised needs of our customers in a unique but effective way.

I'm very excited by what's to come as we expand our footprint in Asia and beyond. We have plans and are working hard to build on the growth we have already seen and I think people will start to see the impact of that as we go forward.
This year is already proving significant, with great strides made and more expected.  
The company was listed as one of the top 100 regtech solution providers of 2019 and named as a finalist in the British Bank Awards 2020. These achievements speak volumes about progress since its inception in 2012 and, as David says:
The recognition of what we can offer, along with the underlying core value in our product and the fact that people are wanting to work with us, is something I'm proud of.
on demand webinar
Get ahead with RegTech
how automation can enhance your KYC process
[one_fourth]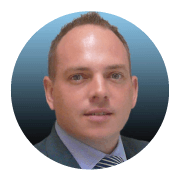 [/one_fourth]
[three_fourth_last]
about David Williams
SALES DIRECTOR, ASIA PACIFIC
David has over twenty years of Financial Services experience working in banks and solution providers solving challenges and managing risks across Onboarding, Data, KYC and Collateral (PB & OTC), and has a strong understanding of the front to back and end to end process and business. He is an experienced BAU manager with a track record for bringing transformational change by defining or refining Operating and engagement models, establishing or aligning functions and creating a culture and passion for change within teams.
He is a recognised industry thought leader and transformational change agent across the regulatory landscape within Asia Pacific for local rules and the impact of global reforms to local business.
Connect with David on LinkedIn.
[/three_fourth_last]
Encompass' intelligent process automation conducts live document and data collection, analysis and integration from public and premium sources to bring transparency to complex corporate structures and ultimate beneficial ownership, delivering the most accurate and complete KYC on demand.
[hubspot type=cta portal=6032599 id=9abe717a-73f6-4270-a7d2-82bcbb4211a5]
You also might be interested in