How banks can benefit from automation post-COVID 19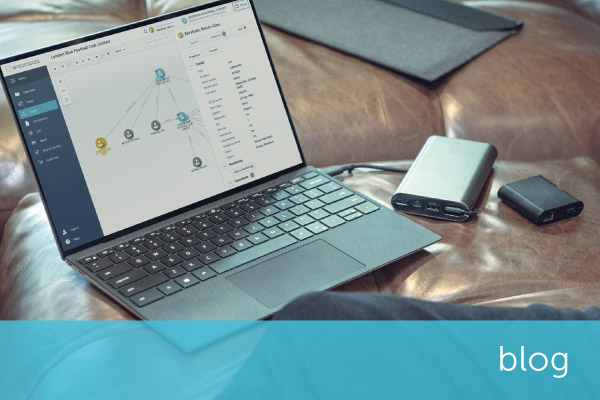 How banks can benefit from automation post-COVID 19
The COVID-19 pandemic continues to create uncertainty, with many banks under increased pressure and feeling the impact across various areas of their business. As the broader economy shifts from "respond" to "recover", the opportunity to adapt and change approach is ever present.
The agile nature of digital banking institutions has enabled them to react swiftly to the pandemic, with some even experiencing growth. Meanwhile, many banks in the traditional form are having to re-evaluate their approach and legacy technology to ensure they don't fall behind.
It is likely that the most enterprising and largest institutions will always be there. Their clients are often loyal, and they benefit from strong brand recognition, often endeavoring to become digital native.
Challenger banks have the ability to play the efficiency and speed card, and larger institutions have the budget and R&D teams behind them. Meanwhile, mid-tier banks are having to look at their processes – and how technology can benefit them and accelerate progression.
Within the financial services industry as a whole, regulatory pressure and customer expectations are at an all-time high. As a major cost center, Know Your Customer (KYC) is a key area of focus for savings but this cannot come at the expense of customer experience or meeting regulatory obligations.
KYC automation from Encompass addresses this challenge, as I will explain, by looking at the advantages it brings and why financial institutions must leverage the possibilities available.
For some institutions, we know that innovating at a speed in line with market trends can be difficult, particularly if they do not have means required to react and transform.
Executing digital transformation initiatives takes time, planning and resources. Without this, institutions still find themselves lagging behind.
There are various challenges to consider when it comes to implementing and utilizing RegTech solutions, with some being:
legacy systems, with limited budgets – the legacy technology used does not provide opportunities to advance at the speed at which markets and digital demand are changing. Change can be expensive in the short term, with attempts to get budgetary approval sometimes futile
tentative leadership – leadership can be wary of the unknown and can, at times, view change as a cost rather than a future benefit
ebook
Embracing RegTech
Accelerating digital transformation while working remotely
The current landscape has proven that those businesses that adapt are going to fare best.
This is a time when many organizations will consider their current workings and what could serve them better. And it is now that the benefits of automation should be clearer than ever.
The increasing emergence of new technologies has transformed the industry and what customers expect, with automation driving down costs while also improving the standard of KYC programmes. This has led to dramatically reduced customer onboarding times, improving both experience and retention rates.
While automation offers the opportunity to run more efficiently and consistently in all processes related to banking, we know it has also proved to be a real game changer for back-office procedures. Often there are a number of people-performing customer checks, from sourcing of information right through to analyzing. This is costly, slow and can lead to inconsistent outcomes and a high margin for error.
Automation brings benefits across the business, from efficiency and more focused use of staff time, to increased productivity and, ultimately, profit.
Improved customer experience
Allowing for a quicker and more user-friendly onboarding process, automation also delivers an enhanced customer experience through a dramatic increase in the speed of decision-making, elimination of wait time and comprehensive transaction tracking.
In an industry that is constantly looking to enhance the consumer banking experience, reduce risk and comply with regulations, as well as increase efficiencies around key customer-centric processes, automation is already being put to use across many banks, with the benefits evident.
How can Encompass help?
Encompass automates KYC discovery, reducing costs while improving quality and slashing customer onboarding times.
We use a bank's established data sources, policies and procedures, and integrate with existing KYC or customer onboarding platforms. We can be deployed immediately and offer a seamless transition from manual to automated processes.
[one_fourth]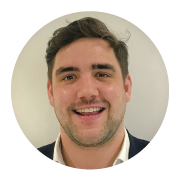 [/one_fourth]
[three_fourth_last]
about James Watson
Strategic Account Manager
James' background is in finance, with a strong focus on Software-as-a-Service (SaaS) providers. As part of Encompass' Banking team, he specialises in helping our tier one banking clients excel in their industry. Contact James to discuss how he can help you.
Connect with James on LinkedIn.
[/three_fourth_last]
Encompass' intelligent process automation conducts live document and data collection, analysis and integration from public and premium sources to bring transparency to complex corporate structures and ultimate beneficial ownership, delivering the most accurate and complete KYC on demand.
[hubspot type=cta portal=6032599 id=9abe717a-73f6-4270-a7d2-82bcbb4211a5]
You also might be interested in