A pivotal point
We are at a pivotal point when it comes to both risk and enforcement. Looking at sanctions, for example, this is an area that is developing at pace. The rate of fines is now at an all-time high, with The Office of Foreign Asset Control (OFAC) having imposed no less than 14 global penalties in the first half of 2019.
What this means is that organisations must be fully confident in their ability to identify and assess risk with strategies and programmes.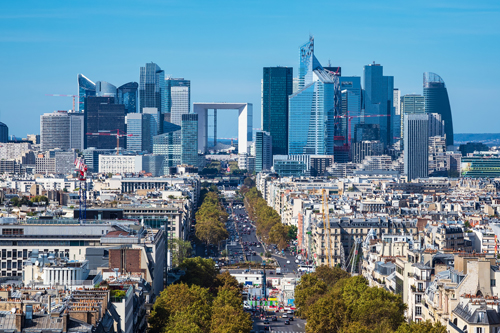 Robust regulatory compliance rests firmly on an organisation's ability to comprehensively identify risk within their customer base. This is no easy feat for large, global banks dealing with corporate customers.
Beneficial ownership can hidden in complex structures and non-transparent jurisdictions, making it time-consuming and costly to uncover, but without the full picture of a customer's owners and directors, comprehensive risk identification and analysis is impossible.
Traditionally, the task of unwrapping corporate ownership has been a largely manual effort. Manual processes, however, are susceptible to human error and inconsistencies. With fines for money laundering and sanctions offences rising sharply, continuing with this approach can put an organisation at risk of falling foul of the law.
The development of capabilities such as Intelligent Process Automation (IPA) has helped to remove repetitive, replicable, and routine tasks, which has taken much of the burden from employees and also ensures a consistent approach.
IPA tools cut costs, eliminate keying errors, speed up processes and link applications.
Risk identification and analysis involves the processing of a large volume of data. When it comes to sanctions, for example, not just the names of listed individuals and entities, but also details such as known aliases and location, must be screened. Depending on the size of a business' customer base, keeping on top of updates to sanctions can be a challenge. This is why many are now opting to integrate screening tools and automation, such as Encompass, into their daily processes.
This can offer not only significant time and cost savings, but also provide an extra level of security that manually performing the tasks would not give, given the chance of human error.