Webinar recap: Digital onboarding in the legal sector
At Encompass, we aim to provide insights that really make a difference by engaging with industry experts. One of those is Amy Bell, Director of Teal Compliance, who regularly provides us with updates and analysis regarding the latest developments and trends in the legal sector.
Earlier this month, Amy delivered our first webinar of the year, focused on digital onboarding in the legal sector. As a result of the COVID-19 pandemic, digital onboarding has become more important than ever, as organisations look for fast, efficient processes that allow them to streamline services and still work effectively amidst ongoing restrictions.
Are law firms' onboarding processes meeting expectations? That is one of the topics she focused on, as she reflected on Encompass research that surveyed UK business decision makers and delved into experiences, showing that one in four companies have lost out on a major business deal due to law firm onboarding delays.
Exploring how onboarding has evolved in the industry, and the role of technology, Amy discussed topics including how firms' digital services have evolved since the start of the pandemic and how this compares to other industries.
Here, we share just some of her insights. You can watch the webinar in full here.
How have firms adapted during the pandemic? Some have really thought about the meaning of the legislation and, rather than carrying on doing what they've done since 2003, have really started to think about what they need to do.
Amy Bell | Teal Compliance
On technology driving expectations
KYC due diligence can be done in a matter of minutes now, saving huge amounts of time and freeing your expensive analysts up to support other areas of the business rather than chasing paper.
There is a curiosity around solutions and that will only increase.
In the last decade, the way consumers interact with businesses has changed massively. The digital revolution that we have been through is what consumers expect – in legal services, we have got to manage that, and those that do will have an edge over other firms.
What can the legal sector take from other industries in regards to onboarding processes and how technology is utilised? According to Amy, we know many other industries have embraced technology and, as she called out challenger banks as a positive example, she pointed to consumer behaviour, trends in identity verification and things to think about in regards to CDD, sharing tips including:
map your current processes
consider the costs of each process (time and salary)
review where savings (in time and salary) can be made, and whether the appropriate person conducts each activity
think in terms of costs to the firm, and benefit to the client
Legal Sector Affinity Group guidance
Prior to the webinar, new UK-wide Anti-Money Laundering (AML) guidance was released by the Legal Sector Affinity Group. It expands upon the previous AML guidance released after the implementation of The Money Laundering, Terrorist Financing and Transfer of Funds (Information on the Payer) Regulations 2017 and Amy took the time to highlight this, explaining that the regulator has put a real focus on technology, evidencing the recognition of the benefits when it comes to obtaining more "robust and accurate" Client Due Diligence, as well as saving time for clients and firms.
She told how the new guidance places emphasis on firms to be able to detail the technology they are using – from the role of a tool, to the data sources it uses and how accurate they are. As she noted:
It is not the case of using the technology as a cure all, you have got to risk assess whether it is appropriate or not and whether you are confident it is going to bring back the right information.
on demand webinar
Digital onboarding in the legal sector
How to improve the onboarding experience to meet expectations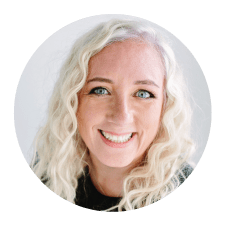 about Amy Bell
INDUSTRY ADVISOR
Amy worked for many years as a solicitor before moving into compliance and eventually launching her own firm. A leading figure helping law firms adapt to the changing legal landscape, Amy is also the author of The Law Society's Elearning and Toolkit on the Bribery Act, and former Chair of their Anti-Money Laundering Task Force.
Amy specialises in AML regulations mainly professional services and runs ABC Consultancy.
Connect with Amy on LinkedIn.
Encompass' intelligent process automation conducts live document and data collection, analysis and integration from public and premium sources to bring transparency to complex corporate structures and ultimate beneficial ownership, delivering the most accurate and complete KYC on demand.