Why Encompass works for Irwin Mitchell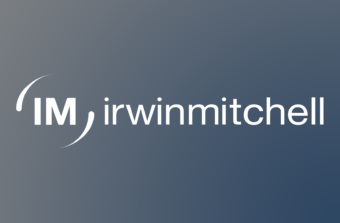 What are the key benefits of RegTech solutions to compliance specialists adjusting to a new way of working? We spoke to the team at UK-based law firm Irwin Mitchell to find out.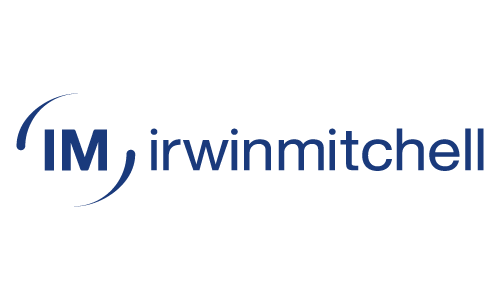 Here, they tell us how things have changed in the business in recent months, and how Encompass has powered their processes and ensured consistency throughout.
What impact has the current climate had on how your compliance team works?
Virtually overnight, following Government advice, we went from primarily being a multi-office based team to a remote one. It was a significant change to how the team (and the wider business) has traditionally operated.
The safety and wellbeing of our clients, colleagues and communities was, and is, our number one priority. We adapted quickly by adopting new technology, modifying procedures and seeking risk-based approaches to ensure there was no disruption for our clients. Whilst this has been a challenging period, colleagues were able to quickly and positively adjust to the new environment and make use of email, phone and video conference calls to keep in touch – also conducting business digitally wherever possible.
The firm promoted an even more flexible approach to working, so colleagues can fully support and care for their dependents and family members. In addition, during lockdown, we have held regular team and business wide webinars and video meetings to stay better connected, consult and collaborate.
How have you adjusted to remote working and was this new to your team(s)?
Staying connected and supporting each other has been vital! Home working was not a new concept to our team or to Irwin Mitchell, as a business that has always promoted agile and flexible working. However, the whole business and beyond working remotely, at the same time for an extended period, was definitely something new.
Adjusting to this 'new normal' has had its challenges but also opportunities. Making best use of technology to keep the team well connected and supported has been invaluable and, at times, made us even more proficient. Having the ability to use video conferencing technology for both internal and external meetings, and even quick chats with friends and colleagues, has been fantastic, as has Irwin Mitchell's intranet Coronavirus Colleague Guidance pages, developed to provide colleagues with access to a range of support and guidance around adapting to new ways of working.
What have been the main challenges, particularly when it comes to customer onboarding and KYC?
Unfortunately, as people and businesses have adjusted to the restrictions introduced to tackle the Coronavirus pandemic, criminals have also sought to take advantage. A key focus for my team has been ensuring that the business stays secure, with new ways of working.
With regards to Anti-Money Laundering (AML), being unable to meet clients face-to-face and obtain or verify standard Client Due Diligence (CDD) information has, at times, been challenging. As such, on a case by case basis, we have had to consider alternative risk-based ways of undertaking CDD checks – such as using live video calls, with a customer showing their face and original photo identification documents, and comparing them to copies of the same documents.
How have you managed team-wide access to associated systems when everyone is working remotely?
With the vast majority of our team systems being web-based, access hasn't posed an issue, especially once capacity was increased to enable more colleagues to work from home and at the same time, via virtual desktops. We have had a few issues, often resolved by the magical IT technician "turn off and turn back on" trick, such as colleagues with poor WiFi signals or old personal equipment. But these have been resolved, and the firm has supported this by ensuring all colleagues that need laptops have them, as well as by contributing to the purchase of home office equipment.
How has the Encompass platform assisted in ensuring that you are able to maintain secure and easy access and work to full potential remotely?
The web-based Encompass platform has enabled us to continue with our corporate CDD checks remotely, transparently and securely via its single point of access. Our bespoke automated workflow improves both user and client experiences, enabling users to quickly share CDD and speed up onboarding, making our processes much more standardized, consistent and less prone to human error.
Which features within the platform have you benefited from most in this time?
It provides a single point of access for all the data sources required for corporate CDD, which is both auditable and technically stable. This has helped maintain the capacity and speed at which we are able to complete CDD checks and matter risk assessments to make decisive onboarding decisions. The network charts help users visualise the overall structure of the client and its beneficial ownership, which we are now able to export and share with our colleagues. As we have cross-skilled within our team, new users have found the interface easy to use and understand – speeding up their development and our flexibility.
How do you see the way you work, both as a team and with solutions such as Encompass, developing in the future?
I envisage that we will see home and remote working as the 'new normal'. As such, having stable web-based solutions which are also flexible, secure and scalable will be vital, and being able to engage with clients and colleagues in new ways remotely, as you  support them and provide coaching and guidance, will be key.
Access to a wider range of new data sources will add further value, especially internationally as, for example, registers of beneficial ownership become more accessible with the shift towards greater transparency. We also see solutions making more use of biometric information, video images and digital identities (Facebook, PayPal, Amazon), as well as AI, to facilitate decision-making, such as identifying false positive AML screening alerts. This would allow our specialists to focus on higher value and more complex activities, as well as detecting changes in client behaviour and transactions.
---
Irwin Mitchell shared more of their experience working with Encompass with Briefing Magazine. You can download the case study here.
You also might be interested in