RegTech must be a priority in our changing world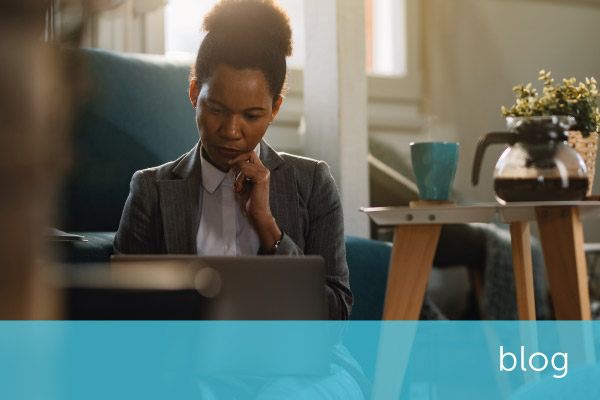 RegTech must be a priority in our changing world
With remote working now the norm, and likely to be so for the foreseeable future, reduced human interaction is something that businesses are having to deal with – and, because of that, digital transformation will, for many, have a bigger role to play than ever before when it comes to Know Your Customer (KYC) and Anti-Money Laundering (AML) compliance and, ultimately, tackling financial crime.
As compliance teams adapt to working in different locations, and with opportunistic criminals no doubt eager to take advantage of any weaknesses in processes or controls, regtech can support businesses at a time when headcount may have to alter and priorities will shift.
The importance of remaining vigilant in regards to financial crime only increases as new routines become a reality, which is why there has never been a better time to look to RegTech, and specifically automation, to ensure continued compliance in an uncertain world.
At a time when face-to-face contact is, in many cases, no longer an option, the Financial Action Task Force (FATF) has encouraged "the fullest use of responsible digital customer onboarding and delivery of digital financial services in light of social distancing measures". RegTech is called out as a key technology in facilitating this.
The changes to the ways in which businesses operate as a result of COVID-19 have pushed RegTech to the top of the agendas of many banks and regulated firms.
In many instances, this is leading those in question to accelerate existing regtech implementations, or for many, start looking into how they can benefit from technologies as a matter of urgency.
The challenges of remote customer onboarding are especially acute as lenders are under pressure to approve business loans fast, and this is an area in which Encompass is working with customers to support their current needs
The Encompass platform, which automates critical KYC activities, is well suited to support regulated firms through these changing, complex circumstances.
Software as a Service (SaaS)
SaaS solutions are fast to implement and require very little IT resource. Standard, out of the box solutions can be up and running in a matter of days and can be easily accessed remotely, via computers or mobile devices, without having to contend with firewall issues – something that has posed significant challenge to many organizations in this transition to home working. 
Encompass automates the repetitive and manual tasks of gathering and analyzing information required for KYC in line with an organization's existing policies, processes and procedures. With a global portfolio of trusted data providers already integrated into the platform, Encompass can be implemented in a matter of weeks, with interactive online training delivered to end users.
on demand webinar
KYC and IDV
A new approach to support you in a new world
Customer experience
At Encompass, ensuring our clients realise the true benefits of our platform in the most impactful way to them is of the utmost importance to us.
In the current pressured environment that we find ourselves in, enabling a seamless customer-friendly experience is more important than ever and our experienced and dedicated Customer Success specialists are on hand to ensure that businesses get the best from us through continued expertise and support that will allow them to, in turn, reap rewards.
Looking at the industry as a whole, financial service providers are in a unique position, whereby they can work to regain the trust of the public by showing dedication towards their customers and business in general.
Recommendations from the Financial Action Task Force (FATF) and updated legislation from the Fifth Money Laundering Directive (5MLD) has increasingly pushed banks towards using automation. Automated customer onboarding is effective, efficient and empowers analysts at a time when human interaction is, in many cases,  no longer an option during this unprecedented time. 
Through Intelligent Process Automation (IPA), our platform assists in promoting effective cost and time management, by reducing the total cost of ownership associated with client and third-party due diligence and improving analyst productivity by eliminating inefficient manual processes. 
IPA dramatically reduces the time taken to search, review, collate and report on multiple, structured and unstructured data sources, allowing analysts to focus on more business critical tasks, which ultimately boosts business productivity.
It also automates repetitive manual tasks, like data gathering, saving you time and money while eliminating human error. It  provides the opportunity to streamline and bring consistency to onboarding efforts across the organization.
With IPA delivering a faster and more accurate KYC onboarding process, productivity increases. Encompass can gather and analyze large volumes of information from multiple sources and compiles this data into easily digestible reports that speed up onboarding decisions, making the KYC process smoother and easier than ever before. In today's world, when consumers have come to expect instant services and the best experience throughout, this is all the more crucial.
ebook
Embracing RegTech
Accelerating digital transformation while working remotely
Control
Control is a critical element of a robust, successful KYC programme. However, maintaining effective oversight of remote teams of hundreds, if not thousands, of KYC analysts may seem impossible.
As a single platform for KYC discovery, screening, IDV and ongoing monitoring, Encompass automates these activities in line with a firm's documented policies and procedures.
Utilizing automation means that each task is completed consistently, and a detailed audit trail ensures every search and action is accurately recorded for regulatory purposes. Furthermore, KYC files can be accessed by analysts as and when needed to onboard or refresh, ensuring a level of confidence and consistency that could not be felt otherwise.
Using IPA, our platform completes UBO discovery and AML/KYC screening in minutes as opposed to hours, days, weeks or, in some cases, months, ensuring a fast, frictionless onboarding experience.
The current global crisis has put consumers in an unknown position, as thousands are having to lean on traditional banks, modern fintechs and lenders, making it the ideal time to trust in the power of RegTech solutions to improve processes.
Encompass' intelligent process automation conducts live document and data collection, analysis and integration from public and premium sources to bring transparency to complex corporate structures and ultimate beneficial ownership, delivering the most accurate and complete KYC on demand.
[hubspot type=cta portal=6032599 id=9abe717a-73f6-4270-a7d2-82bcbb4211a5]
You also might be interested in