AML in 2019: what will be on the compliance agenda?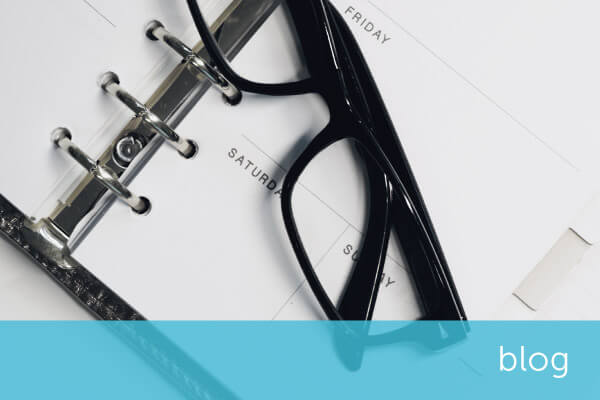 AML in 2019: what will be on the compliance agenda?
2018 has already proved to be a significant year for anti-money laundering (AML). With numerous large scale money laundering scandals cropping up throughout the year, it's no wonder that the pace of regulatory change will need to continue.
But what lies on the horizon? Getting ahead of the curve in 2019 will put your team in the right place to manage regulatory change and take advantage of new opportunities. Here we review the 2019 AML compliance trends you should be aware of.
Preparation for 5MLD and beyond
2018 saw the next instalment of regulation from the EU in the form of the 5th Money Laundering Directive (5MLD). This new legislation followed closely on the heels of 4MLD in the wake of the Panama Papers. Firms have until 10 January 2020 to implement its new obligations, making 2019 preparation crucial. Key changes under this directive include:
increased transparency of beneficial ownership registers
Member states will be required to provide greater access to public registers. This is good news for firms who are under increased pressure to identify ultimate beneficial ownership (UBO) at greater levels. Despite access to new information, managing the UBO discovery process will be a challenge for firms who are reliant on manual systems.
integration with new technologies
4MLD introduced the ability to use electronic ID checks for customer due diligence, and 5MLD builds on this. 4MLD provisions that exclusively referenced "original documents or copies" have been amended in 5MLD, paving the way for further adoption of digital identity technologies. A traditionally cumbersome element of the onboarding process will see a marked improvement in the customer journey.
clarification of politically exposed persons (PEPs)
Each member state will be required to issue lists of roles classified as PEPs. This change is primarily targeted at smaller firms and their compliance teams who have traditionally struggled to keep up to date with the identification of PEPs.
6MLD was published on 12 November 2018 so there will be no time to be complacent – there are many more changes on the horizon for AML in 2019.
Regulation of virtual currencies
2018 was a turbulent year for cryptocurrencies with the value dropping below $5,000 for the first time since 2017. Regulators face increased pressure to bring these assets under mainstream oversight as they continue to be used by fraudsters and terrorists to launder money. The G20 have requested 'vigilant' monitoring of cryptocurrencies. In response to this, the Financial Action Task Force (FATF) expects to release guidance in June 2019 on how existing AML standards will be extended.
As part of 5MLD, cryptocurrency exchanges will need to register with the Financial Conduct Authority (FCA) by January 2020. This will require them to conduct customer due diligence and submit suspicious transaction reports. While these are clearly steps in the right direction, true AML compliance will only be possible if regulation and enforcement of cryptocurrencies is enacted on a global scale.
A greater focus on high-risk third countries
As the net closes in on money launderers and fraudsters worldwide, 2019 will see an increased emphasis on high risk third countries. As prescribed in 5MLD, customers or transactions involving high risk countries will be subject to enhanced due diligence onboarding checks in a consistent manner across the member states. But for compliance teams, KYC is not a "once and done" activity – ongoing monitoring will need to be implemented to manage changes throughout the customer lifecycle.
2018 also saw the breadth and scope of global sanctions increase and 2019 will surely follow suit, especially in relation to Iran and Russia. This increasing complexity poses a challenge for compliance teams, as keeping track of the most up to date information is not easy. Working with a technology solution like encompass will help you navigate this complex and fast-moving landscape and ensure your business is protected.
Increased use of intelligent process automation
2019 will be the year that many firms reap the benefits of artificial intelligence (AI). As 2017 and 2018 saw regulators encourage and endorse the use of new technologies to increase compliance efficiencies, 2019 will be the year that firms put this into action. With mounting budget pressures and increased global regulation, compliance teams need to rely on new technologies to ease the burden of repetitive, but necessary, tasks.
Adverse media checks for example, is a KYC process that is well suited for automation. Compliance analysts are dealing with large volumes of false positives that are time consuming, but unavoidable for those working with outdated systems. Employing automation and AI in these circumstances would allow compliance teams to conduct the checks more comprehensively and have fully contextualised information at their fingertips. More efficient ways of working is a trend that's surely on every team's new year wishlist.
Using intelligent process automation, Encompass reduces the cost and increases the quality of know your customer (KYC) for regulated firms globally. Contact us to find out more.
You also might be interested in