The importance of a reliable AML audit trail in banking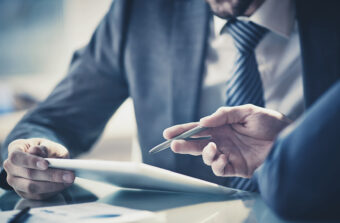 For banks, given the level of scrutiny they are under and the need to be more proactive than ever in preventing and detecting financial crime, having a robust Anti-Money Laundering (AML) programme in place that will bring results and ensure security is vital.
A key component of such a programme is a clear, accurate and consistent audit trail. When it comes to getting the full picture on each customer during the Know Your Customer (KYC) tasks that form part of a standard onboarding process, the importance of a reliable audit trail – which is central to any compliance programme – really becomes apparent.
There are particular factors connected to the banking industry – especially in terms of the ever-changing regulatory landscape and microscope that they find themselves under after high profile money laundering cases – that means this is a complex issue for its institutions.
Audit trails are largely compiled manually, which is both time consuming and can leave the process open to error, but using technology solutions can make for a much more effective process.
Having a strong, reliable and verifiable system in place, and particularly using automation in tackling steps of the KYC process, brings tangible benefits to organizations working to meet internal and external expectations, as well as bolster their AML efforts.
Learn more about Encompass' dynamic audit trail.
Satisfying regulators
Establishing a thorough and accurate process means information can be found easily and used as proof that all required and relevant checks have been carried out.
For instance, if a bank is investigated for facilitating money laundering, those investigating will request to see full audit trails in order to determine the due diligence performed on that customer. This is when the use of automation is particularly crucial, as it brings with it a confidence that all information stored is readily available, up-to-date and correct. Whereas, if audit trails are completed manually, it becomes more difficult to ensure that everything is being documented and tracked as it should be – especially at big organizations, where several distinct teams may be involved in aspects of the onboarding process, often based in different locations.
An audit trail is the one piece of evidence that can prove to regulators that all processes put in place have been taken into account and followed consistently. Its importance, especially when it comes to avoiding sanctions, cannot be underestimated. Furthermore, failing to adhere to regulations can also damage reputation – both at a company and industry-wide level – and mean valuable time is spent resolving issues, which ultimately impacts productivity, profitability and a bank's ability to attract and retain top talent.
These trails can also be used to verify that employees are abiding by internal procedures, as information can be continuously examined and people can be sure of how things are being done.
By providing a log of every step, action and decision taken on the client onboarding journey, audit trails make it easier than ever to demonstrate compliance at any time. A comprehensive audit trail is also especially useful when there is a requirement to refer to data which may have been gathered some time ago or if many different people are involved in the process.
Speed of turnaround
Having reliable audit trails in place that provide correct information in a timely manner removes a great deal of pressure when asked, at short notice, to demonstrate hard facts or show adherence to procedures.
A quick turnaround is imperative to a bank if required to prove what they have done, and that they have followed the correct procedure, when regulators come calling. An automated audit trail leaves them able to access information quickly and easily, all while safe in the knowledge that any evidence examined is complete, accurate and up to date.
This more efficient way of working also means that fewer people will be required to pitch in on the task of compiling information for regulators. As a result, more employees will be able to carry on with business as usual, spending their time completing other daily tasks, such as onboarding more clients, and minimizing the impact on overall productivity.
It also should be said that, when faced with determining possible sanctions, a regulator is more likely to act more favourably towards a bank if they can show that they are working to a tight turnaround time and completing thorough processes, while doing everything possible to determine customer risk consistently across the board.
In the case of banks, making time savings is especially pertinent when dealing with Politically Exposed Persons (PEPs). If PEP screening returns no results, analysts still need to evidence this by screen grabbing and saving to PDF, then adding comments into their onboarding reports, which are typically in a separate document.
Whilst this information is now evidencable, it is not particularly easy to review during an audit, and auditors will also have to spend time looking for time and date stamps.
At Encompass, we offer an exportable document, which highlights every keystroke; deletion, input, change – by a user, as well as being time and date stamped to the second. This report is generated at the click of a button for all activities performed on the platform, saving a great deal of time and manual effort.
Learn more about Encompass' dynamic audit trail.
Checking progress
Audit trails can be used to check the progress of individuals and, overall, towards team objectives, which helps firms to operate well and meet goals. They also act as a tool that can help to set targets, as well as ensuring customer onboarding timescales are in line with expectations, checks are being carried out consistently by every analyst on every customer, and everyone involved in the onboarding process understands the status of a case. This all leads to a more robust business model.
The transparency that using Encompass software brings can also be beneficial in ensuring that a full and honest account is gathered when carrying out all tasks. When compiling audit trails manually, the onus is placed on analysts and companies must rely on them carrying out processes to the letter. Mistakes can happen – unintentionally or otherwise – so, when it comes to ensure full transparency across the business, automation is the obvious solution.
Measuring success
By examining the reports of onboarded clients, firms can see and consequently influence what is working well, adjusting their strategy to promote best practice and performance as appropriate.
As well as compliance, showing complete transparency should also be at the forefront of daily considerations, particularly given the recent scandals that banks have found themselves embroiled in and the complicated landscape within which they operate. In many cases, the simplest way to do this, in connection with audit trails, is through automation.
Automation gives financial institutions the assurance that there is no risk of human error when compiling audit trails. Digital audit trails offer further advantages over paper-based records, as paper files are easily misplaced, lost or destroyed and are difficult to manage for a multitude of reasons.
If firms are faced with a worst case scenario and something goes wrong, they are likely to be looked on more favourably by regulators if they show that they consistently took reasonable steps to reduce risk, which can be illustrated by an extensive and easy-to-follow audit trail trail.
In this vein, being able to provide evidence of a working and considered trail must be a top priority for businesses in the banking sphere, as it can be the difference between an AML programme that is successful and one that is found lacking.
You also might be interested in