View from the bridge: Embracing technology to keep up with the challengers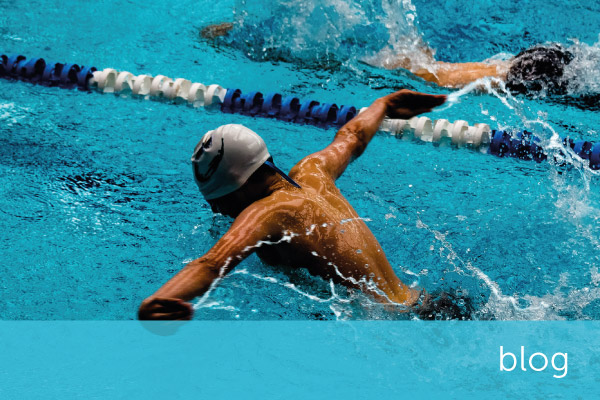 FinTechs and challenger banks have made their mark, with London widely regarded as the center of European FinTech. 
Last year, the UK was ranked second globally for FinTech Investment, attracting $4.9 bn – up 38% compared to 2018 – across 359 deals. UK-based Greensill Capital, the leading provider of working capital finance for businesses and people, also held the spot for taking in the largest deal in the continent, while app-only bank Monzo passed the milestone of two million customers, underlining the growth of the big players in a relatively new area.
Unhindered by legacy platforms, challenger banks and FinTechs have gone mainstream, and continue to grow market share, with innovative solutions that offer enhanced digital experiences and frictionless customer onboarding. Innovation around the digitization of traditional processes makes it an exciting time for FinTech and RegTech firms.
With this shift comes increased regulatory scrutiny. Implementing and evidencing robust Know Your Customer (KYC) processes is critical, but enhanced compliance cannot come at the expense of the level of customer experience that businesses require, particularly in today's environment.
So, what does this mean for traditional industry players? Banks are being challenged across every business and product line today and, now more than ever, it is apparent that they must embrace the latest in technology in order to compete with their newer and more nimble counterparts, for whom these solutions are having a sizable impact on what they can offer.
New technology vs old technology
Global corporate and investment banks have experienced cost-cutting exercises at a time when regulatory pressure and external expectations are at an all time high.
Compliance teams are faced with increasing global regulation and consequent scrutiny, particularly within the UK, with the Financial Conduct Authority (FCA) viewed as the global benchmark. The majority of firms operate in a way that means they work to show strict adherence within an increasingly stringent landscape.
Maintaining the quality of KYC that meets the benchmark, avoiding regulatory and reputational risk, has proved a significant challenge for several reasons, including:
ever-increasing complexity and volume of regulations

aggressive deadlines for bulk KYC remediation are being missed

high analyst turnover rates have sent new hire costs spiralling
Today's processes – underpinned by manual labour and a reliance on people who have to meet expectations far beyond those previously known – also bring an increasing demand for experienced KYC analysts and services, with legacy technology unable to support efficient and effective onboarding that customers demand.
Onsite technology stacks, costly to manage and maintain, require a lot from banks themselves. Institutions more often than not have their own bespoke version of a platform, making upgrades extremely difficult and arduous.
In every area of a bank, there is more to be done and more responsibilities that must be contended with in order to succeed.  In recent years, for many, the realisation has dawned that they simply cannot continue to do things alone – to successfully navigate the changing environment, accelerating targets and ensure compliance, they need to look to the evolving solutions we now have at our disposal.
Within the industry, the advent of Artificial Intelligence (AI) and  Natural Language Processing (NLP) was a wake up call.  It brought awareness of what could be achieved and how.
The emergence of new technologies has transformed this, with automation, particularly, driving down costs while also improving the standard of KYC programmes. This has led to dramatically reduced customer onboarding times, improving experience and bettering retention rates.
What is the solution
? 
As these firms continue to prosper, it is up to banks to build on their digital transformation strategies to truly compete with the newcomers in every department. 
Clients will not stand for what they deem to be unsatisfactory service. Our recent survey, which showed that four in 10 businesses plan to change their banking providers due to slow support offered during the COVID-19 outbreak, underlines the need to work quickly and well.
In terms of what traditional institutions must contend with, we also know that challenger technologies are disrupting traditional products and services.
Historically, banks have struggled to keep pace with this onslaught of technological change. Banks need to get better at embracing the RegTech available to them, rather than trying to build it themselves, and put in place internal procedures that allow them to do this quickly and effectively.
Traditionally banks have struggled with connecting multiple systems and platforms and processes within the Anti-Money Laundering (AML) spectrum, and their associated data sources due to old technology stacks and legacy platforms.
Implementing Software as a Service (SaaS) solutions across a broader range and finding connectivity with other vendors is central to meaningful transformation, with that now being key to a more streamlined, quicker and more efficient experience that will ultimately keep and bring on customers.
The power of SaaS platforms should be leveraged to a maximum. Standard, out of the box solutions can be up and running in a matter of days and weeks, and be easily accessed remotely, via computers or mobile devices, without having to contend with firewall issues – something that has posed a significant challenge to many organizations in this time of home working. 
Through experience, at Encompass, we know that, well within two years, you can transform your KYC and Client Lifecycle Management (CLM) process completely with SaaS. Key to choosing the right vendor is their ability to and proven track record of collaborating with other vendors.
The advantages of moving to a SaaS strategy has become increasingly poignant during lockdown, as we continue to roll out all of our implementations remotely – it surely must be the way forward in the new world. 
Reducing people and maintenance costs results in huge savings, meaning you can get more out of your model by being able to invest in the latest enhancements. SaaS platforms allow for regular, controlled updates that ensure compliance to new regulations promptly –  something that was unheard of just 10 years ago.
Why Encompass?
Encompass automates KYC discovery across a bank's complete set of trusted data sources, and in line with existing policies and procedures.
Our flexible deployment options cater to a bank's specific needs. The Encompass user interface offers immediate, easy deployment, allowing banks to automate costly and time-consuming KYC processes prior to a full CLM rollout. Post rollout, our API integrates quickly and seamlessly to fully automate the KYC process entirely within the environment.
All of these elements combined show just why banks must embrace technology and accelerate their transformation programmes in order to keep up with the challengers and continue to deliver for customers.
You also might be interested in