encompass partners with Wisers Information Limited to bolster Asian content for Know Your Customer requirements
encompass, the only provider of simultaneous, real-time access to multiple sources of global company and person data, today announced a new partnership with Wisers Information Limited, the world's leading provider of Chinese media and business intelligence.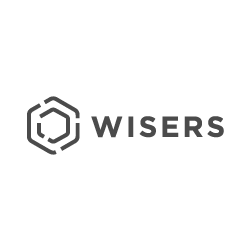 As European and US governments continue to enhance anti-money laundering (AML) regulations, financial institutions operating in Asia Pacific have ramped up their AML controls to ensure full compliance. New procedures put in place by many regulated firms include the requirement for more in depth KYC (Know Your Customer) information prior to onboarding new customers, and for this information to be updated more frequently. As a result, the cost and time spent on KYC is increasing at an unsustainable rate.
Local regulators strongly back the use of innovative technology to streamline Know Your Customer and regulatory compliance, and in March 2018 encompass launched operations in Hong Kong to better meet increasing demand for their KYC automation solution. The integration of Wisers into the encompass platform ensures regulated firms now have seamless access to a wealth of critical, regional KYC data.
According to Paul Charmatz, Managing Director at encompass, "By robotically automating information and news discovery for KYC, encompass dramatically improves the productivity of compliance teams, which is top of mind for Asian financial institutions. Wisers is a critical source of information for this market and we're excited about the powerful combination of our technology and Wisers data, especially for the Greater China region and the benefits this will bring to our customers".
"Compliance teams are under tremendous pressure to improve productivity, and feeding Wisers data directly into the tools and applications our customers are using to perform KYC allows us to support this need," commented Denise Che, CEO at Wisers Information Limited.
about Wisers
Established in 1998, with the technical foundation from the Chinese University of Hong Kong and the support from Innovation & Technology Fund of the Hong Kong SAR Government, Wisers has grown to be the world's leading Chinese news information service provider offering media and business intelligence solutions for different industries.
Headquartered in Hong Kong, and with offices in Beijing, Guangzhou, Nanjing, Shanghai, Shenzhen, Macao, Taipei and Taichung, Wisers has now 1,100 professional staff (including contract analysts) serving over 2,500 clients from around the globe, including financial institutions, Fortune 500 MNCs, listed companies, enterprises, governments, NGOs, media organisations and world-class educational institutions.
For more information, please visit wisers.com
about encompass
Founded in 2011 by entrepreneurs Roger Carson and Wayne Johnson, and operating from the UK, encompass is the creator of unique, innovative Know Your Customer (KYC) software for banking, finance, legal and accountancy that enable better, faster commercial decisions. The company is driven by the belief that the best decisions are made when people understand the full picture.
want to turn regulatory compliance
in to a competitive advantage?
Contact us today to arrange your personalised consultation of encompass. Discover how our KYC automation software can help your business accelerate onboarding and give you peace of mind that you are regulator ready.