how automation has impacted on aviation and the role of the pilot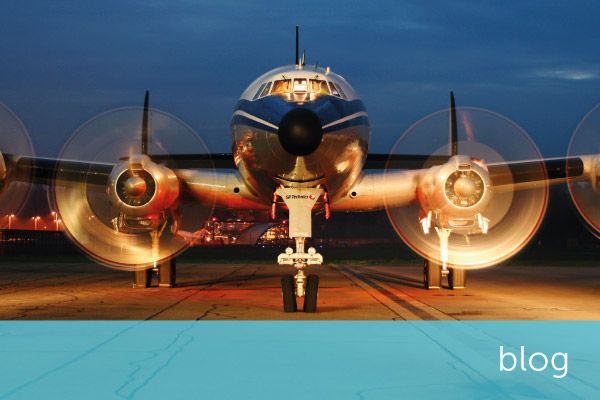 how automation has impacted on aviation and the role of the pilot
In today's fast-paced and sophisticated world, where individuals and businesses increasingly rely on technology to assist with everyday tasks, its benefits are clearer than ever.
When examining the progression of Intelligent Process Automation (IPA), particularly, this technique has developed greatly in recent years, and has now become central to processes across various sectors.
Using advanced robotics and Artificial Intelligence (AI), Encompass fully automates the repetitive activity of accessing, retrieving and analysing data from multiple sources. Our Know Your Customer (KYC) automation mirrors the steps an analyst takes, allowing us to dynamically build accurate and complete KYC files in line with firms' policies.
But this is just one example of how it can benefit businesses and become embedded into working practices.
Encompass' David Williams, Sales Director, Asia Pacific, looks at the benefits of automation and, specifically, how it applies to the aviation industry.
the background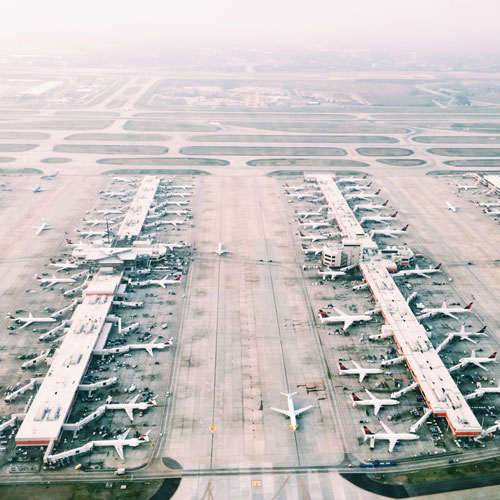 Automation works to reduce the burden of repetitive tasks on people, freeing them up to complete more complex duties that depend on and benefit from human input.
Spanning multiple systems, including databases and other information sources, IPA offers a clear interface.
It is viewed as highly explainable, so the process is easy to follow and where and when human input is required becomes something that can be pinpointed simply and quickly. The process being explainable also means that compliance can be simply demonstrated to regulators and auditors, which is critical for regulated firms, particularly if they find themselves under scrutiny.
Using automation eliminates human error that comes with manually performing tasks, streamlines how things are done and allows for a greater level of confidence that vital steps are followed in a consistent and efficient manner.
the aviation parallels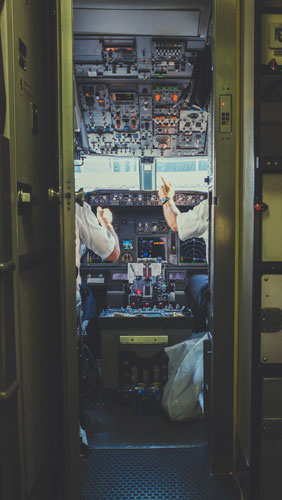 As technology has advanced, computer systems have developed and now play a vital part in the operations behind flying an aircraft.
An autopilot is a system used to control the flight of an aircraft without constant 'hands-on' control by a human operator being required. This does not replace human operators, but instead assists them in controlling the aircraft.
The system relies on a series of sensors around the aircraft that pick up information like speed, altitude and turbulence. That data is ingested into the computer, which then makes the necessary changes. It can do almost everything that a trained pilot is able to do.
Using this to automate routine tasks has meant that, to a certain degree, we have automated the role of the pilot.
If we look at how the aviation industry has changed over the years, it is clear that how the job specifics and responsibilities of pilots have evolved has been heavily dictated by the advancement of this form of technology.
What automation has done is it has allowed pilots to move effectively to being more of a risk manager and evaluator as opposed to having input to every aspect of a flight, which is effectively what Encompass strives to do for analysts who utilise our platform's capabilities.
Autopilot brings similar benefits to those we are familiar with when it comes to leveraging automation for clients in financial services and, specifically, in relation to KYC operations. The system does much of the work but humans must be aware of what the vehicle is doing and where it is going in order to take over when reasoning is required – much in the same way as, in certain areas, the intervention of KYC analysts is needed, in addition to IPA.
Utilising automation in the context of aviation does, of course, require deep understanding between the system and the crew – there is no room for error, which is particularly important when it comes to managing exceptional situations. While it takes away much of the heavy lifting and user input by providing system monitoring, the need for consistent procedures and diligence still exists, in the same way that it does when applying automation across other industries in order to get the desired outcome.
ebook
Maximising the benefits of KYC automation
the pilot's view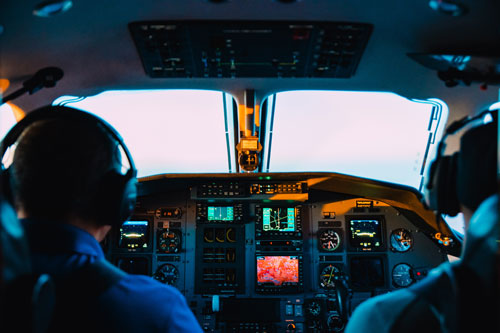 Pilot Patrick Smith previously explained the benefits of automation within his profession to CNBC, saying it negates some of the challenges, leaving the experts to focus on critical tasks.
"The auto flying system does not fly the airplane. The pilots fly the plane through the automation," he explained.
Given the demands of their position, and the hectic environment they find themselves in, pilots must still command, manipulate and manage various parts of the computer system, which requires their full attention. In addition, about 99 percent of landings are manual, and all takeoffs must be done by the pilot.
This means that, while the use of technology significantly assists them in their day-to-day routine duties, there is still a crucial need for human skill and expertise alongside this in order to operate efficiently, safely and successfully.
[one_fourth]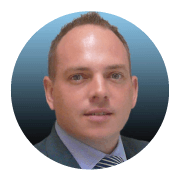 [/one_fourth]
[three_fourth_last]
about David Williams
SALES DIRECTOR, ASIA PACIFIC
David has over twenty years of Financial Services experience working in banks and solution providers solving challenges and managing risks across Onboarding, Data, KYC and Collateral (PB & OTC), and has a strong understanding of the front to back and end to end process and business. He is an experienced BAU manager with a track record for bringing transformational change by defining or refining Operating and engagement models, establishing or aligning functions and creating a culture and passion for change within teams.
He is a recognised industry thought leader and transformational change agent across the regulatory landscape within Asia Pacific for local rules and the impact of global reforms to local business.
Connect with David on LinkedIn.
[/three_fourth_last]
Encompass' intelligent process automation conducts live document and data collection, analysis and integration from public and premium sources to bring transparency to complex corporate structures and ultimate beneficial ownership, delivering the most accurate and complete KYC on demand.
[hubspot type=cta portal=6032599 id=9abe717a-73f6-4270-a7d2-82bcbb4211a5]
You also might be interested in