the aviation parallels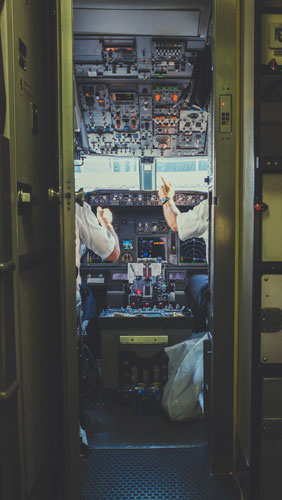 As technology has advanced, computer systems have developed and now play a vital part in the operations behind flying an aircraft.
An autopilot is a system used to control the flight of an aircraft without constant 'hands-on' control by a human operator being required. This does not replace human operators, but instead assists them in controlling the aircraft.
The system relies on a series of sensors around the aircraft that pick up information like speed, altitude and turbulence. That data is ingested into the computer, which then makes the necessary changes. It can do almost everything that a trained pilot is able to do.
Using this to automate routine tasks has meant that, to a certain degree, we have automated the role of the pilot.
If we look at how the aviation industry has changed over the years, it is clear that how the job specifics and responsibilities of pilots have evolved has been heavily dictated by the advancement of this form of technology.
What automation has done is it has allowed pilots to move effectively to being more of a risk manager and evaluator as opposed to having input to every aspect of a flight, which is effectively what Encompass strives to do for analysts who utilise our platform's capabilities.
Autopilot brings similar benefits to those we are familiar with when it comes to leveraging automation for clients in financial services and, specifically, in relation to KYC operations. The system does much of the work but humans must be aware of what the vehicle is doing and where it is going in order to take over when reasoning is required – much in the same way as, in certain areas, the intervention of KYC analysts is needed, in addition to IPA.
Utilising automation in the context of aviation does, of course, require deep understanding between the system and the crew – there is no room for error, which is particularly important when it comes to managing exceptional situations. While it takes away much of the heavy lifting and user input by providing system monitoring, the need for consistent procedures and diligence still exists, in the same way that it does when applying automation across other industries in order to get the desired outcome.