implement a best-in-class KYC process flow: convincing leadership it's time for a change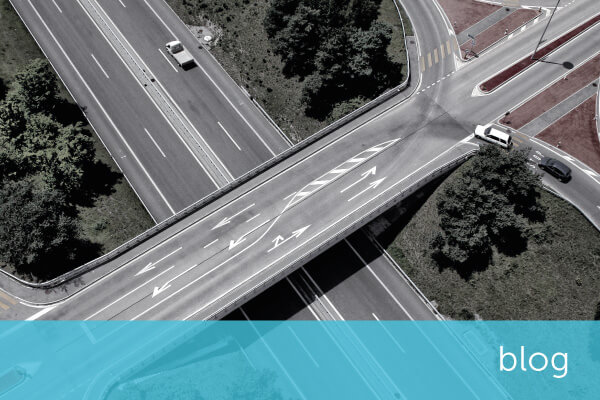 implement a best-in-class KYC process flow: convincing leadership it's time for a change
If you're responsible for Know Your Customer (KYC) efficiency in your organization, you're always on the lookout for new tools, systems and best practices.
With increased external pressure from regulators and an internal desire to improve compliance measures, you know that change is necessary to modernize your KYC process flow.
Whether you're scaling your business or simply need to reduce the time spent on KYC without increasing resources, you might be considering KYC automation. But you'll need to convince the rest of the business that the benefits you'll reap are worth the investment. Before any major change can take place, you need buy-in from your leadership team. Not least to get the budget approved, but also to ensure a smooth transition and ongoing support from the top down.
We covered five areas to think about that will help you prepare a strong business case for implementing a new KYC process flow.
Making the Case for Modernizing Your KYC Process Flow
Explain what KYC automation is
Not everyone on your leadership team will know what intelligent process automation really means or fully understand the many benefits of KYC automation. Regulation driving the requirement for KYC has evolved over many years, expanding beyond banks to encompass other sectors like fintech, legal and accounting firms. As a result, we see that KYC maturity varies tremendously based on the sector and size of a firm, but across the board time-consuming, manual processes are prevalent.. Whatever your situation, start your pitch by giving a general overview of what KYC automation can do.
Answer questions like:
How does KYC automation work?
What KYC processes will it streamline?
What are the goals and KPIs of a new KYC process flow?
How will it impact customer experience?
Make it your priority to educate and inform. Do your research and summarise your findings to make this information as digestible as possible, especially for your less technically-focused business leaders.
Cost KYC systems
Cost will be one of the first questions from the board, so be prepared. Research the costs of KYC automation before you bring your case to the table. Costings should go deeper than the initial outlay. Be prepared for the following questions:
Will we need additional hardware?
Are there ongoing subscription costs?
How much needs to be set aside for maintenance and upgrades?
Do we need to budget for external contractors?
If you look at cloud-based systems, you can circumvent additional hardware costs altogether. Ask systems providers for their pricing and whether they include free upgrades. If you need tailored integrations, find out what level of support is included and what comes as a custom implementation.
Upgrades to keep your KYC process flow in line with regulatory changes should also be considered. With SaaS solutions, KYC processes can be quickly and easily upgraded and updated in line with regulatory changes.
Align benefits with company goals
Be specific about how changing the KYC process workflow will help your organization fulfil its mission. Think about the role each leader plays and the business goals that fall under their remit. Explain how it will solve their specific problems in their own language. For example, call out technical benefits to your CTO and commercials to your CEO.
These are some benefits to highlight to leadership:
Reduce overheads by reducing keystrokes
Find deeper and more reliable data on Ultimate Beneficial Owners (UBOs)
Support scalability without increasing headcount
Make your business more profitable by reducing time to revenue
Improve process consistency (and reduce human error)
Reduce financial and reputational risks with deeper analysis
Improve compliance with ever-changing regulations
Speed up onboarding (and gain competitive advantage)
Enable faster KYC remediation and keep records updated
Outline the timeline to realise ROI
When your leadership hears talk of change and software implementation, they'll want to know when they'll see a Return on Investment (ROI). At encompass, our software reduces the time it takes to perform the heavy-lifting steps in the KYC process from 3-4 hours to 3-4 minutes. Your ROI could be measurable in days and weeks rather than in months or years. Immediate ROI is a big selling point and validates the benefits of your chosen solution.
Plan ahead to manage the change well
At the initial stages, you're going to need buy-in from the most senior people. But getting the nod from leadership is just the beginning. Later, you'll also need to elicit approval from Compliance, Legal, Procurement and Operations management for the change to take hold. You're going to need a steering committee and project leadership team to ensure change management is handled smoothly. Consider training, user adoption and how you'll provide user support and include the solutions in your business case.
Software solutions like ours are aimed at making your KYC process flow more efficient so your entire team is better equipped to help the business grow. Explaining the benefits can be challenging at times, but putting thought into a well-laid out plan presents a clear picture to leadership.
Learn more about how encompass software ensures your KYC process flow is best-in-class.
about encompass
Founded in 2012 by entrepreneurs Roger Carson and Wayne Johnson, and operating from the UK, encompass is the creator of unique, innovative Know Your Customer (KYC) software for banking, finance, legal and accountancy that enable better, faster commercial decisions. The company is driven by the belief that the best decisions are made when people understand the full picture.
want to turn regulatory compliance
in to a competitive advantage?
Contact us today to arrange your personalised consultation of encompass. Discover how our KYC automation software can help your business accelerate onboarding and give you peace of mind that you are regulator ready.
You also might be interested in