regulated firms braced for fifth money laundering directive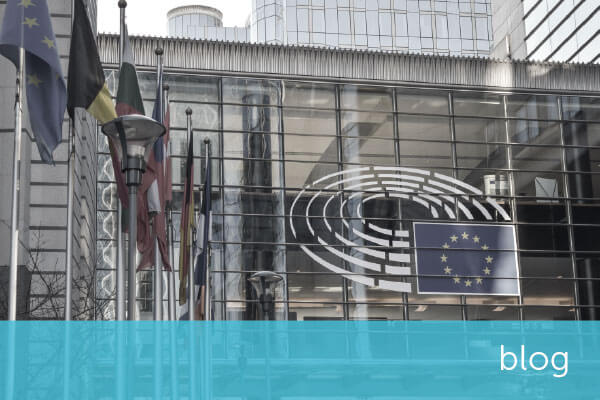 regulated firms braced for fifth money laundering directive
The 4th Money Laundering Directive (4 MLD) saw the biggest shake up of money laundering regulations in a generation. Now, only a year since 4 MLD was brought into law, the Financial Action Task Force (FATF) has brought forward proposals for the 5th Money Laundering Directive (5 MLD).
While 5MLD does not propose wholesale changes to the 4MLD, it does mandate for significant changes for all sectors by introducing changes to services such as cryptocurrencies and pre-paid cards while also mandating for more stringent requirements when dealing with high risk third countries.
In this article, I will highlight the key changes being proposed, and the potential impact this is likely to have on regulated firms.
background
Impetus for the creation of 5 MLD stems from two sources. First, data leaks such as the Panama Papers, Paradise Papers, and Russian Laundromat highlighted the need for more powers to be established to curtail illicit flows of money. Secondly, as technology continues to advance, it is necessary for legislation to keep pace. This is of particular relevance when discussing virtual currencies and digital payments.
The Commission Proposal for revising the 4 MLD states
"Innovation in financial services and technological change, for all its benefits, creates new opportunities which may sometimes be abused to conceal terrorist financing. New financial tools such as virtual currencies create new challenges in terms of combating terrorist financing. Highly versatile criminals are quick to switch to new channels if existing ones become too risky."
Speaking in December, Věra Jourová, Commissioner for Justice, Consumers and Gender Equality said
"The Panama Papers and the recent terrorist attacks have shown that we urgently need better Anti-Money Laundering rules. Today's agreement will bring more transparency to improve the prevention of money laundering and to cut off terrorist financing. Better cooperation to fight these crimes will make the difference. I will also make sure that the existing and upcoming rules are enforced properly, otherwise they are just empty words."
key changes
regulatory harmonisation
All member states within the EU have criminalised money laundering. However, how this is enforced, and what definitions are used are prone to interpretation with the result that what is deemed criminal can vary between states. The penalties for breaking the law also vary widely, from fines to incarceration for similar offences.
transparency on owners
It has been a long sought goal of the EU to bring transparency on who owns companies. 5 MLD will go some way to bring further transparency through the creation of public records of beneficial ownership. This will allow for enhanced scrutiny, allowing regulated firms to have a clearer idea about whom they are doing business with, thus reducing the risk of potential money laundering.
transparency on trusts
Trusts have long been a source of secrecy as to who owns them. 5 MLD will allow for "relevant persons" and Financial Intelligence Units to access the data. Where a trust is a beneficial owner of a company, information can still be garnered following a written request.
better connection of the beneficial ownership registers
The national registers of beneficial ownership will be interconnected to increase cooperation between member states. Member states will need to put in place verification mechanisms of the beneficial ownership information collected by the registers to help improve the accuracy of the information and the reliability of the registers.
prepaid cards
By their very nature, prepaid cards are a useful tool for money launderers. As such, 5 MLD will clamp down on the anonymous use of these cards. Anonymous use of prepaid cards will only be allowed under two conditions. The first is when used in a shop to a value of less than EUR 150. And secondly, when an online transaction to the value of less than EUR 50 takes place.
virtual currencies
5 MLD will extend regulations on virtual currencies to cover all entities that hold, store and transfer virtual currencies, as well as those who provide similar services to auditors, external accountants and tax advisors who are already subject to 4 MLD.
high risk third countries
European countries have some of the most advanced money laundering regulations in the world. Obstacles therefore arise when regulated firms form business relationships with firms operating outside of Europe. Corruption and money laundering is particularly rife in some of the more underdeveloped parts of the world such as Sub-Saharan Africa, and European companies need to be particularly vigilant in their business relationships when operating here.
As such, 5 MLD will legislate for systematic enhanced controls for transactions into and out of countries earmarked by the European Commission as being deficient in their AML processes. The list of states includes those with "low transparency on beneficial ownership information, no appropriate and dissuasive sanctions or which do not cooperate nor exchange information".
financial intelligence units
Financial Intelligence Units will have access, through 5 MLD, to more information through centralized bank and payment account registers or data retrieval systems, as will Financial Supervision Authorities. Reinforcement of regulation will allow for tracking of "small players" as well as major money launderers and terrorists.
regulated firms
All told, 5 MLD will prove to be another major piece of legislation which will have repercussions for all regulated firms. While it is not as extensive in its reach as 4 MLD and has therefore been styled as an "4 MLD update", changes in beneficial ownership information, virtual currencies and dealing with high-risk third party states will all require updates to current working practices.
Some of the revisions listed should make it easier for firms in their day-to-day work. Having more transparency around the beneficial ownership of companies and trusts will allow firms to have clearer knowledge of who they are working with. Financial Intelligence Units and Financial Supervision Authorities will also be better armed in the fight against illicit funds.
As encompass has stated for some time, the fight against money launderers and terrorist financing is one that will require continual revision and update as technology continues to advance, making the world smaller and more interconnected. The changes that will be brought forth in 5 MLD are another positive step in this struggle. As talk of a Sixth Directive begins to circulate, regulated firms must be prepared to modernize and revise their internal processes to both deter criminals and to stay compliant with current and future regulation.
You also might be interested in