Simplifying AML data management – digital solutions for banks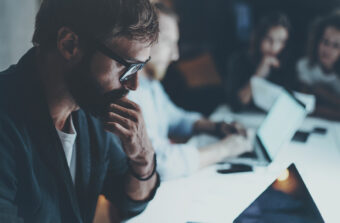 As digital becomes the norm across the finance world, data is the raw material for success. Institutions are ever more connected, storing and moving huge volumes of customer data every minute. We explore how digital solutions for banks are modernizing processes and simplifying AML data management for compliance teams.
In this new environment, data management is a core competency, especially when it comes to Anti-Money Laundering where the goal is to maintain up-to-date information on customer relationships to remain compliant and avoid risk. In this article,
The challenge for many compliance teams is they're not equipped with the right solutions, and processes to perform AML data management at scale. Manual data management processes can be incredibly time-consuming, which risks slowing up growth and impacting customer experience. To remain competitive, banks need to rethink their AML processes with a data-first mindset.
Why banks are struggling to manage their KYC and AML data
In recent years, regulators have put increasing pressure on banks and financial institutions to improve the depth, currency and comprehensiveness of their customer information. Falling behind on these obligations can have serious consequences – recent research shows that institutions around the globe were fined more than US$10.6 billion for regulatory non-compliance, including AML/KYC non-compliance, just in 2020.
The need for more extensive insight into customers presents several challenges for compliance teams. Here are just a few of the key challenges banks face with AML data management requirements:
Managing data across teams
AML processes will often involve multiple departments, including client relationship managers, the compliance function and internal audit teams, which need to be able to share data efficiently.
Keeping data up to date (KYC refresh)
Throughout the lifetime of the customer relationship, banks are expected to refresh and update customer profiles to make sure that they're still within acceptable risk parameters. This also requires refreshing information in line with any new regulation or changes in a customer's risk profile.
Going deeper on customers
UBO verification can be a complex and lengthy process, especially if there are multiple corporate structures to unwrap, but even the simplest of structures to discover beneficial ownership and control can be a big challenge for customer onboarding and KYC teams.
For banks looking to maintain growth and profitability, performing AML data management processes manually can be a significant barrier. However, without comprehensive and efficient AML processes, you're heightening your risk of AML breaches, which can lead to reputational damage and regulatory censure.
How can your compliance team simplify AML data management?
With the right software, AML data management can be performed faster and more effectively. By using targeted solutions to streamline the more time-consuming elements of manual compliance, banks can free up time currently spent on repetitive data processes and enable teams to focus on more complex issues, customer support and end-to-end control.
Digital solutions that banks can utilize
In response to the increasingly important role of data in AML processes, more digital solutions are appearing on the market to improve legacy processes and systems. Here are some examples of how software can be used to simplify AML data management:
Automation
Given the large amounts of data collation involved in AML compliance, automation tools can play an essential role in managing, structuring and transferring information between systems.
API connections
For data to be valuable, it has to be accessible between teams, systems and locations. API connections enable banks to instantly transfer information between platforms with full security and control.
Data sourcing
AML compliance involves gathering large amounts of customer information. By integrating with trusted KYC data sources, banks can streamline UBO verification, ID and verification processes and KYC refresh.
Up-to-date KYC profiles
By moving to a digital KYC and AML process, banks can create a complete digital KYC profile that can be continually updated.
Automating AML data management processes
Intelligent process automation provides the opportunity to relieve your team of repetitive and time-consuming KYC tasks and AML data management – it has proven to be 98% faster than manual processes.
Manual tasks carried out by compliance teams for AML that are ideal for automation include:
Searching across multiple data sources
Data collation and integration
Corporate structure unwrapping and Ultimate Beneficial Ownership (UBO) verification
Document gathering
Creation of KYC profile record and audit trail
Periodic KYC refresh
KYC policies and definitions can serve as a digital instruction set controlling the automated processes, reducing the risk of human error, missed data or steps. Not only does this greatly increase the effectiveness of AML compliance, but it also reduces costs and creates consistent processes between silos within the organization.
Access to comprehensive AML data sources
Given the critical nature of reliable information for KYC due diligence, banks must have access to trustworthy AML data sources for researching, aggregating and verifying information about their clients.
With API connections to trusted sources, banks can source the information they need instantly, spending less time collecting information and more time analyzing data. A complete approach to data source integration needed should include registries, regulators and stock exchange listings, company data, politically exposed persons (PEPs) and sanctions, as well as adverse media and electronic identity verification data.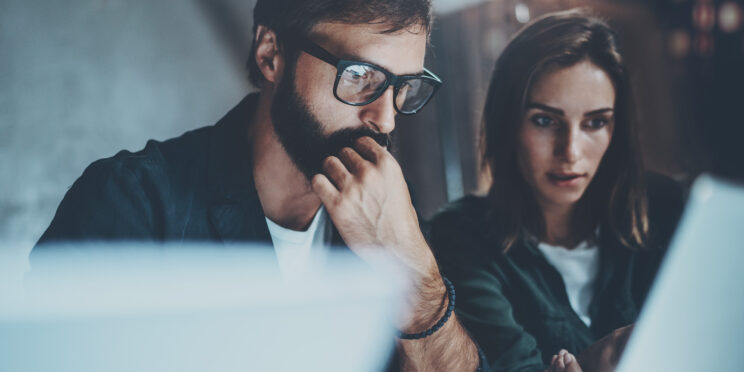 How Encompass helps banks to streamline AML data management
Encompass is a future-focused RegTech platform designed to streamline the KYC and AML data management process from onboarding to ongoing KYC monitoring and perpetual KYC. Our digital solutions for banks automatically unwrap corporate ownership structures and screen relevant individuals and entities for PEP, sanctions and adverse media risk, in line with your existing AML/CTF policies. Enabling your customer information to stay up to date with a full audit trail dynamically automatically compiled for demonstrable compliance.
Encompass partners with more industry-leading KYC data providers than any other solution. Our customers search across their choice of trusted KYC data from global primary and premium sources covering over 200 jurisdictions through Encompass, on-demand.
Explore our range of KYC and AML data sources
Make managing your data effectively a competitive advantage
The quality of your data dictates the strength of your AML compliance capabilities. As regulatory obligations continue to grow and become more complex, teams working with manual processes will fall behind, slow up the onboarding process and leave organizations at risk of compliance breaches.
Encompass is a trusted technology partner for leading financial institutions all over the world. Our digital-native solutions help banks to keep customer data up to date and streamline workflows to stay compliant and competitive.
Find out more about our AML data management solutions here, or get in touch with the Encompass team to discover how our software can help you simplify complex AML processes.
Explore our data management solutions 
You also might be interested in