encompass partners
We understand that our customers' success depends on products and technologies from multiple suppliers, so at encompass we develop our technology, our products and our business to work with others…
We have four partner categories:
1. Information Provider Partners
We integrate content from these providers of company, property and person information into encompass products. They include:
Official company registers, such as Companies House in the UK and ASIC in Australia
Land Registries and property information providers such as Zoopla in the UK or RP Data in Australia
Commercial credit bureaus such as Dun & Bradstreet and Creditsafe
Identity information checks from companies such as GDC
See the full list on our information providers page
New information source to suggest?
We are constantly working with customers to understand the information sources they need. If you have a suggested source or are an Information provider who would like to integrate with encompass products – please contact us today.
encompass connects to the information provider to provide real-time access to the data products they sell. Customers can retain their direct billing relationship with information providers by embedding their account details within the encompass product.
encompass customers wishing to search information from a provider with which they do not have an account can establish a new account within an encompass product under the provider's own terms.
Information providers find that encompass gives them an innovative way to display the value of their data as well as a new channel to sell through. The result is customers utilise data more and are able to derive even greater value from the information products and reports they buy, building stickiness and loyalty.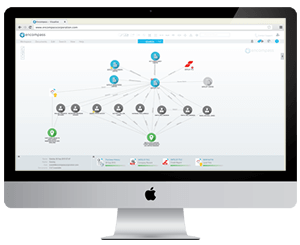 Technology moves fast, at encompass, we can integrate with any information provider who has an existing API. If you are a data supplier with no API, talk to our team today and learn how we can still work together.
2. Application Integration Partners
These are the applications that our customers already use to run their business, such as case management, document management and CRM systems. We understand that often search is just part of the process of working on a matter and that seamless transfer of information right from the official source into your day to day business systems helps to:
Eliminate the need to re-key data, thereby minimising risk and saving hours
Manage documents with automatic download to core systems and local drives
Recover more of your information costs by ensuring purchase information is posted back to core systems
Work with information in the format that suits you best so it can be leverage for business growth
Want to integrate?
If you're a business with an in-house system, or an application provider serving a market that utilises commercial information we'd love to talk about integration. Please get in touch here.
We have an API which businesses and application providers can use to integrate with encompass products. For example, the encompass Uncover product currently integrates with the case management application called IPS from Turnkey.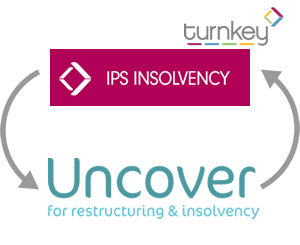 Seamless integration:
encompass API allows integration with customer relationship management and case management systems. Reduce initial search and discovery time with automation.
By integrating with encompass products application providers can bring innovation and real value to their customers at a very low cost. Many professionals from financial and professional services rely on commercial information as part of their current business process. Today they perform searches manually and re-key data back into their case management, document management or CRM systems.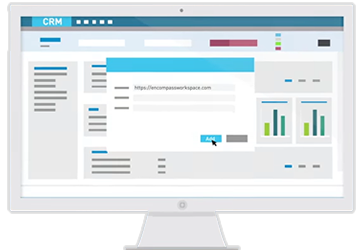 encompass offers next level information management by providing the critical link to enable a seamless flow of information directly from the official source right into the business where it can be leveraged to drive business results.
3. Sales and Distribution Partners
These partners work with us to deliver encompass into the markets they serve and specialise in and collect revenue for the sale and distribution of encompass.
Get in touch
If you'd like to discuss selling or distributing encompass products in your market, please contact us.
In Australia our major partner is SAI Global, who through our strategic alliance hold exclusive rights to sell encompass in Australia. As the first and largest information bureau to bring visualisation of commercial information to market in Australia they are a leader in this field.


4. industry partners
encompass partners with leading industry bodies, professional associations and media and event partners across finance and professional services. Our leadership team and industry advisors are regularly consulted to speak at industry events and contribute to publications.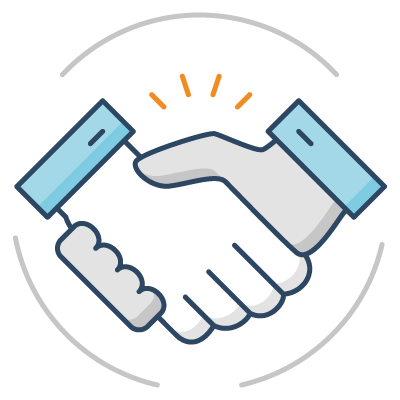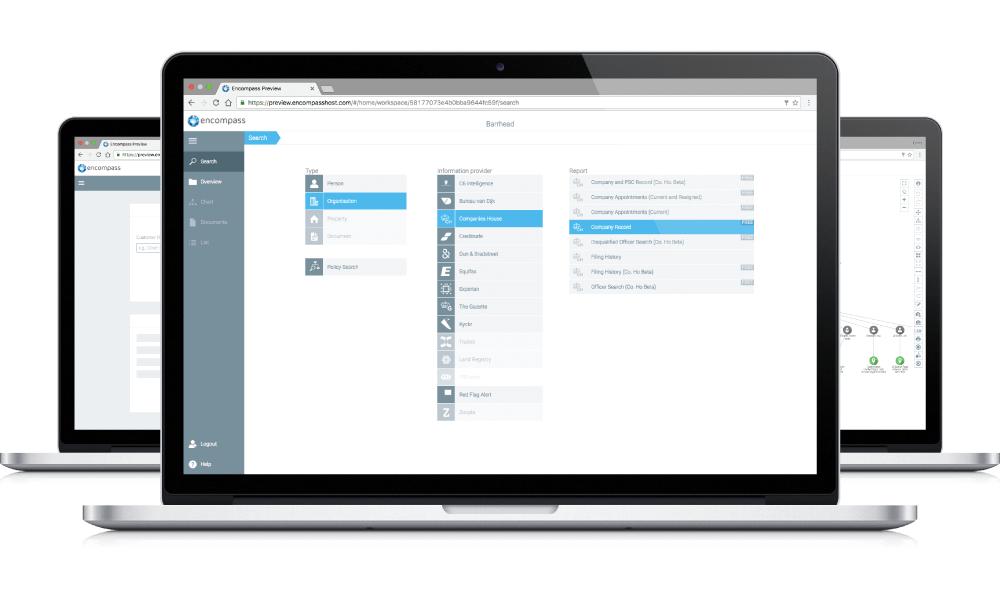 Take your business to the next level
Join our existing partners taking innovation to the next level with the Encompass API, visual information integration.
Information Providers
Encompass products aggregate data from the top UK information providers
API Integration
Integrate Encompass with an existing case management system with ease
Reseller opportunities
Join our global reseller programme with companies like SAI Global