6MLD what you need to know
Complementing the criminal law aspects of 5MLD, which was formally adopted in May 2018, 6MLD comes into force at the end of 2020, with countries expected to show their compliance with regards to national law by December 3. Member States will then have until June 3 2021 to ensure that regulations are implemented by all regulated firms.
Where the latest Directive differs from those before it is the level of punishments that will be handed down to those judged to have breached laws and regulations. Offences, and the consequences of these, are a strong theme of this update and something banks and other regulated institutions must be prepared for.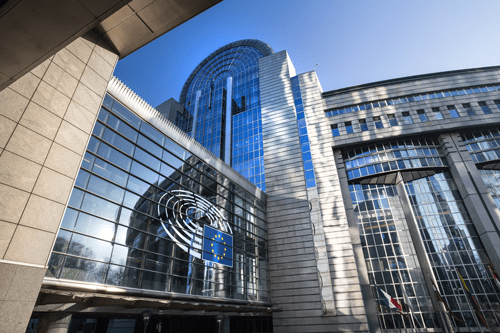 Key amendments include:
tougher punishments
6MLD introduces a jail term of at least four years for money laundering offences, and judges may also impose additional measures such as fines, as well as exclusion from access to public funding.
This increases the minimum prison sentence for money laundering offences for individuals from the previous one-year term.
The increased severity of penalties shows how seriously the issue of financial crime is being taken and firms must use this as a warning to ensure their systems are up to scratch. The new rules will require regulated entities to take steps to improve their Anti-Money Laundering (AML) monitoring processes and the due diligence they perform.
new offences
It is important to note that there will be additional offences brought into force, around the areas of aiding and abetting.
In addition to those converting the proceeds of crime, the scope of money laundering now includes an additional group of people, often known as  'enablers'.
Also, crucially for business owners and senior figures, under 6MLD, it is not just an individual that can be punished. One of the most significant changes, that could have widespread ramifications if not taken into account and followed, is the extension of criminal liability to legal persons – such as companies or partnerships – where they failed to prevent the illegal activity conducted by a 'directing mind' within the company.
What this means is that, even if the criminal activity that generated illicit funds cannot be identified, an individual or legal person can be convicted.
harmonised definition of money laundering offences
The Directive also includes a harmonised definition of money laundering offences, with the goal of tackling any loopholes in domestic legislation. The 22 predicate offences now include cybercrime and environmental crime.