webinar recap: spotlight on sanctions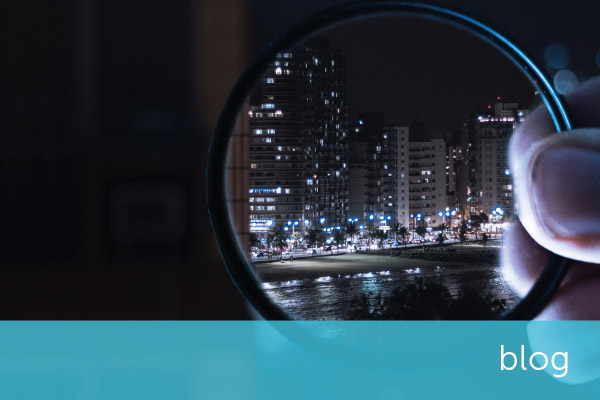 webinar recap: spotlight on sanctions
The subject of sanctions is high on the news agenda, with the current situation in the Middle East continually bringing new developments, and organizations having to meet increased requirements to ensure compliance.
The use of complex corporate structures has meant that identifying sanctions risk has become an increasingly complicated task. We recently held a webinar, which you can view in full here, with Sam Wolreich (Dow Jones Risk & Compliance) and presented by Dr Henry Balani, subject matter expert and Encompass' Head of Delivery Services Group. Within this, they discuss effective approaches to compliance and the role of technology.
In this summary, we look at the main points discussed by Samantha and Henry, including:
the challenges of existing approaches to sanctions screening
balancing compliance requirements with business pressures
the role of RegTech in streamlining sanctions compliance
utilizing technology to enhance protection from regulatory risk
According to Sam, the current sanctions environment is "arguably the most active and complex it's ever been."  Giving background on the growth of data and sanctions list as background, Sam also said that the state of international affairs means the upward trend isn't likely to change any time soon.
One of the key areas to consider, she notes, is to consider the effectiveness of your sanctions compliance programme, which "boils down to making sure you've got the right people, processes and tools to identify your risks effectively" – this includes ensuring people are set up to succeed, through agile tools, so policies can be put to action.
The current sanctions environment is arguably the most active and complex it's ever been.
Sam Wolreich, Dow Jones Risk & Compliance
the challenges?
What are the challenges for firms when it comes to the current framework? Sam believes one of these is figuring out which regulations – that are constantly evolving – apply to you and what controls and policies are required as a result.
Challenges also include; 
The variety and volume of sanctions targets, and the relevancy of these

Diversity in target jurisdictions and sectors

Widening and increasingly complex scope of sanctions measures

The fact that sanctions evasion techniques are becoming increasingly sophisticated and the global economy is becoming more interconnected.
Sam also explained the importance of understanding beneficial ownership in relation to identifying risk. Regulated entities hold responsibility for knowing who they're doing business with, the importance of which can't be understated. Sanctions can apply to subjects that don't appear on a list if they're majority owned or controlled by a subject, so knowing these structures and your partners or clients inside out is vital, which she underlined by utilizing case studies.
the role of RegTech
For many, RegTech is central to ensuring consistent compliance across a business. It can assist businesses in tracking changes in sanctions lists and updates to complex corporate structures.
As Sam explains, there is an expectation that technology should be leveraged to implement and maintain a sanctions screening programme, and assist businesses in preventing breaches and address evolving requirements in an efficient and effective way.
She addresses the role and benefits of RegTech further, explaining that it also allows for:
More effective use of resources

A streamlined end-to-end process and reliable audit trail

Consolidated data
Ultimately, what this means for businesses is that, when utilized in the correct way, regulatory technology enhances protection from regulatory risk, something that is particularly important given the ever-changing sanctions regime that we're seeing, as well as the heightened spotlight on compliance in this field.
Access the full on-demand webinar here to learn more about sanctions compliance.
You also might be interested in